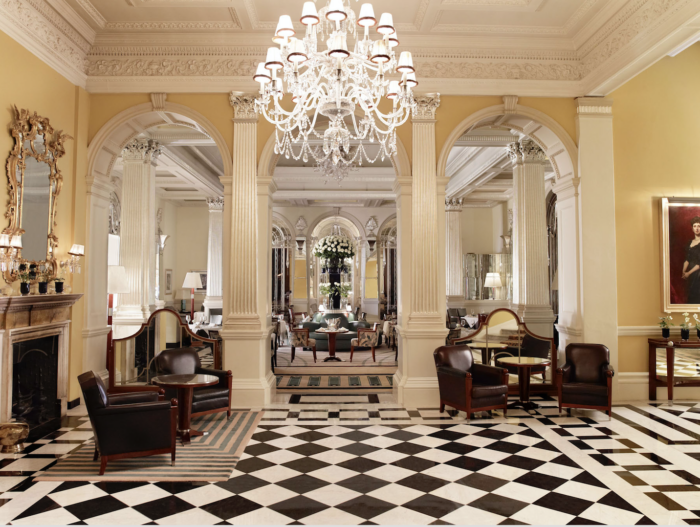 An Instagrammer's dream, Claridge's is so charming in its quirky details that you might not need a filter: the red-brick facade, the black-and-white marbled floor of the lobby, sleek Art Deco interiors and, of course, the famous afternoon tea. The hotel is pure class; hardly surprising that it has seen many famous guests throughout its 206-year history, including kings and queens, heads of state and Hollywood's elite.
There is a grand reading room, Michelin-starred dining and an excellent health club. The suites each have their own distinct character thanks to individual designs by Viscount Linley, Guy Oliver and Diane von Furstenberg, among others.
Top suite: Royal Suite from $10,000 per night
Happy hour: Beyond an original Lalique door panel lays 1930s-inspired hideaway, The Fumoir. Order a Claridge's Julep, served in a Lalique crystal glass.
Contact: Eugene Leonard, hotel manager, reservations@claridges.co.uk, +44 207 629 8860, claridges.co.uk