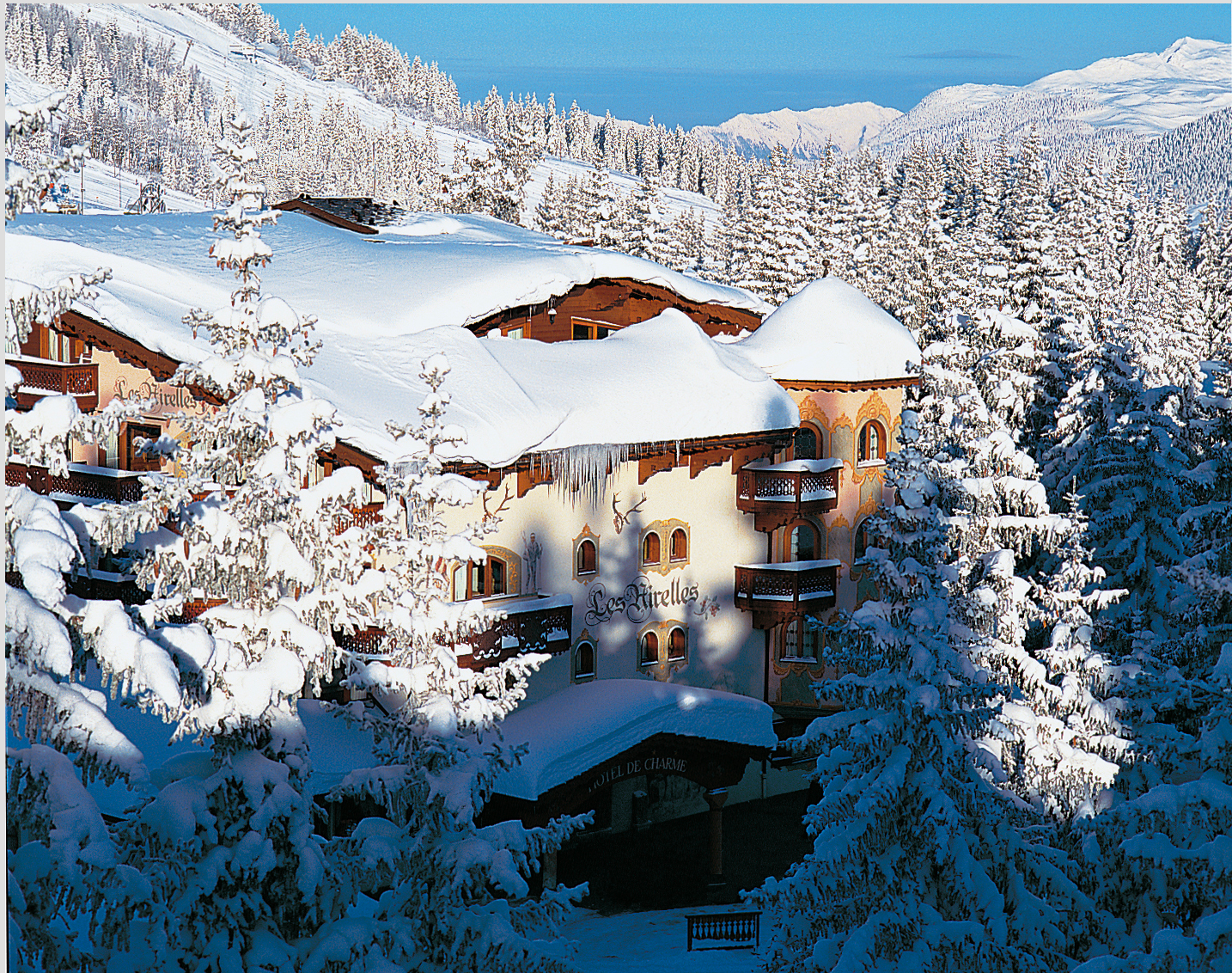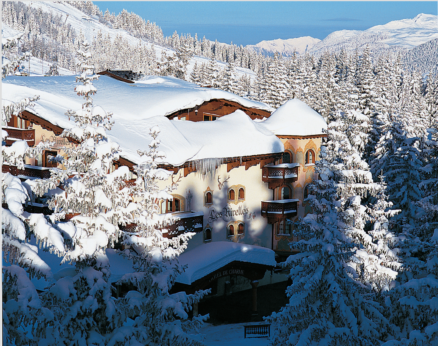 An enchanting palace that would be right at home in a fairy tale, Les Airelles is absolutely one-of-a-kind. The exterior is distinct in sugary pastel pink with wooden carvings and woodland creature illustrations, and the story continues inside with crackling fires, sumptuous velvet and beamed ceilings. The hotel is located in the Jardin Alpin area so you have easy access to the top-notch slopes of Courchevel 1850. For a change of pace, go heli-skiing, dogsledding or on a snowmobile exploration. Relax in the elegant cigar lounge after a day in the snow.
Top suite: Chalet Ormello from $23,300 per night
If you do one thing: A super-fun activity for kids — and big kids. Go sledding down the mountains at night with only the moon and stars as your guide.
Contact: Jean-Pierre Lerallu, general manager, info@airelles.fr, +33 479 003 838, lesairelles.airellescollection.com