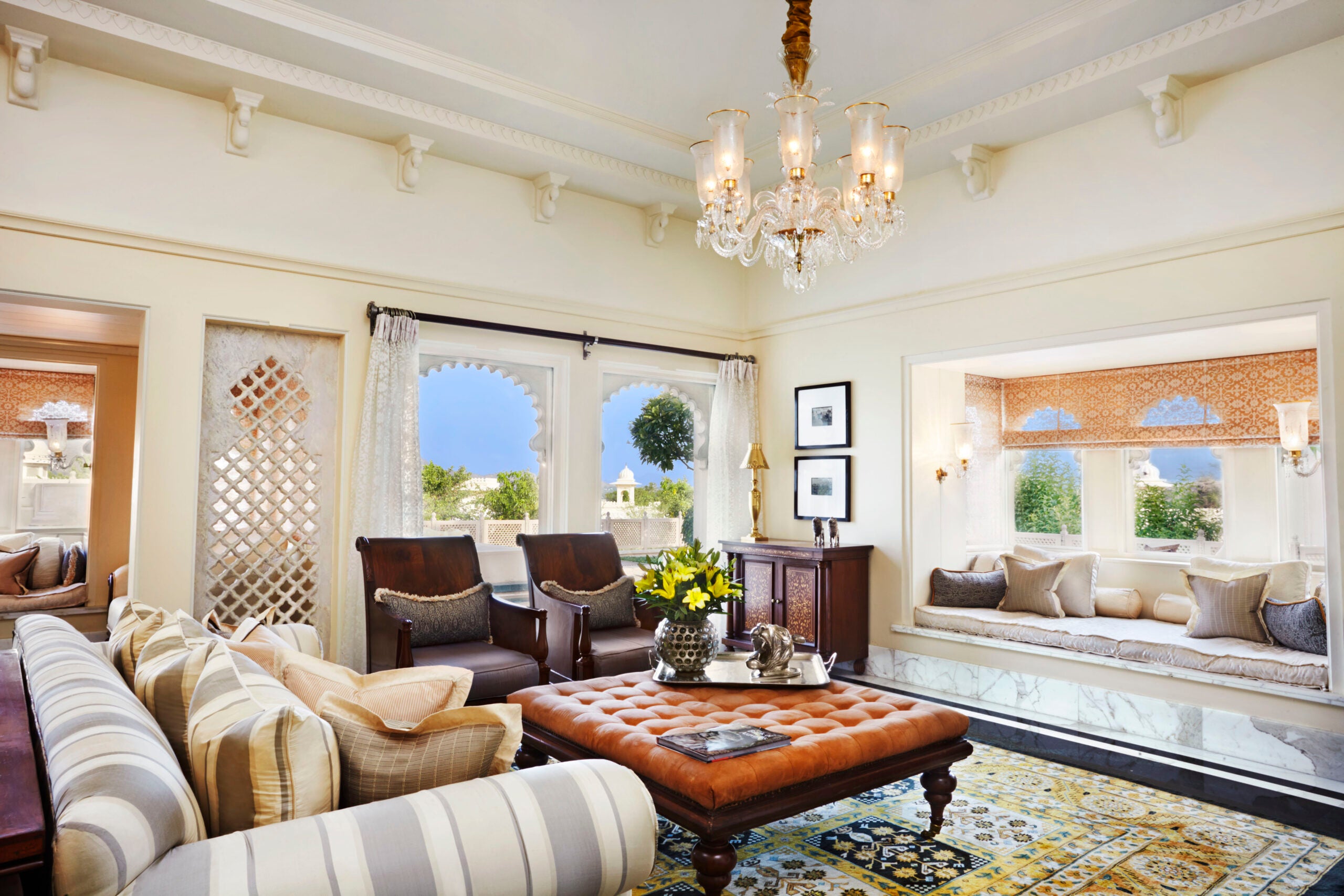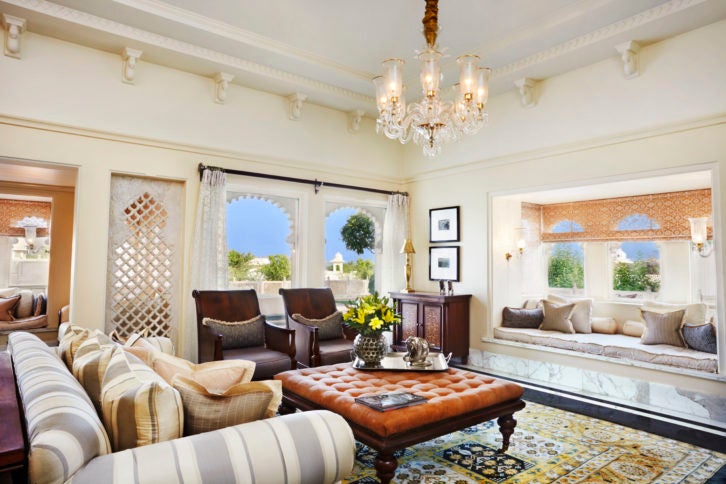 Built on land that once belonged to the Maharana of Mewar and designed to look like a palace from his kingdom, this hotel embodies Indian royal living. Domed pavilions in warm yellow stone enclose private courtyards with walls of bougainvillea, and sunlit walkways lead through ornate arches to landscaped gardens and reflective pools. Mosaics, murals, colorful textiles and hand-carved marble give each interior the same palatial feel. And all of this looks out over Lake Pichola, the oldest and one of the biggest lakes in Udaipur.
Immerse yourself in Indian tradition by requesting an Ayurveda treatment at the spa. Dine on authentic Indian cuisine with views of the lake and City Palace at indoor-outdoor restaurants, Suryamahal and Chandni.
Top suite: Kohinoor Suite from $14,760 per night
We love: Embark on a guided visit to Mewar School of Art and learn about the region's history of miniature painting.
Contact: Amit Kaul, general manager, amit.kaul@oberoihotels.com, +91 294 243 3300, oberoihotels.com