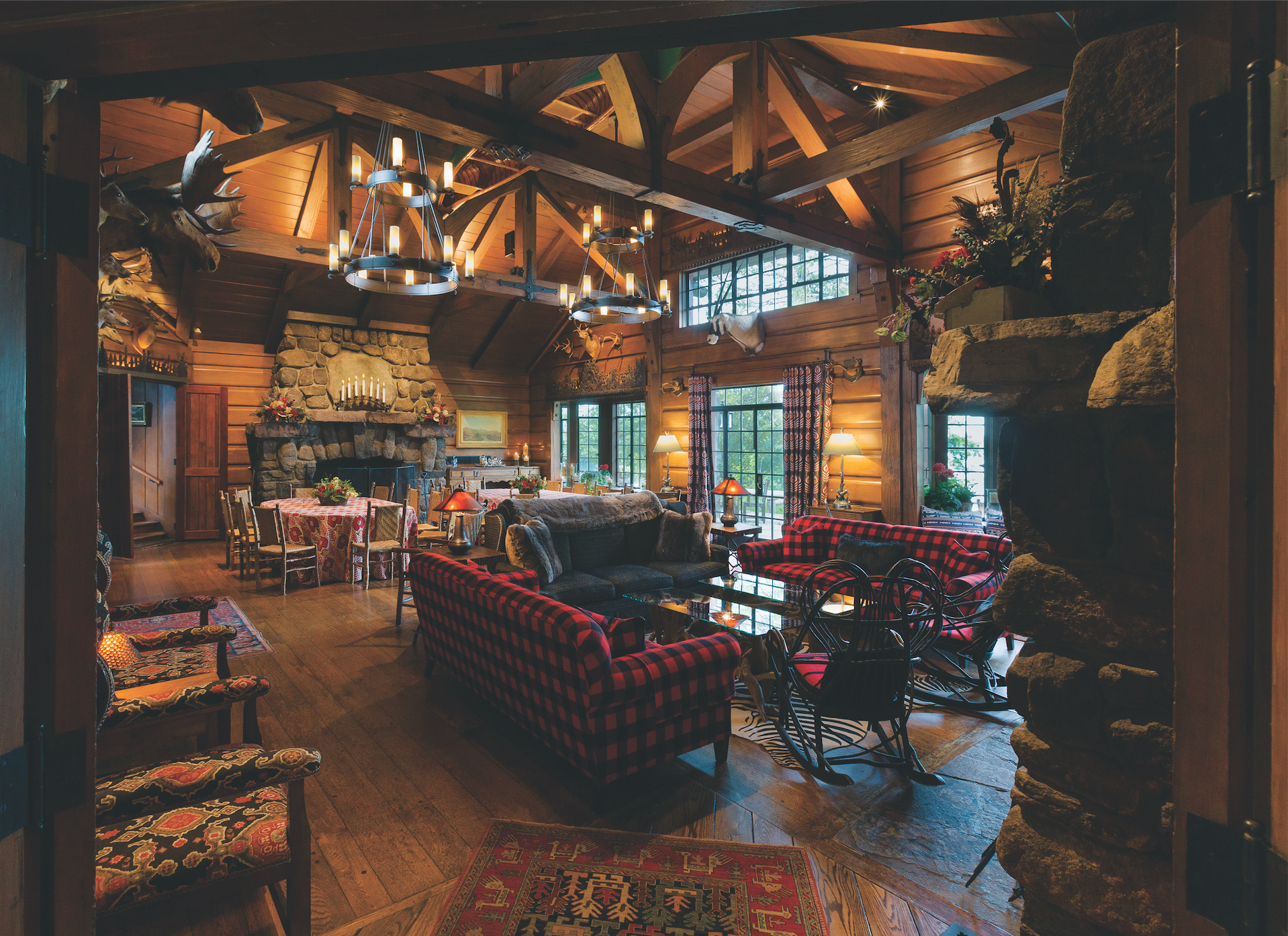 A cozy hideaway in the Adirondacks, The Point brings your childhood dreams to life. This cabin in the woods was built over a century ago by William Avery Rockefeller, who created the 75-acre property as a summer escape for family and friends. There are 11 guestrooms spread out on the land, and each was renovated in 2017. The Boathouse is exactly what it sounds like — the two-story structure has a bedroom on top, as well as a wraparound deck, while the ground floor houses boats that you can take out during the day for water activity. Details such as a rock-walled shower, period windows and nautical motifs bring a sense of place.
Top suite: The Boathouse from $3,700 per night
Fresh air: During summer, partake in an evening cocktail cruise after a day of water skiing or hiking; in the winter, ice skate, go curling and fish on the frozen lake.
Contact: Cameron Karger, general manager, ckarger@thepointresort.com, +1 518 891 5674, thepointsaranac.com