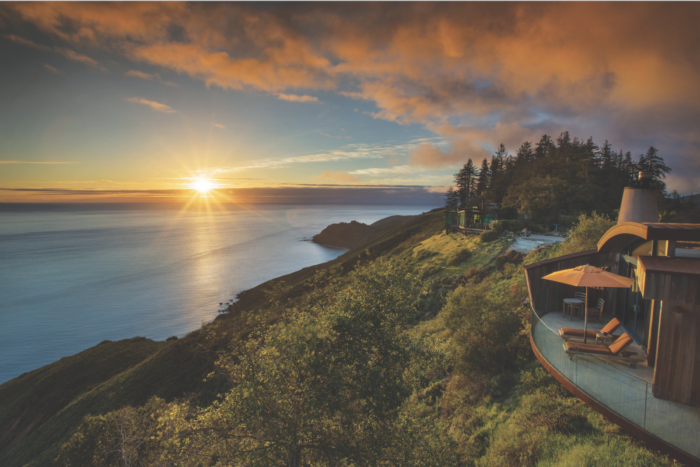 High on a mountain overlooking the Pacific Ocean, this resort has eight types of rooms, some with suspended decks facing the sea, while some are tree houses hoisted on stilts 12 ft above the ground. Each is inspired by the local flora (such as the redwood trees) and fauna, and seamlessly blends with the region's natural splendor rather than concealing it.
The Post House has panoramic views of the Pacific Ocean and Big Sur coastline, as well as an exclusive, expansive living room, private hot tub and glorious deck with loungers (you might spot a whale breaching from afar).
Top suite: Post House from $4,350 per night
Spa sanctuary: There's a strong emphasis on wellness at Post Ranch — a Shaman Session utilizes ancient wisdom to restore mental and emotional balance. The shaman will help you find your power animal, align your energy with your ideal destiny, and clear you of negative energy.
Contact: Liz Parker, reservations manager, reservations@postranchinn.com, +1 831 667 7919, postranchinn.com