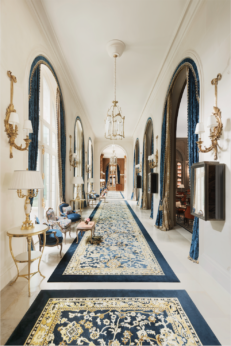 Coco Chanel lived here for three decades, F Scott Fitzgerald wrote about it in Tender Is the Night, it was featured in three Audrey Hepburn movies and Ernest Hemingway hoped heaven would be like this storied hotel. Many of the suites are named after these transcendent guests, and the Imperial Suite is a registered national monument.
There's a two-Michelin-starred restaurant, three bars (don't miss Bar Hemingway — named after the novelist liberated the bar of German soldiers and ordered 51 dry martinis in a row), pretty gardens and terraces, a fitness center, boutique stores and cooking classes at L'École Ritz Escoffier.
Top suite: Imperial Suite from $21,000 per night
Classy and fabulous: The hotel is home to the world's first and only Chanel spa. Pampering skincare treatments use Chanel products, naturally.
Contact: Christian Boyens, general manager, reservations@ritzparis.com, +33 143 163 070, ritzparis.com