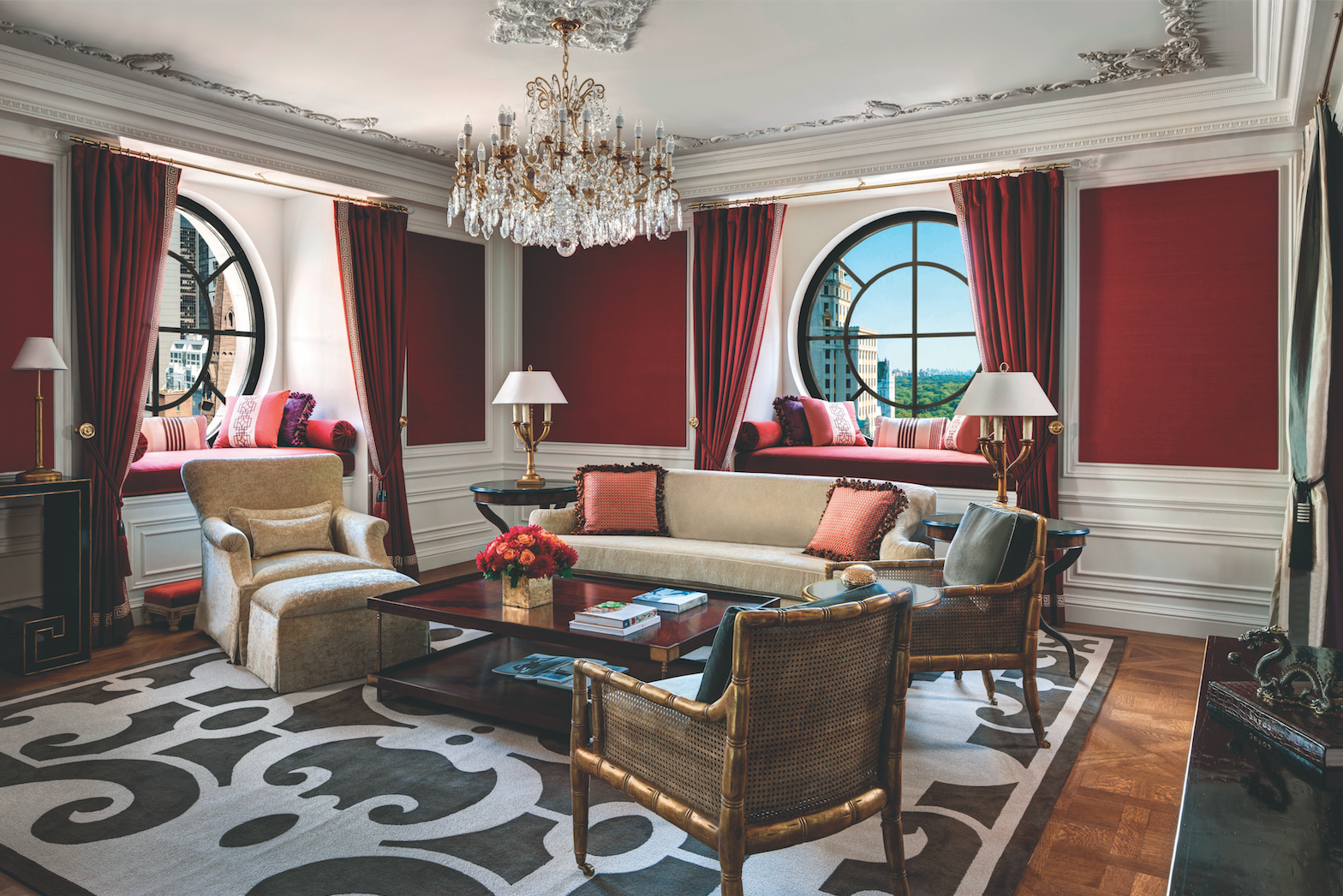 Staying at The St. Regis New York makes you feel like a part of its century-old history. The hotel was built in 1904 (it's a New York landmark) and many aspects of that turn-of-the-century detail remain. Exquisite murals decorate the ceiling of the lobby, which is replete with marble, and lavish crystal chandeliers dangle from the high ceilings.
The opulence of the Presidential Suite is no different, only with added contemporary furnishings in lush fabrics that make you feel at home. Large windows look out onto Central Park and Fifth Avenue, allowing you to observe the hustle and bustle from the peace and quiet of your suite.
Top suite: Presidential Suite from $35,000 per night
Ride in style: Have your butler call for the hotel's Bentley Mulsanne, which can take you to nearby shops, restaurants and shows.
Contact: Katie Donald, director of sales and marketing, katie.donald@stregis.com, +1 212 339 6743, stregis.com