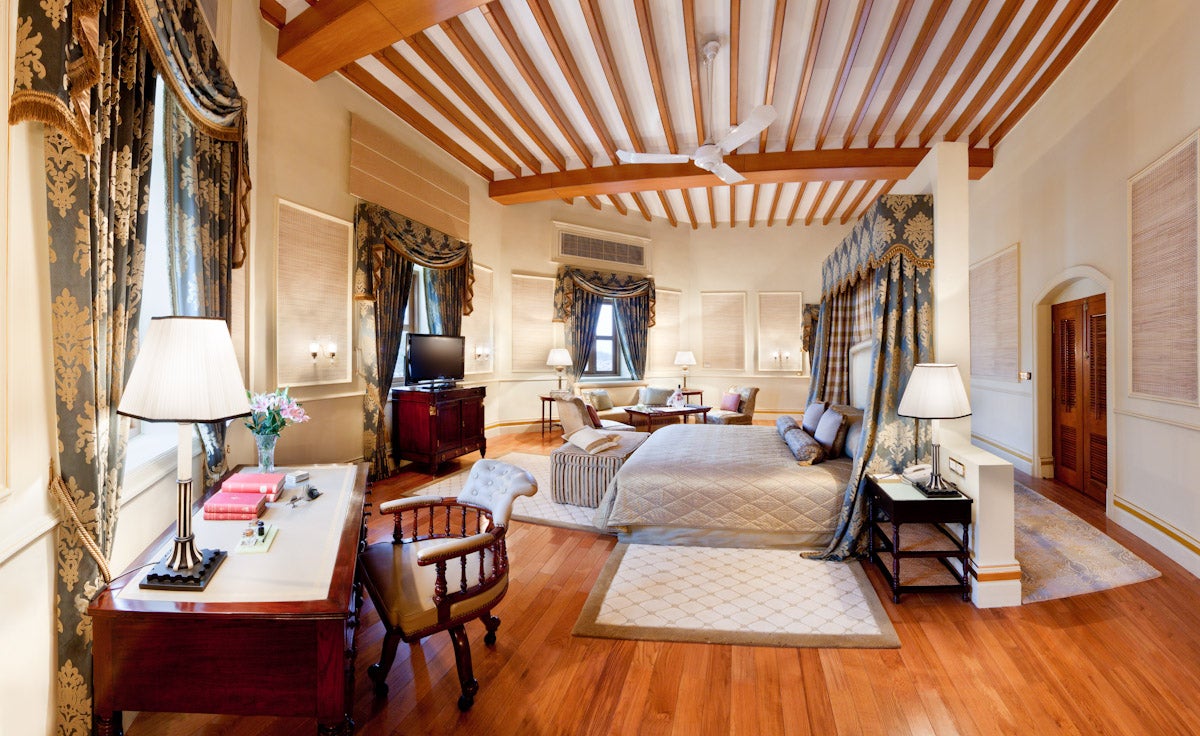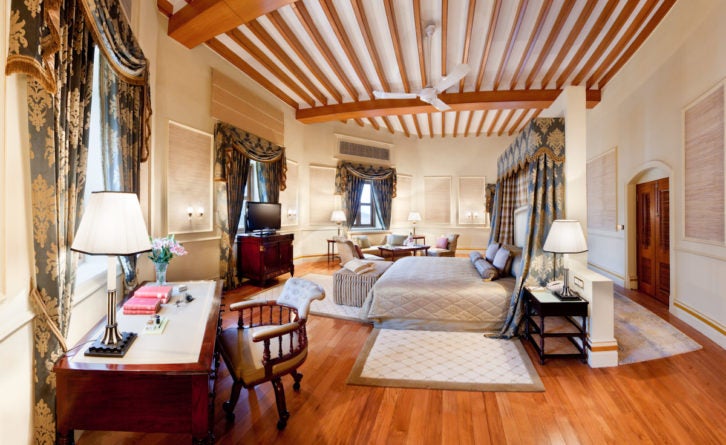 This Taj hotel is certainly palatial, but it doesn't just look the part: It is the former palace of the Nizam of Hyderabad. Sitting 2,000 ft above the city, it is made entirely of Italian marble and stretches over a staggering 34 acres of land. Princess Esra led the 2010 Taj Hotels restoration and, in its new life as a hotel, the property is still filled with original frescoes, artifacts and chandeliers, but now these original features sit alongside the five-star amenities. Expect canopied beds, marble bathrooms with Jacuzzis and private pools, as well as the serene Jiva Spa, and restaurants Adaa and Celeste.
Top suite: Nizam Suite from $10,200 per night
In the past: Hear the stories of the palace's royal history on a Champagne Palace Heritage Walk.
Contact: Abhijit Masurkar, sales manager, abhijit.masurkar@tajhotels.com, +91 406 629 8617, tajhotels.com