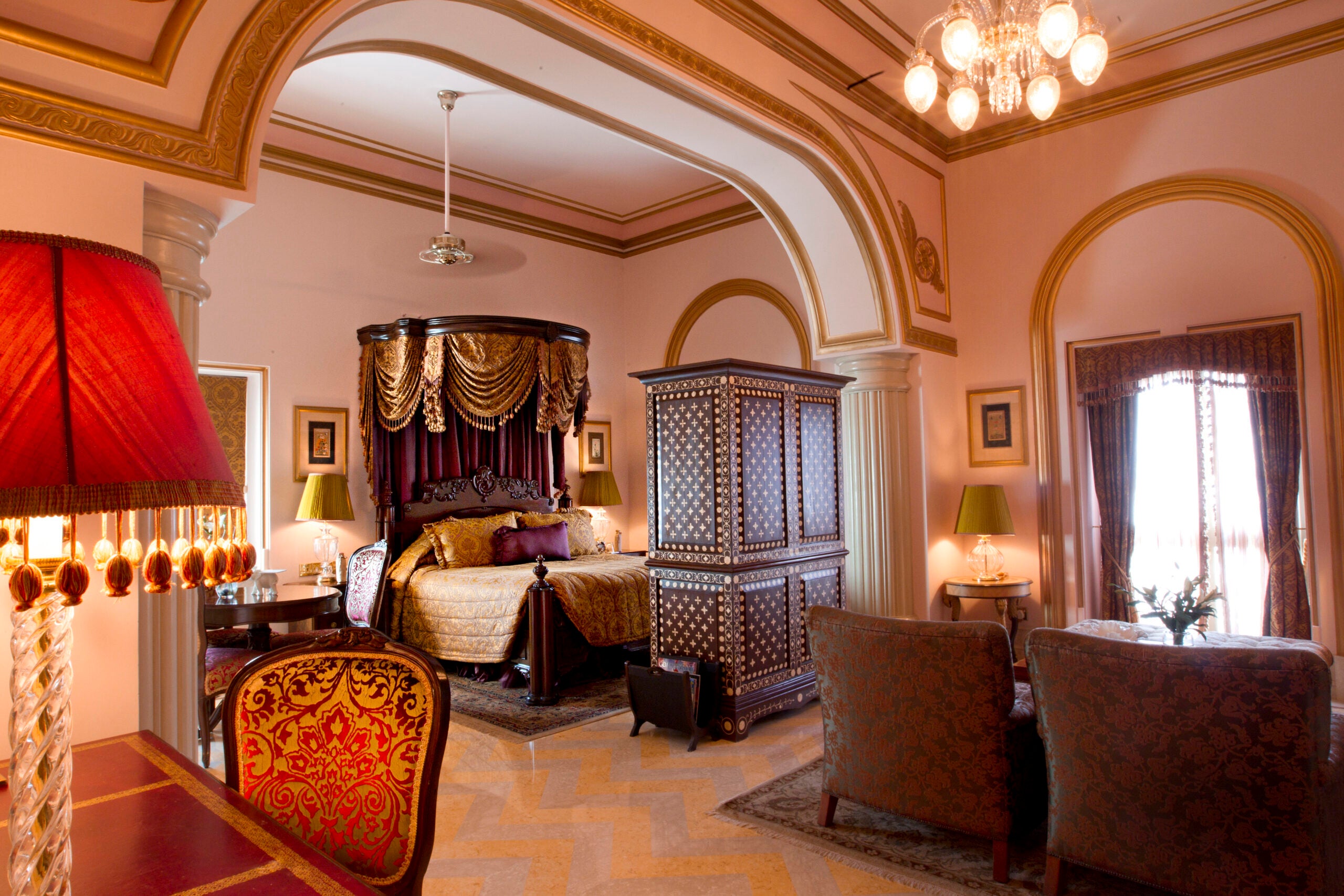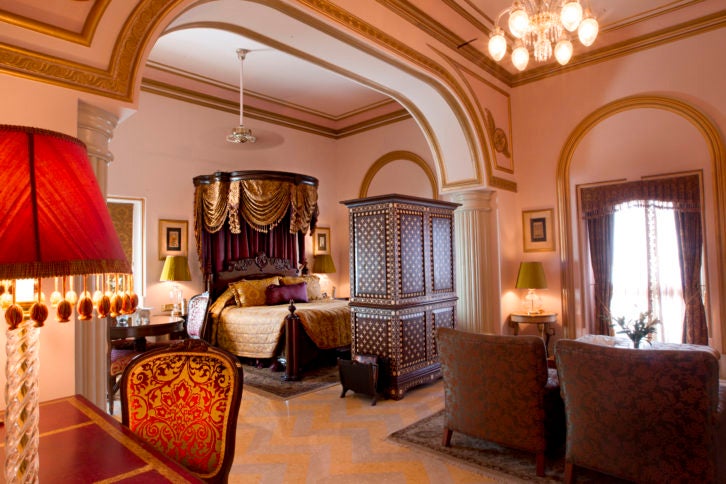 This breathtaking property is a former residence of the Indian royal family. And it is certainly fit for royalty — the white-marble palace-turned-hotel majestically rises from the shimmering water of Lake Pichola. So captivating is this locale, it was featured in the 1983 James Bond movie Octopussy. Arrive in style by taking a boat from the pier in front of City Palace, then lose yourself in a world of ornate domes, sweeping arches, serene pools and lavish suites filled with Indian textiles.
Step aboard Jiva Spa Boat for Indian spa therapies with the sound of lapping water nearby, then taste the authentic cuisine of Mughal Emperors at Neel Kamal, followed by a smoky single malt at Seasons Bar.
Top suite: Grand Presidential Suite from $15,000 per night
Floating dinner: Host a dinner party for up to 14 guests on the 150-year-old boat, Gangaur. Sample local delicacies such as dried lentil dumplings and local Rajasthani firey lamb while living the life of the Maharanas.
Contact: Vinayak Kumar, director of sales, vinayak.kumar@tajhotels.com, +91 294 242 8800, tajhotels.com