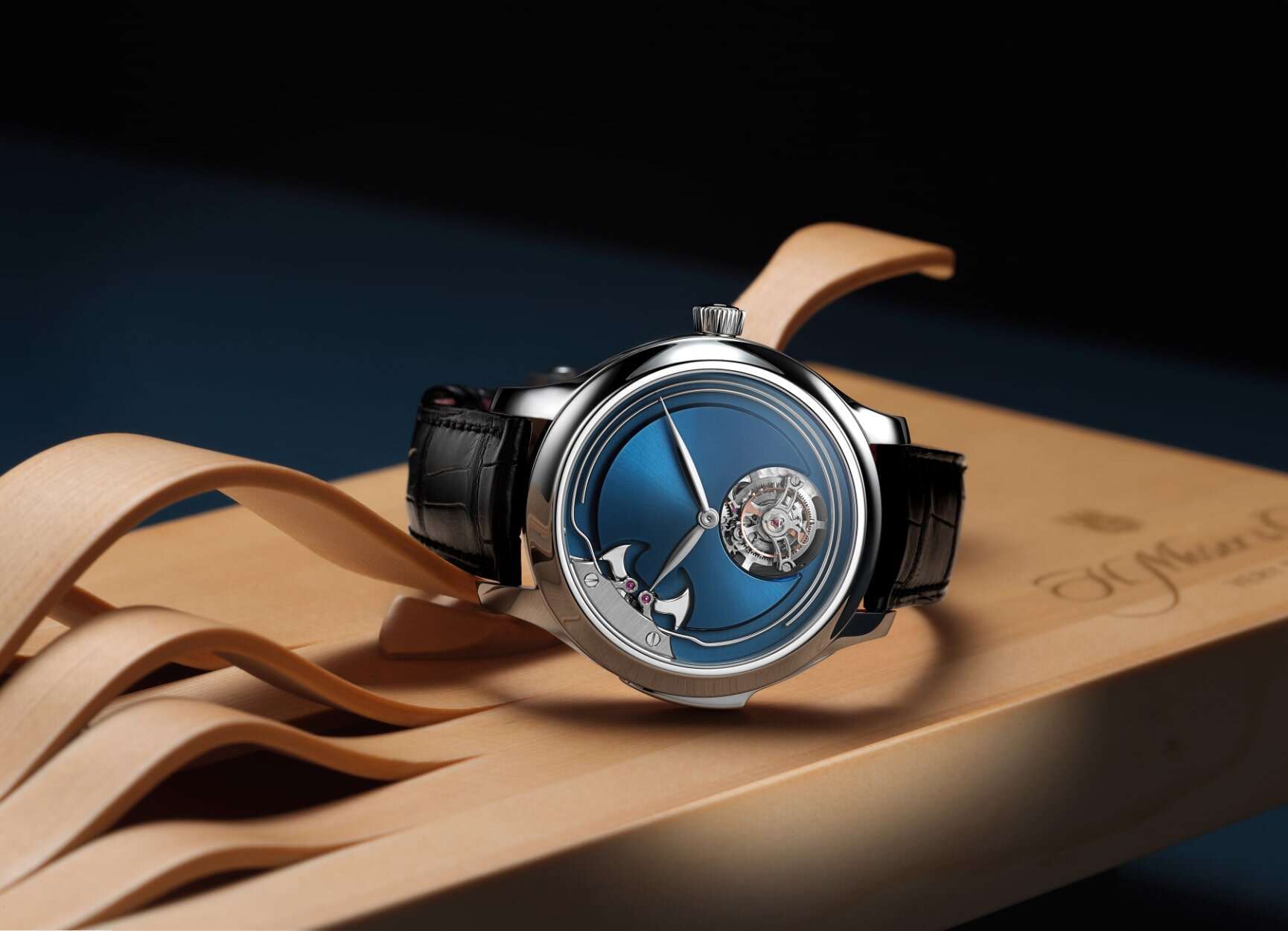 Independent Swiss watch brand H.Moser & Cie., which is known for its complex yet subtly beautiful watches (as well as for thinking outside the proverbial box when it comes to watchmaking) teamed up with Timeless SA — a specialist in minute repeaters — to unveil an all-new Endeavour watch that showcases its two high complications in all their glory on the dial.
The minute repeater, a complication mastered by only the finest brands, chimes the time using hammers and gongs that are most often placed on the caseback of the watch and are not visible. This is a practice that more and more brands are trying to overturn as they strive to find ways to bring those hammers and gongs to the dial side. By curving the chimes of the mechanical hand-wound HMC 903 caliber and moving their typical level location within the movement, H. Moser and Timeless have been able to bring the repeater dial-side.
Additionally, because H.Moser is a master at delivering very clean and beautiful lacquered dials, the minute repeater, with its long circular gongs reaching around the outer portion of the dial, is much more intriguing. Being able to watch the hammers as they strike the gongs, with no other mechanical parts obscuring the view, is a spectacular feat — especially against the electric blue shade of the lacquer. Similarly, the one-minute flying tourbillon exposed at 6 o'clock on the dial offers superb technical beauty. The minute repeater slide on the case side is fitted on Teflon to ensure a smooth activation. The watch is crafted in titanium, which is thought to amplify the sound of the chimes.
$330,000, available at Exquisite Timepieces in Florida, +1 239 227 2932, h-moser.com