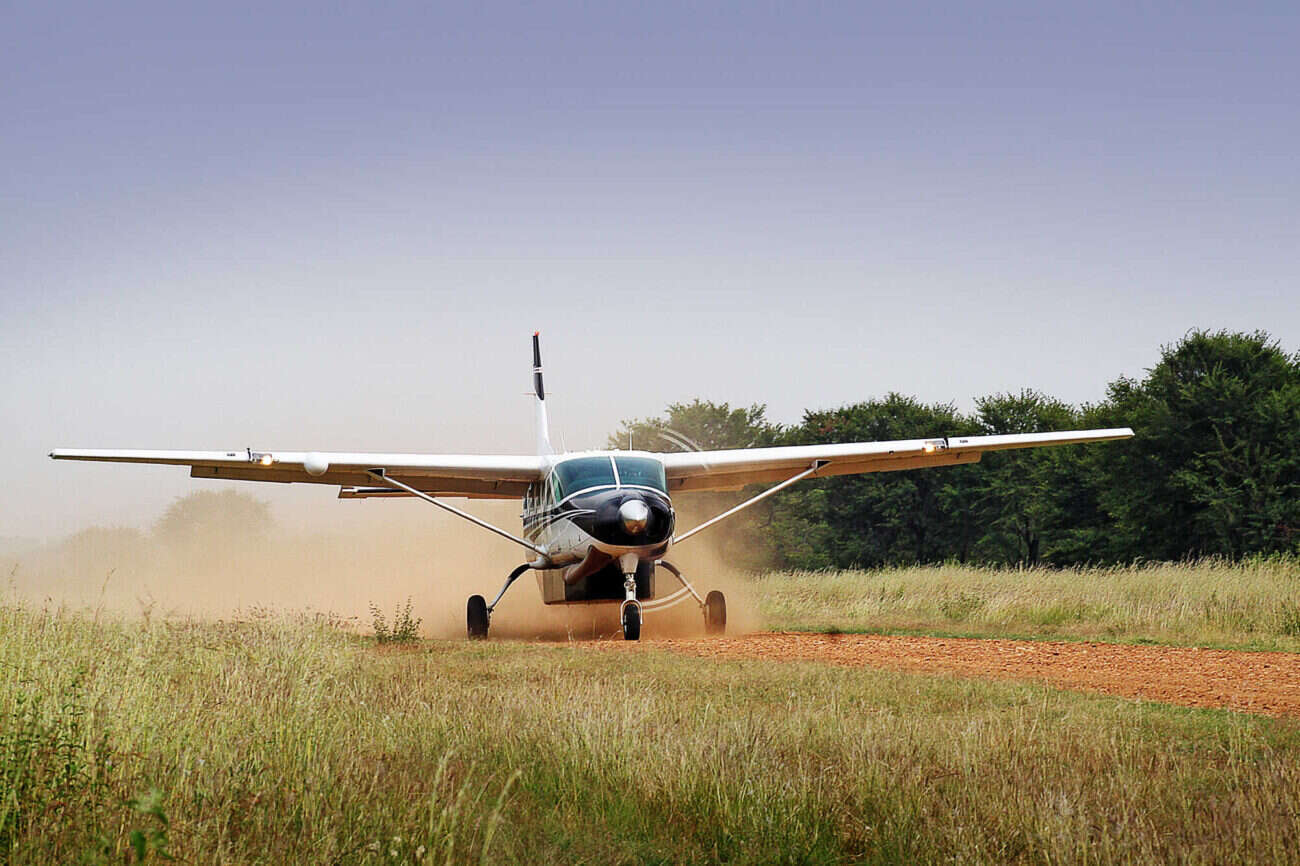 It's hardly surprising that in light of recent events, private travel and exclusive-use accommodations are both in high demand. SkySafari by Elewana specializes in African safaris, traveling between wondrous camps via the company's nine-seater, executive-class Cessna Caravan. In this classic Kenya itinerary, you can rest assured that touch points are minimal, as you and your party will be the only guests at all camps and on the aircraft.
The adventure begins in Nairobi, where you and your posse will spend two nights at Elewana Tortilis Camp Amboseli. The camp lies in the foothills of Mount Kilimanjaro and has fantastic views of the imposing mountain. It borders Amboseli National Park, which is known for its population of over 1,000 elephants. A stay here has minimal impact on the environment; it is one of the first eco-lodges of its size and is proudly 100% solar-powered.
Fly on to Elewana Loisaba Tented Camp in the 56,000-acre Loisaba Conservancy, which is home to elephants, lions and the rare wild dog.
Go stargazing, head out on guided bush walks or a cultural visit to the Samburu villages, or just soak up the astonishing views from the camp's infinity pools. The final destination is Elewana Sand River Masai Mara, found on the riverbank in the fertile savannah of Masai Mara. The area is home to leopards, cheetahs and lions. The camp consists of exquisite colonial-style tents that reimagine the permanent tented camps of the 1920s.
From $60,075 for exclusive use for seven days. ContactMia Lawson, general manager, reservations@skysafari.com, +254 702 594 424, skysafari.com
Q-Starling Concept
Q-Starling Samad Aerospace is a UK-based tech start-up. Its driving force is time —specifically, how to save this valuable asset by creating aircraft that can have you zipping over to Los Angeles from San Francisco for dinner and get you back home in time to say goodnight to the kids. It has unveiled a concept for a personal air vehicle (PAV) named Q-Starling. This two-person aircraft combines elements from both fast jets and VTOL (vertical takeoff and landing) aircraft. It will be powered by a hybrid-electric turbogenerator and will be capable of running on sustainable fuel. Q-Starling will be able to cruise at 250 knots with a range of 500 miles and is set for delivery in 2023.
[See also: The Most Exciting Private-Jet Concepts]