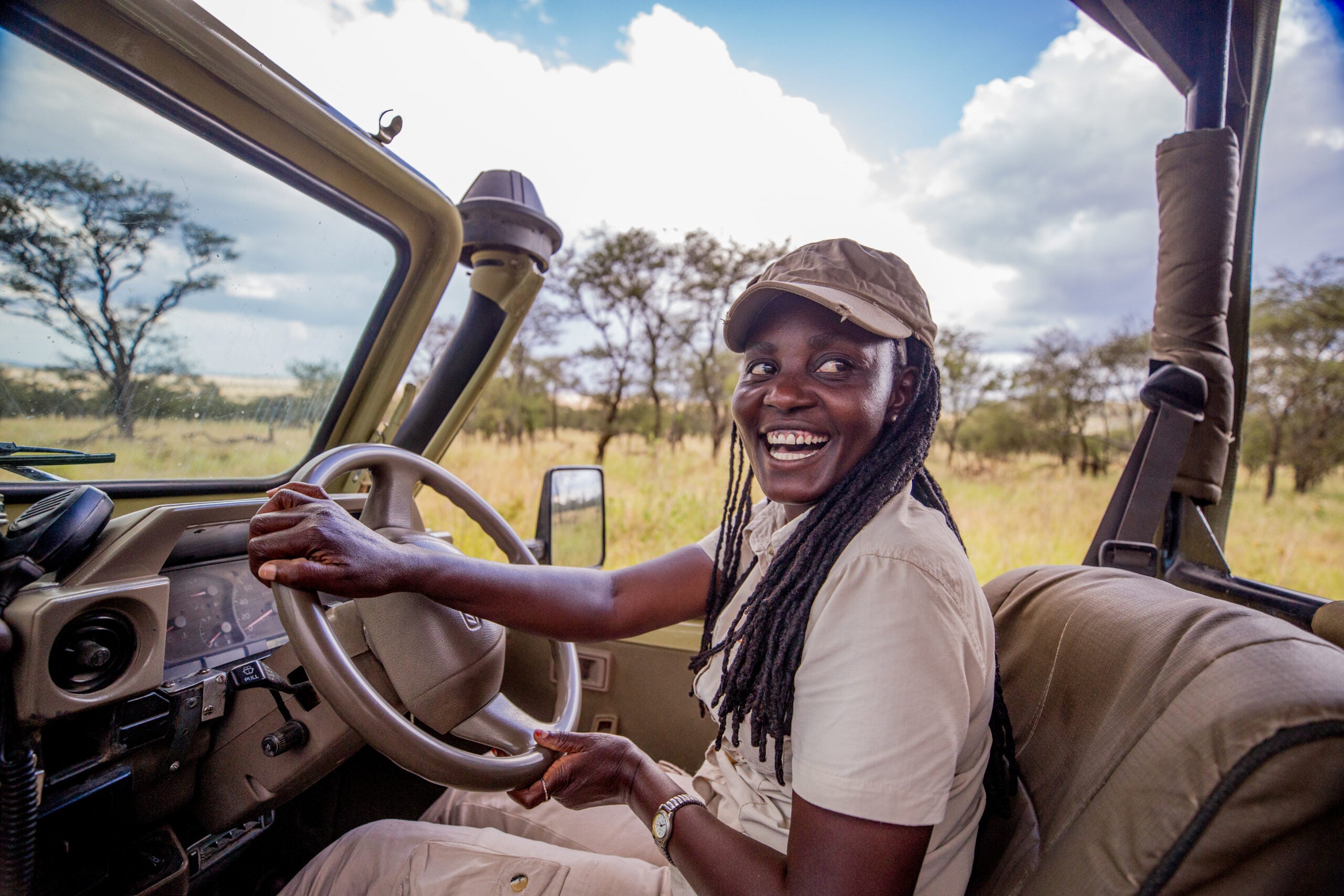 It is the ultimate privilege to bear witness to wildlife in its natural habitat. It's even better when you get to do through luxury safaris in Africa. Wherever you've traveled in the world, whatever starred resorts you've checked off your list, the red dust of the Mara captures the heart unlike any place on earth. The first time you see a leopard in the flesh, the ripple of their immense muscles, takes your breath away. As Brian Jackman wrote: "Everything in Africa bites but the safari bug bites hardest." 
Inherent to their very nature, safari camps have long been at the forefront of sustainable travel. Commitment to the local communities and the safe integration of man and beast ensures the longevity of these enterprises. These eight safari lodges have intoxicated travelers since their inception, whether it be for excelling in their conservation efforts, iconic locations or the setting for emblematic films. All maintain the highest level of service and provide unparalleled experiences in the wilderness – perfect for a post-lockdown escape into nature.  
Choosing a mere eight luxury safari lodges barely scratches the surface, but they are at the top for a reason and Elite Traveler is here to tell you why. 
Singita Lebombo Lodge, South Africa
One of two Singita properties within Kruger National Park, Lebombo is the bigger sister of Sweni Lodge with a spa, gym and a cooking school. Being South Africa's largest national park, Kruger is brimming with extraordinary animal encounters, be it prides of lions, elephant herds or even the elusive leopard. Lebombo is located in a private concession, giving exclusive access to Singita properties – a rarity in the bustling Kruger – to explore across four eco-zones. 
Away from the plains, Singita prides itself in its extensive wine cellar, having been recognized with the top Diners' Club Wine List accolade. This fits alongside the menus designed by award winning Cape Town-based chef Liam Tomlin. The clifftop viewpoint over the N'wanetsi River is the ideal spot for a post dinner sundowner to discuss the day's sightings and catch a glimpse of hippos below.  
Additionally, Lebombo Lodge is deeply committed to community development, hiring locals and creating their own apprenticeship chef program to lift young people out of poverty. They strive to have as minimal an environmental footprint as possible and run only on solar power.  
Xigera Safari Lodge, Botswana
This lodge on the western edges of Moremi Reserve is the Tollman family's 'love letter to Africa'. Located in the wetlands of Botswana, it is renowned for astonishing animal sightings like lions and water buffalo coming to drink mere steps from the camp. 
Manned by wildlife expert Mike Myers and his wife Marian, they have 12 sumptuous suites as well as the spectacular Baobab Treehouse along the banks of a key waterway in the Okavango Delta. It is a pioneering water-based camp that offers traditional mokoro canoe trips and walking safaris as exciting additions to your day.
While wildlife viewing is the primary reason to be here, Xigera spares no expense in providing a tranquil haven for spa treatments. The in-house yoga instructor offers daily sunrise and sunset practice as well as private sessions for mindfulness and meditation. An astonishing 105 members of staff look after just 24 guests, making every experience seamless and every need catered to at the drop of a binocular. All this luxury is propelled by a Tesla hybrid solar system that powers 95% of the lodge. 
[See also: Xigera Safari Lodge Partners With Wild Entrust Africa]
Time & Tide Chinzombo, Zambia
This slice of star gazing heaven is an option for those who want to leave the traditional safari route behind them. Zambia is a grossly underrated safari location and the lack of global awareness surrounding Chinzombo continually astounds guests when they arrive. Superbly run by Zambia's longest running safari company Time & Tide (which the same family has managed since 1950), the camp offers breathtaking wildlife opportunities thanks to its outstanding location on the banks of the Luangwa River.  
The six tents foster an intimate atmosphere within camp. Every tent has a private pool and tub with panoramic views over the river. Enjoy a glass of wine from an extensive South African collection whilst watching hippos frolic in the tide. 
Take the short boat trip across the river and enter South Lungwa National Park. The guides will take you through the popular Mfuwe area of the park to see a wide selection of elephants, lions, and rhino. Some of these guides have even been trained by the late great Norman Carr, 'the godfather of safari' in Zambia.  
Walking safaris are available (even walking between Time & Tide's South Luangwa camps) as is the once in a lifetime opportunity to sleep under the stars listening to the snorts of hippos. 
One&Only Gorilla's Nest, Rwanda
Reach the mountainous hotel by helicopter to truly appreciate the beauty of the locale. As it is only a short drive from the headquarters of Volcanoes National Park, One & Only Gorilla's Nest is the perfect base from which to view gorillas in the very place Dian Fossey researched them. 
After a tough, but rewarding, day in the national park, staff are ready to greet you with slippers and whisk away your hiking boots (they'll be returned to you, spotless, the next morning). Then, relax in the ornate rooms that seamlessly blend traditional Rwandan stone with the latest technology and comfortable linen. They value outdoor living so expect to enjoy a shower in the great outdoors or bathe under the stars.  
Gorilla's Nest offers complimentary e-bikes to tackle the stunning hills around the lodge. Use them to visit the spa, pool or gym. If you want to relax between gorilla treks, try basket weaving or archery.  
Elite Traveler recommends you extend your Rwandan adventure by taking a helicopter south to One&Only Nyungwe House where you can trek to chimpanzees.
Within the confines of a working tea plantation on the edge of Africa's largest mountain rainforest, Nyungwe National Park, One & Only's Nyungwe House offers a serene space in which you can unwind. 
The treetop location is prime position to admire Rwanda's chimpanzee population. Be prepared to hike through jungle for hours in the mud but the unforgettable up close animal encounters in a location with 20% of Africa's primate population makes it all worthwhile.  
There is a myriad of beautiful settings in which to de-stress; around the fire pit, the idyllic infinity pool as well as inside one of the 22 suites. Lie back in your four-poster bed and listen to the monkeys call from afar.  
Thoughtful touches really make your stay memorable. Not only do they greet you by name but they know your favorite gin, how you liked it served and what time to bring tea in bed. 
For the adventurous travelers, 13 hiking trails snake around the hotel's ground covering over 80 miles of forest. On the last Saturday of every month, Nyungwe House hosts community initiatives called Umuganda. This includes building schools and planting trees, giving you the chance to give back to the space that gives so much to you.  
Cottar's 1920s Camp, Kenya
It takes a chartered plane to reach this iconic location, which has provided a world-class safari experience since 1919. In the hands of the fifth generation of Cottars, this experience has been refined for over century and still holds on to the glamour of a bygone era of luxury. 
True tented luxury awaits the lucky guests who get to travel through this private concession within the Maasai Mara. Concessions provide a once in a lifetime chance to view the Mara without a single rival safari vehicle in sight.  
The camp is furnished resplendently with vintage items; binoculars, gramophones, typewriters are all littered across the camp. Sumptuous rooms follow suit with four poster beds under cream canvas roofs. 
For true seclusion, stay at the Private Cottar Bush Villa. With eight dedicated staff, including a private guide, it sleeps up to 12 guests and won the World Travel Award for Africa's Leading Luxury Private Villa in 2016. 
Cottar's community development schemes and eco-preservation projects includes the successful construction of a school, financing teachers wages and supplying two local clinics with medical provision.
Duba Plains, Botswana
Duba Plains is located in a private 77,000-acre reserve in the Northern Okavango Delta where you will find five luxury tents and one two-bedroom private suite designed to blend into the landscape. The maximum number of guests at any one time is 10, which guarantees an intimate experience. Every group is provided with a private guide, butler and chef so that you can take ownership of your safari experience.  
Duba Plains is known for interesting species like Aardwolf and Pangolins as well as having the unique delight of frequent lion and buffalo interactions. The local lion pride unusually hunts during the day, creating unforgettable safari viewing. 
Focused on sustainable tourism, Duba Plains is involved with Great Plains Foundation who aim to conserve as much of Africa's wild plains as they can in the face of rapid development. So far, they have protected nearly one million acres of land across Botswana, Kenya and Zimbabwe. Additionally, they offer the opportunity to offset your flight emissions by donating solar lanterns or planting trees. 
Alongside the typical drives, Duba Plains utilizes its waterfront location to offer boat trips down the river as well as safe-practice catch and release fishing. Guided bird tours are also available upon request. 
[See also: See Africa's Wonders by Private Jet]
Dunia Camp, Tanzania
Staffed entirely by women, Dunia Camp is used to standing out. It is an eight-room tented lodge centrally located on the Serengeti. Whilst perfect for viewing the Great Migration (July – October) from the comfort of your tent, it remains equally resplendent year-round.  
The all-female staff is a first in Tanzania and a groundbreaking energy echoes throughout the camp. Dunia uses solar panels to power the camp which provides hot showers in the tents' en-suite bathrooms. This sustainable focus is weaved into every aspect of Dunia, whether it be the kitchen, energy sourcing or wildlife conservation.
As well as the two daily safari drives (you can book your own or use one of the resident guides) there is the option to book a hot air balloon trip across the Serengeti. You can watch the sunrise or see the wildebeest gallop across the plains. Frequent rhino sightings have been reported close to the tented accommodation as well as the occasional glimpse of leopards.