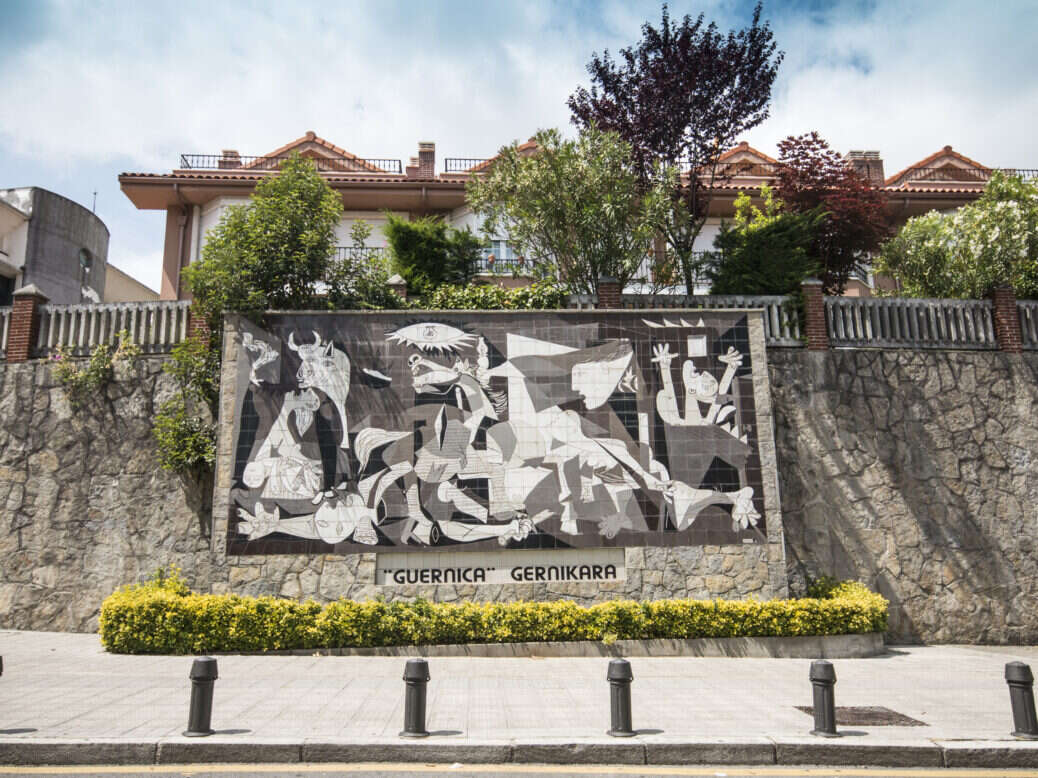 Painted in the early summer of 1937, you don't need us to tell you that Pablo Picasso's Guernica is a masterpiece. Admired for highlighting the artist's signature Cubist style, and revered for its unflinching portrayal of war brutality, Guernica is not only Picasso's greatest work to see in Spain, but the most powerful anti-war painting of history.
Guernica initially traveled the world upon creation in an effort to raise money for the Spanish Republican cause. Today, you can see the 25-ft wide masterpiece in the flesh at the Museo Reina Sofia in Madrid, where it remains the museum's crown jewel. Perhaps nothing quite conveys Guernica's magnificence like its own private room within one of Madrid's – if not Europe's – finest galleries. Based in Room 205, it is right next door to Picasso's Minotauromaquia, painted in 1935.
Considered Guernica's sister for its similar iconography of a bull, youth and women to express themes of darkness and hope that would come to characterize Guernica two years later, Minotauromaquia is also painted in exclusively shades of grey. A stand-out piece in its own right, it was painted during a time of personal turmoil for the artist, rather than political.
[See also: A Guide to all Three-Michelin-Star Restaurants in Spain]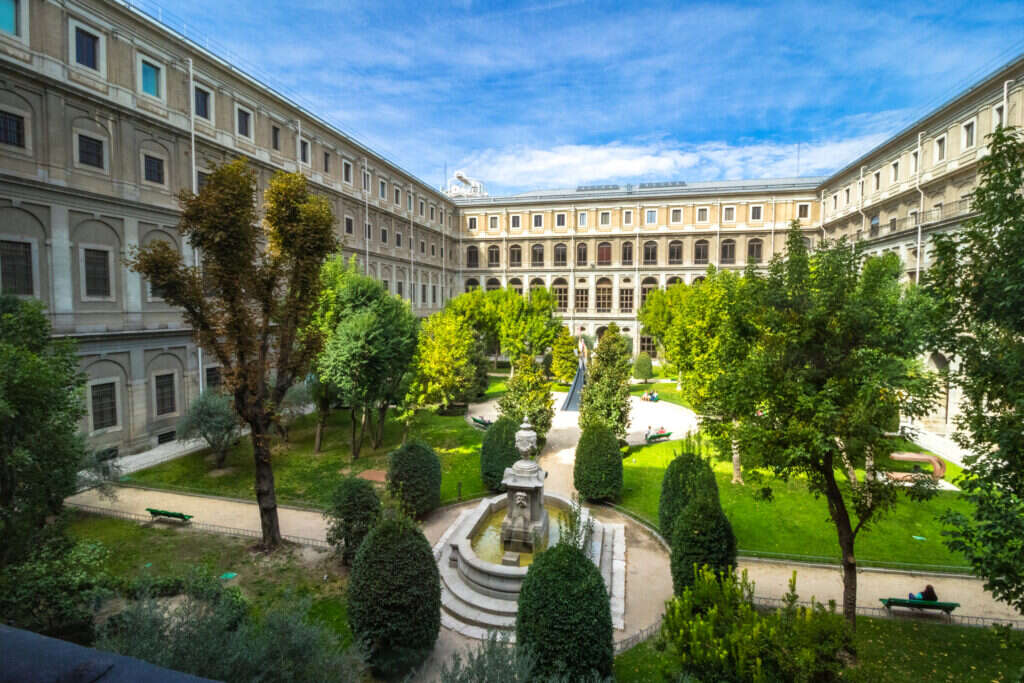 "A work of art must make a man react… It must agitate him and shake him up," Picasso famously cited. Guernica is so merciless in its presentation of war, so overwhelming in its size and sweeping in its scope, it is art that should be experienced by all.
It is also a considerable deviation from his former works; the artist who once quipped "I don't do politics" had, until then, kept far away from political motifs in his work. Previously primarily known for his portraits, The Picasso Museum in Barcelona is an unmissable collection of his extensive portfolio, from 1901's Blue Portrait of Sabartés to 1917's Harlequin. Las Meninas, painted in 1957, is also a must-see.
[See also: The Best Restaurants in Barcelona to Visit in 2023]
So what inspired such a major shift in Picasso's painting? One Monday afternoon in April 1937, the small Basque town of Guernica was subject to a sequence of Nazi carpet bombing that caused the deaths of hundreds of people and destroyed almost the entirety of Guernica's buildings and infrastructure. Monday was market day; the entire town, including those of the surrounding areas, had congregated in the city center. With the entire town up in smoke, Guernica fell to Nationalist forces three days later.
Picasso had been living in Paris for over two decades by the time the Spanish Republican Government commissioned him for a piece to present at the Spanish pavilion of the Paris International Exposition. News of the bombing of Guernica proved to have a particular impact on the artist. It would take him over two months to create Guernica, a reflection of the massacre of the town and a relay of the apocalyptic terror of war.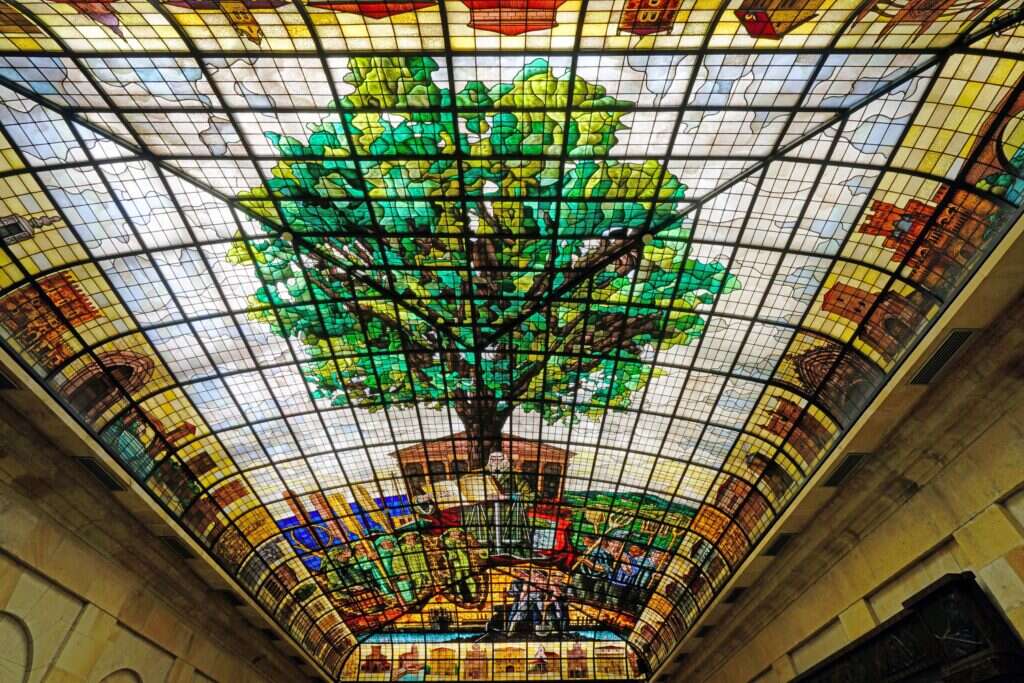 Today, Guernica is a vibrant and buzzing town. A half-hour drive from the city of Bilbao, the Biscayan Assembly building stands right beside the town's emblem, their Guernica Tree, and is a glorious neoclassical piece of architecture built in the 1820s.
The Peace Museum, erected in 1998, uses an array of audiovisual presentations, interactive exhibitions, and a collection of photographs to present the history of the town and a broader vision of world peace, a desire that Guernicans are all too familiar with.
Ultimately, of course, one cannot visit Guernica without experiencing the thrilling bustle and sparkling color of its Monday market. A centuries-long tradition, it is not just an excuse to have some fun – "not a stroke of work gets done on Mondays" is a popular saying in the town – but a symbol of defiance against the horror made internationally known in Picasso's greatest work.
[See also: The Best Scenic Drives in Spain]