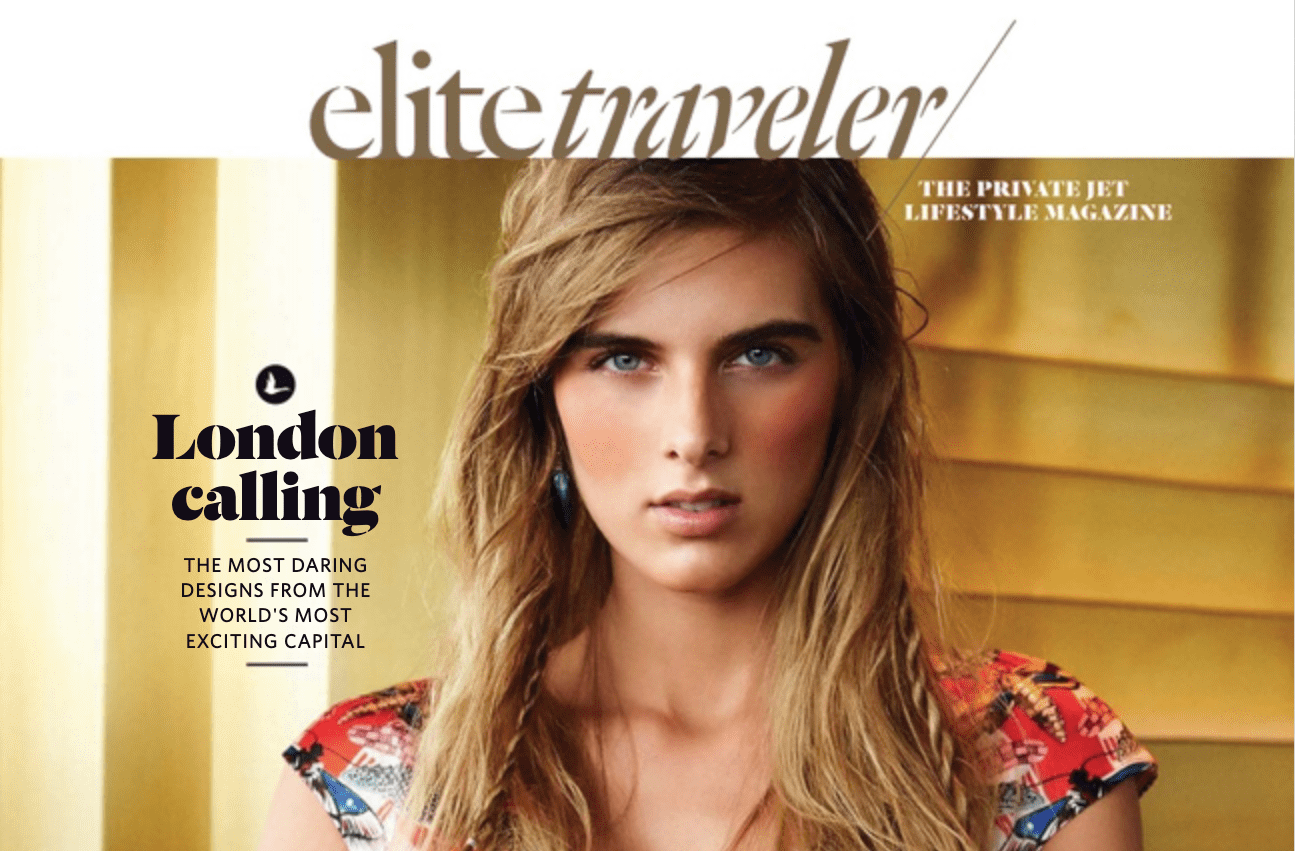 To honor Elite Traveler's 20th anniversary, we have taken a look back a the last two decades. And what a bumpy ride it has been. From recessions and pandemics to the rise of social and digital media and the dot-com bubble, our world has changed in so many ways and, consequently, so has this publication. As we celebrate the official launch of our Ultimate Guide to Responsible Luxury, we take a look at how Elite Traveler has evolved through the years.
2001
The first issue of Elite Traveler is published under the leadership of private aviation and luxury travel expert Doug Gollan. It establishes the first of many Top Suites lists with a rundown of the best suites in Hong Kong. The magazine soon becomes essential reading for the globe-trotting elite that rely on the larger-than-life magazine for intel on the very best in luxury lifestyle.
2004
Elite Traveler launches the first annual issue of its Hotels, Resorts & Spas Guide. This standalone issue serves as a year-round guide to the best accommodations on the planet, whether you're seeking a secluded seaside sojourn or a family-friendly festivity. Accompanied by stunning imagery and the direct contacts of the key people to book your stay, this soon becomes a must-read.
2012
The annual Top 100 Restaurants in the World reader survey is officially launched! Alinea in Chicago beats fierce competition from the top five podium winners, Fat Duck, Per Se, Pierre Gagnaire and Daniel. Alinea goes on to take the crown for five consecutive years, before letting Azurmendi and Restaurant de l'Hôtel de Ville have a piece of the pie in 2017 and 2019, respectively.
2013
Elite Traveler joins Instagram. Bringing the best of luxury lifestyle into the digital realm, our Instagram page is a finger-on-the-pulse insight into the daily innovations and updates of the luxury sphere. Follow us @elitetraveler
2015
The print edition of Elite Traveler is re-designed (pictured above), bringing it firmly into contemporary times with modern photoshoots and closer ties to its quickly growing digital counterpart, elitetraveler.com. The team of editors expands to include London as well as New York, giving the magazine a truly global outlook on the world of luxury.
2020
The new website is relaunched. The chic website provides an immersive experience that helps inspire our loyal readers on their next adventures. Simple and clean navigation is paired with travel guides and interactive videos.
2021
…and 20 years later, here we are! Though the Elite Traveler offering has evolved and expanded (our website now has searchable databases showcasing the best in luxury lifestyle from suites to restaurants to jets) we remain true to our underpinning goal of helping readers navigate the dynamic world of luxury travel and lifestyle. We're looking forward to accompanying you on another 20 years of adventures.