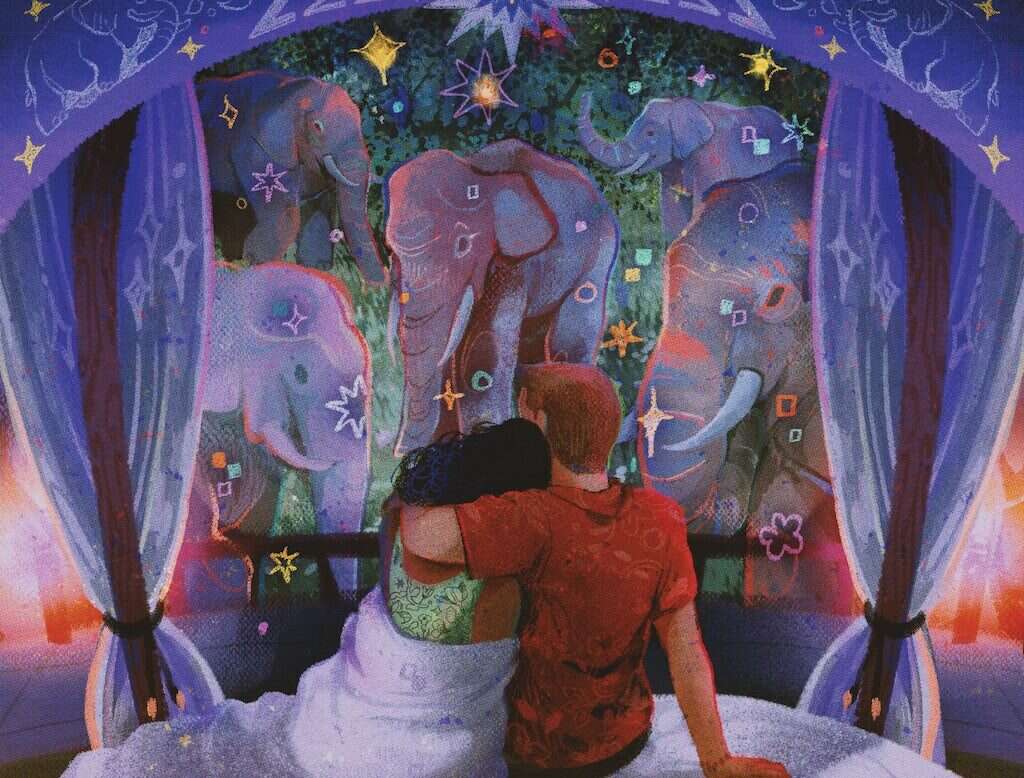 This article contains affiliate links. See our Privacy Policy for more information.
Perched on a ridge near the Thai-Myanmar-Laos border, Anantara Golden Triangle is surrounded by 160 acres of densely forested hills and offers sweeping views from its impressive vantage point.
In respect for this natural habitat, the hotel is committed to acting as custodian of the pristine land on which it sits via its comprehensive conservation efforts: Its award-winning Elephant Camp is dedicated to rescuing and protecting the animals from illegal logging camps and shows.
Every guest is invited to interact with the elephants — in a way that is safe for both animal and human — through experiences like accompanying them on their walks through the shrubbery, watering them in the nearby river or even helping to make medicinal food for one of the older members of the herd.
[See also: Inside Amansara Cambodia, a Home Away from Home]
For the ultimate up-close-and-personal encounter with the majestic giants, however, book a night in a Jungle Bubble. Found away from the main hotel, the transparent igloo-style Jungle Bubbles offer a unique chance to truly engross yourself in the natural landscape.
The dusk-to-dawn experience commences with an evening of alfresco dining on your private terrace; as the sun sets, carefully placed lanterns cast a warm light across the intimate scene.
Once night fully sets in, retreat to the comfort of your luxurious bubble suite (complete with a four-poster bed, seating area and vanity unit) where the clear domed roof offers a cinematic view of the twinkling stars above.
Come morning, when the mountain mist cascades through the trees, the elephants arrive and slowly meander along their well-trodden route, mere feet away from where you watch.
Anantara Golden Triangle one-bedroom Jungle Bubble suite from $740 per night. Contact goldentriangle@anantara.com, +66 53 784 084, anantara.com
This article appears in the 05 Jun 2023 issue of the New Statesman, Summer 2023