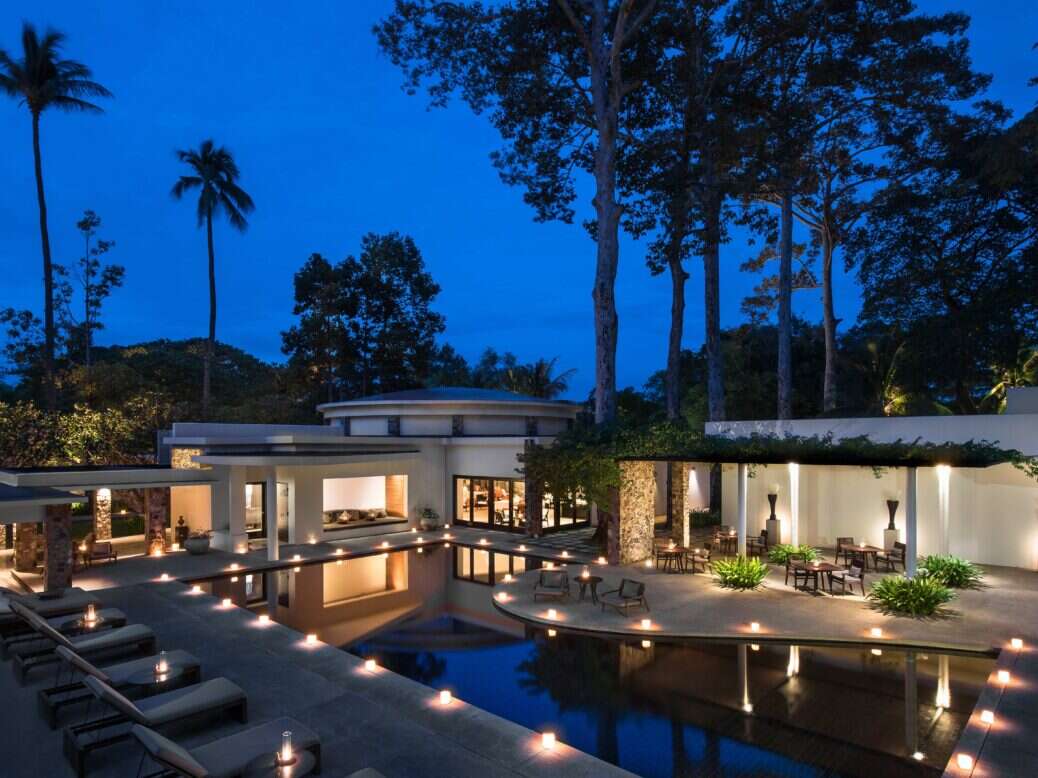 This article contains affiliate links. See our Privacy Policy for more information.
The Amansara ethos is all about making its guests feel at home. This starts before you even set foot in the hotel, located in the city of Siem Reap, the gateway to Cambodia's awe-inspiring Angkor Wat temple.  
It begins at the airport as you are handed a lemongrass-infused cold towel and escorted into Amansara's vintage black Mercedes. As you are chauffeured through the hotel's understated electric gate into the gravel-lined driveway, the Amansara team are waiting to welcome you with fresh lime juice. Whilst you enjoy your first sip, take in your impressive surroundings. An outstanding example of 1960s New Khmer architecture, the hotel was originally the guest house of the late King Sihanouk.
Designed by French architect Laurent Mondet, in its former years, these white curved walls hosted some of King Sihanouk's most distinguished guests on visits to Cambodia's cultural capital. This wasn't to last and as the country went into unimaginable darkness, the property fell into disrepair.
Having been thoughtfully restored to its former glamour, Amansara is Siem Reap's sophisticated boutique hideaway. Peaceful and quiet, the vintage-chic, single-story resort is surrounded by mature trees, making it feel discreet despite its central location.
[See also: Aman to Open Hotel in Beverly Hills]
Stay
There are just 24 suites at Amansara, adding to the home-away-from-home feel. This gives the team a chance to really look after guests with care.
When the resort opened in December 2002, it had just 12 suites, all located in the building's original courtyard structure. In 2006, Amansara added 12 larger suites to its repertoire, designed to blend seamlessly with the original architecture.
The light-flooded Pool Suites are the most spacious at 1,523 sq ft. Each feature a 270-sq-ft private plunge pool, cocooned within the towering white walls of a courtyard garden. The monochrome interior epitomizes minimalist sophistication with 1960s accents apparent in its dark timber furnishings.
[See also: Introducing Project Sama: The First Aman Superyacht]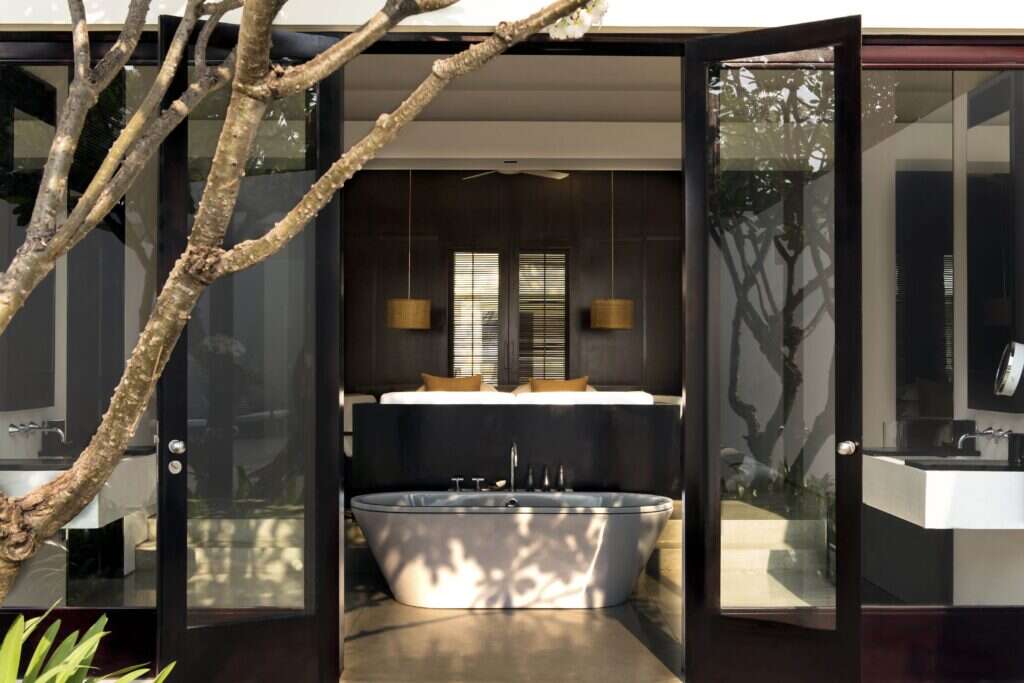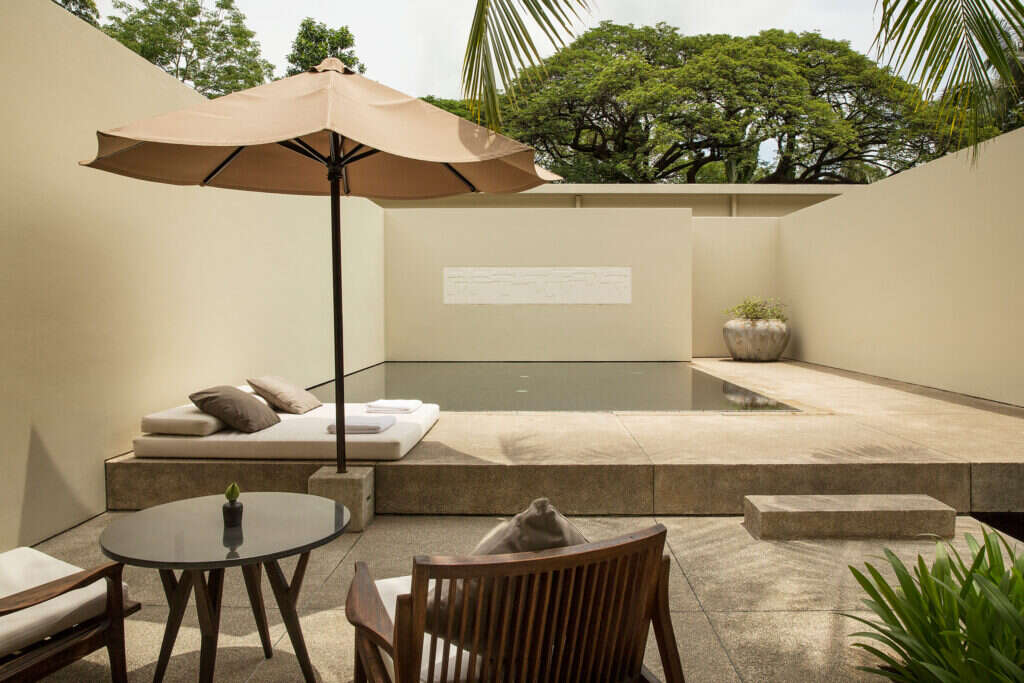 Amansara blends this with traditional Cambodian touches. Pink lotus flowers sourced from a local farm adorn the sideboard and a sandstone wall relief references the nearby temples of Angkor. In the bathroom, you'll find two traditional Cambodian silk sarongs, the ideal accessory for the short walk through the enormous glass doors to the poolside daybed. There's incense by the freestanding bathtub and artisanal woven hats in the wardrobe (perfect shade from the intense morning-to-night sunshine.)
The minibar and a fresh supply of cookies are complimentary and attentively stocked, as are the glass water bottles (the hotel plans for rooms to become plastic free by the end of the year.) By design, there are no TVs in Amansara's suites. This is in a bid to encourage guests to switch off, however, they are available on request. You can also head to the cozy library near the reception to get your Netflix fix with a TV sitting among vintage photographs and curated stacks of arty local literature.
Dine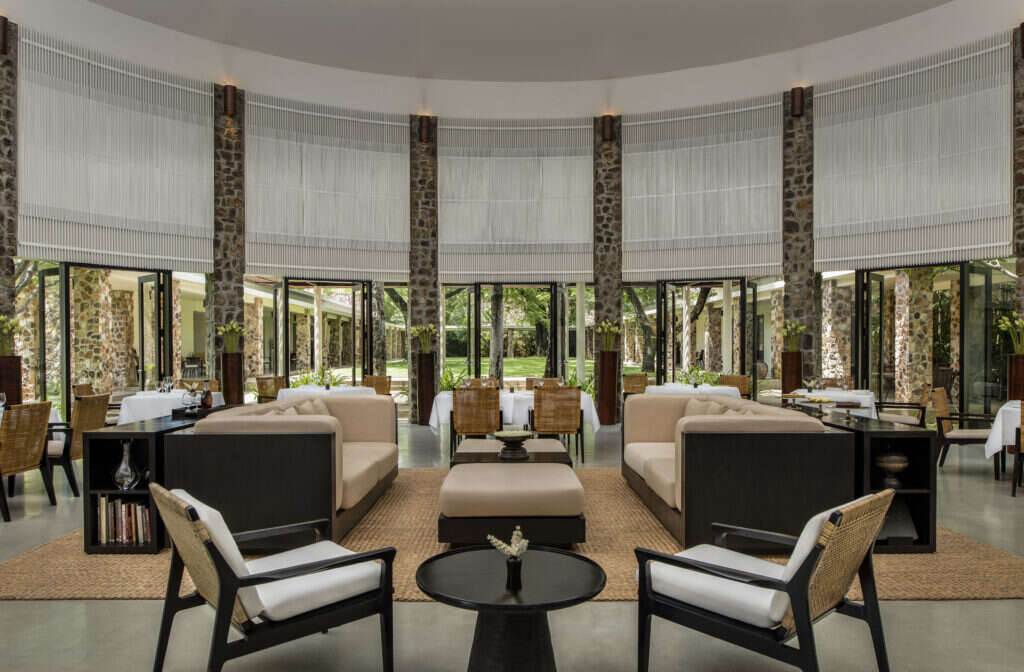 The restaurant is Amansara's centerpiece. Housed in an impressive original rotunda with towering ceilings, views lead onto an outdoor terrace and pruned lawn.
Breakfast is a great time to try local specialties such as Nom ben chok, a green coconut curry dish with rice noodles and a tamarind sauce. For those with less adventurous taste buds before 10am, French toast, fresh fruit, eggs benedict and a very good cheese quesadilla all make for a good start to the day.
Lunchtime follows with Amansara's all-day menu featuring Cambodian and Western dishes. Though, with afternoon tea available and an endless supply of freshly baked treats on tap to tempt you throughout the day (such as brownies, apple tart and carrot cake), it's unlikely you'll need a midday meal.
[See also: The Most Anticipated Hotel Openings of 2023]
Night-time dining is given a touch of magic as the pathway to the restaurant is lined with twinkling banana leaf lanterns. A quick detour to the rooftop terrace for locally-inspired cocktails and mocktails is a nice prelude before sitting down for a specially curated dinner menu.
Amansara's chef keeps things exciting by creating a new Cambodian and Western evening menu daily, sourcing produce from the local market each morning. Dinner is elevated with the gentle sounds of a musician playing traditional Khmer music.
A visit to Amansara isn't complete without a sunrise breakfast or sunset dinner at the hotel's Khmer Village House set in a garden within the Angkor Wat Unesco World Heritage Site.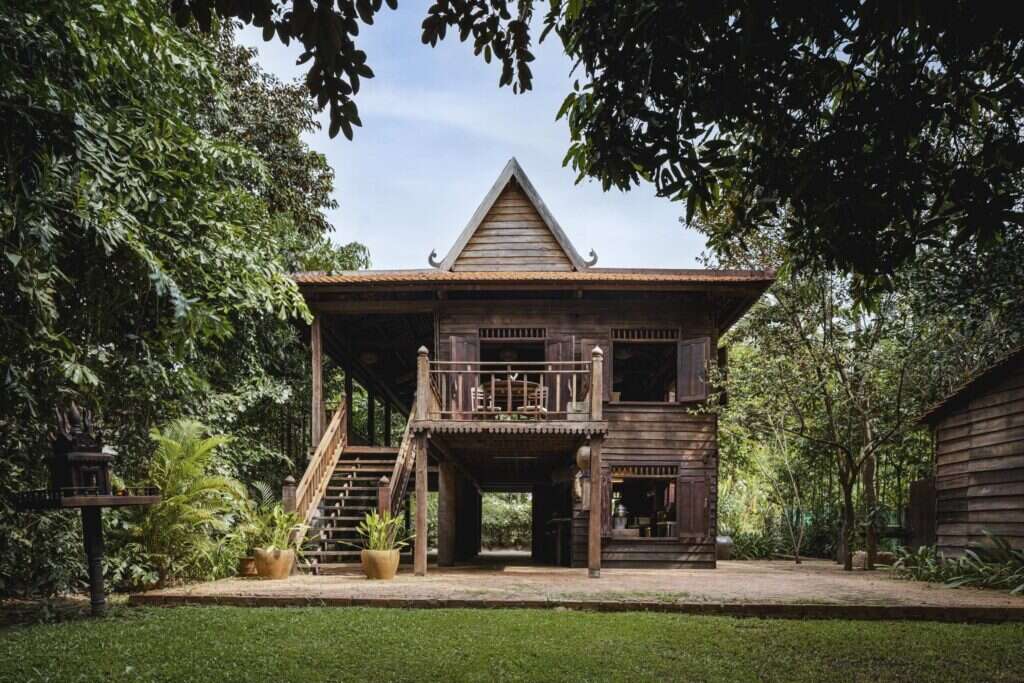 Relax
Tailored wellness is an integral part of Amansara's offering, so you won't find any drop-in health and wellbeing classes. Only individually-made sessions are available and these come in the form of everything from aerial yoga and reiki with a visiting practitioner, to Khmer kickboxing. Out-of-the-ordinary experiences feel like the norm at Amansara and the guided meditation with one of Angkor Wat's monks will be unforgettable.
The spa underwent an elegant upgrade in 2019. Four spacious self-contained treatment rooms boast a relaxation tub, shower, steam and private post-treatment space for unwinding with a cup of fragrant tea. All-natural Aman spa products are utilized in Cambodian-inspired treatments such as the Aspara Scrub, Wrap and Facial which combines an aromatic blend of Khmer herbs, natural clay wrap and toning mask.
Explore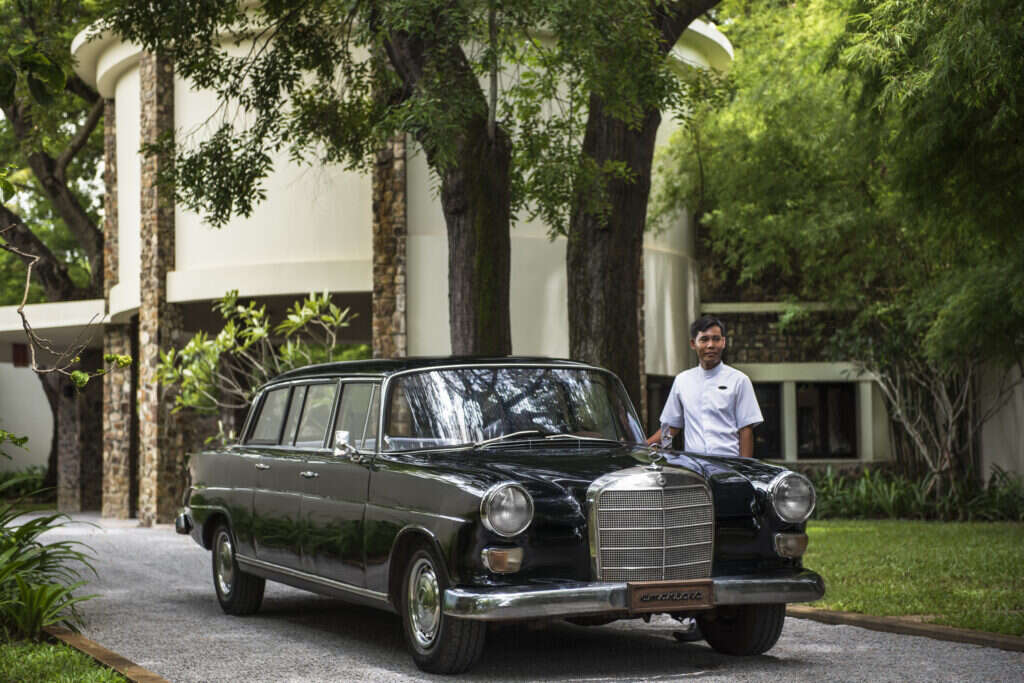 Two of Aman Resorts' 'four pillars of sustainability' are promoting local heritage and culture — and this is something the Amansara team especially pride themselves on — when it comes to excursions.
Included in each stay is a private sunrise tour of the Angkor Wat temple complex with an expert guide. This enriching experience is made all the better as you arrive in one of Amansara's remoks (a moped-powered rickshaw) and are ushered in through a lesser-known entrance to gain a crowd-free view of the sacred site.
After witnessing Angkor Wat in all its splendor, guests can choose from a roster of excursions that aim to introduce them to the Cambodia of today. A favorite is the vintage jeep tour through the countryside with a picnic in tow.
For an authentic adventure that also supports the local community, Amansara offers a family-friendly ox and cart ride with a local guide who will introduce you to Cambodia's fishing and farming communities.
Suites start at $1,425 per night. Contact +1 833 654 2626, aman.com
[See also: City Slicker: Inside the New Aman New York Hotel]