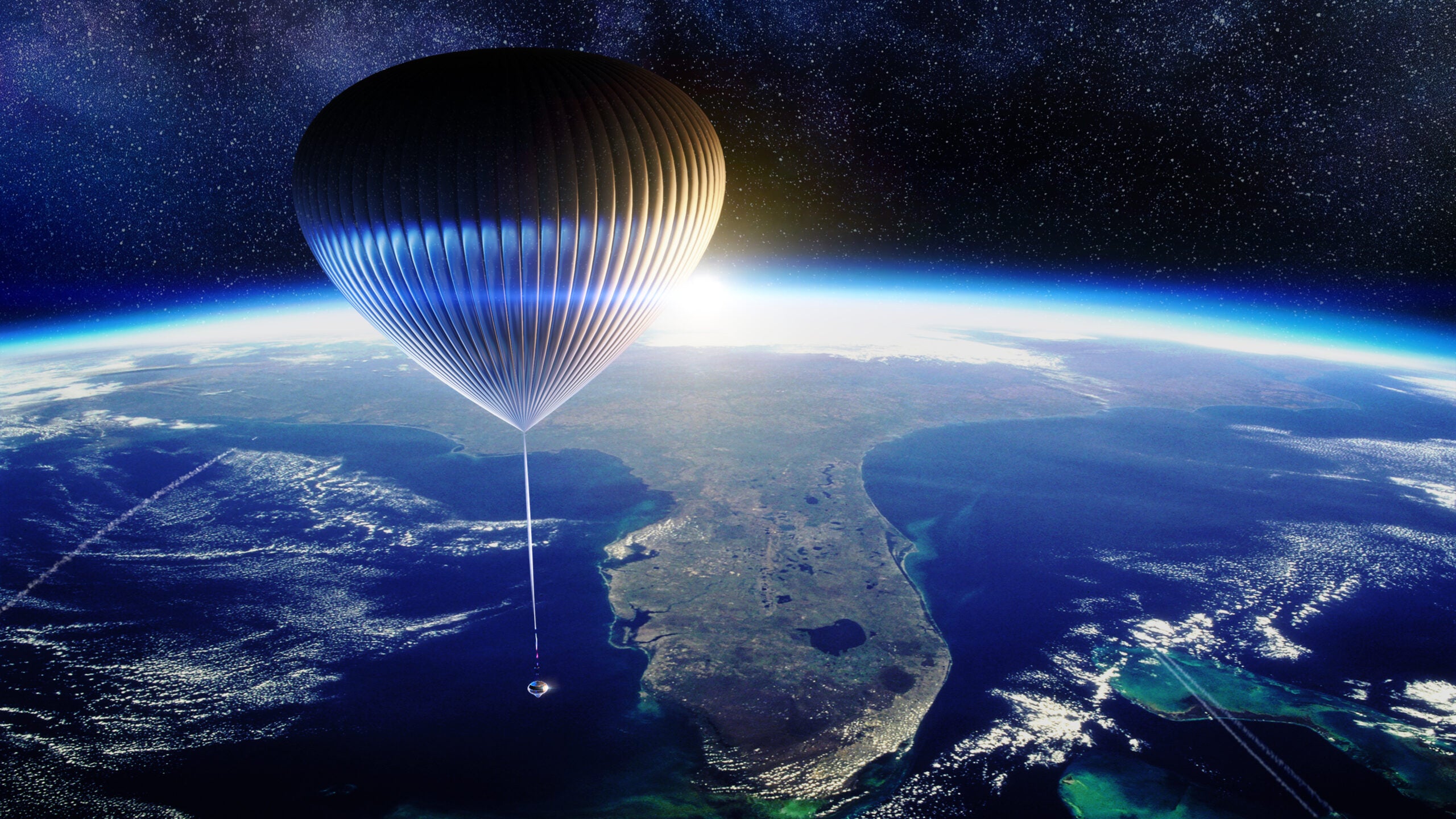 For the world's most seasoned travelers, there comes a time when exploring what earth has to offer is no longer enough to sate your appetite for adventure. Thankfully, Exclusive Resorts has the solution, having recently announced that they are set to be the first travel group in space.
Delivered in partnership with Space Perspective, the experience will see eight lucky Exclusive Resort members travel to the edge of space and back in the Spaceship Neptune balloon. The balloon will launch from NASA's Kennedy Space Center in Florida before sunrise, allowing members to witness the marvels of the stars as they ascend. From their unique vantage point, guests will also be able to watch the mesmerizing sight of the sun rising above the Earth – a sight that few will ever see.
The leisurely six-hour journey takes the balloon and those on-board to the very edge of space, reaching above 99% of Earth's atmosphere to an altitude of 100,000 ft – three times higher than that of a commercial airplane. Guests will be pleased to find that the balloon's interior is a far-cry from that seen on sci-fi films. With plush reclining seating and refreshments bar, the balloon impressively comfortable, promising a relaxed environment.
Launched as part of Exclusive Resorts' Once-in-a-Lifetime Vacations collection, the experience will be exclusively offered out to Club members and promises to be an excursion like no other. Currently, the Club is hoping to charter five trips to space, giving 40 lucky members the opportunity to conquer the final frontier.
Although Exclusive Resorts is renowned for its commitment to bringing its members completely unrivaled travel opportunities, this space travel experience promises to be a cut above the rest. CEO James Henderson has commented: "[Exclusive Resorts] has always sought ways to give Members once-in-a-lifetime opportunities to see and explore the world in transformational, meaningful ways. Our partnership with Space Perspective will offer our Members a unique view of our planet that only a few people have ever had the opportunity to experience".
Founded in 2009, Space Perspective's aim is to widen the scope for exploring space to include regular people – not just astronauts. Founder and co-CEO of Space Perspective, Jane Poynter, has said: "We are thrilled to be giving Exclusive Resorts Members an opportunity to be among the first to view the world in a way very few have done before. I can't wait to hear Members' stories about this unique and life-changing experience of seeing our Earth in space."
Price to be announced in 2021.
thespaceperspective.com, exclusiveresorts.com