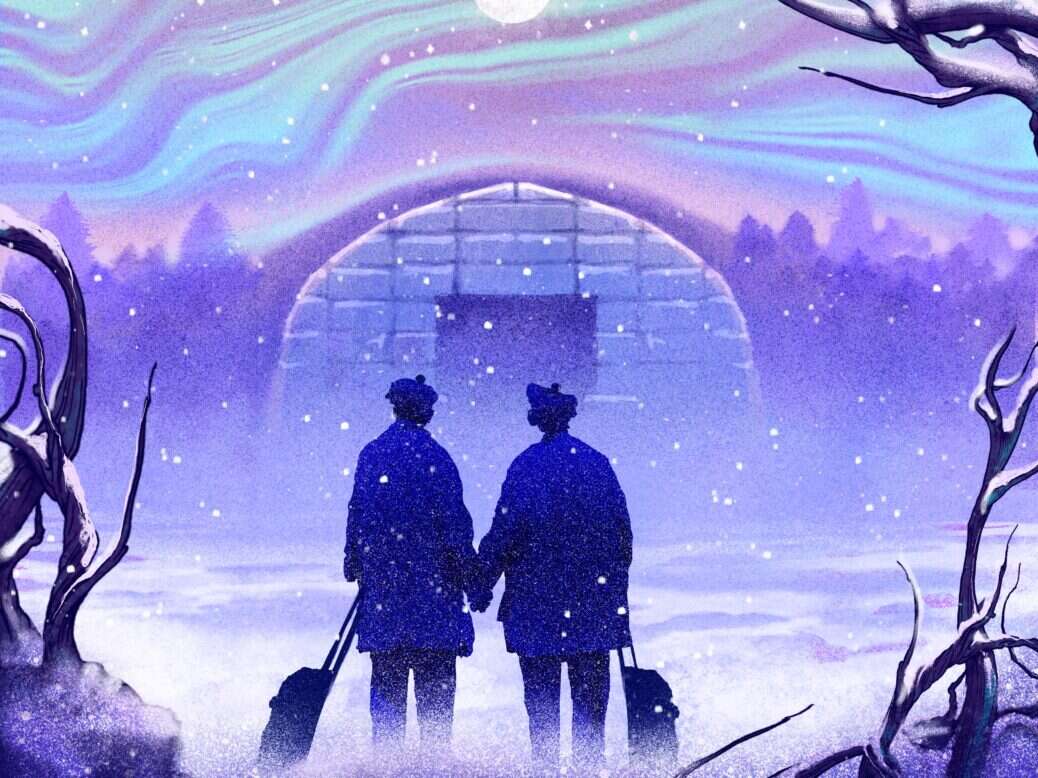 Reincarnated every winter, this evanescent hotel is utterly unmissable. Located in the small village of Jukkasiärvi, Sweden's Icehotel is the world's first and largest hotel built solely out of snow and ice.
Featuring 53 ice rooms that are newly hand-crafted every year, guests can fall asleep to the twinkling of starry ice. Sculptured frozen walls not only accommodate but also fascinate as guests can carve their own creations in a masterclass with the hotel's ice sculptors. The thematic Art Suites epitomize the hotel's artifice as each is individually designed: Immortalized flowers of Midsomer's spring cased within icy walls can be found in some of the quainter Art Suites, whilst reflective clean frost creates a Narnia-esque escape in others.
[See also: See the Northern Lights by Hot Air Balloon]
Similarly fashioned from frost, the ice bar serves chilled drinks in ice-carved glasses and a five-course menu of Scandinavian delicacies. In a glade within the Arctic forests, guests are invited to further indulge in gourmet delights at an ice table. Designed by Anna Öhlund, the translucent table comfortably acclimatizes guests to its natural setting whilst a private chef  serves local cuisine.
In this spirit of nature, guests can go dog sledding, skiing, snowmobiling and river rafting; uncovering the beauty of the boreal forest. If lucky, you might also catch the main attraction of the Arctic, the luminescence of Northern Lights seeping through glassy ice windows.
From $500 per night. Contact info@icehotel.com, +46 980 668 00, icehotel.com
[See also: The 11 Best Restaurants in Stockholm]
This article appears in the 30 Nov 2022 issue of the New Statesman, Winter 2022/23