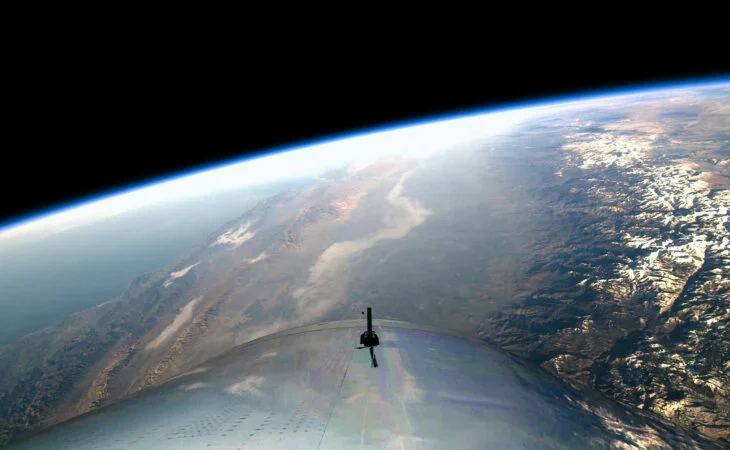 Leading luxury travel network Virtuoso and aerospace travel company Virgin Galactic have announced a strategic partnership to commit a limited number of seats for Virgin Galactic's spaceflight experience to Virtuoso's global client base.
The world's first commercial spaceline, Virgin Galactic joins Virtuoso's portfolio of more than 2,200 luxury travel partners in 100 countries worldwide, rendering the much desired, previously unattainable experience of space travel accessible through Virtuoso's collection of luxury travel ventures.
"Virtuoso is excited to welcome Virgin Galactic back into our partner portfolio and to offer our clients a travel experience like no other," said Virtuoso chairman and CEO Matthew Upchurch.
"As a Future Astronaut myself, I can speak first hand to the curated, high-touch and one-of-a-kind journey Virgin Galactic offers, as well as the community it cultivates. Travel transforms us and pushes us out of our comfort zone. For our advisors who have clients seeking pioneering, transformational travel, a Virgin Galactic spaceflight is the ultimate experience."
Virgin Galactic allows passengers to experience awe-inspiring views of Earth in an elegant flight system that takes off and lands upon a runaway. What's more, Future Astronauts will be able to enjoy access to the flagship membership-based community, in which perks include exclusive events, trips, and activities across the world, ultimately culminating in an all-inclusive astronaut training and hospitality program for the customer and three guests at Virgin Galactic's innovative campus.
"Virtuoso's prominence as the world leader in the luxury experiential travel category makes them the ideal strategic partner to expand our reach in this valuable sector," said Blair Rich, Virgin Galactic's president and chief business officer.
"We are excited to offer this limited quantity of tickets to Virtuoso clients and to connect with those who are searching for meaningful, deeply transformational travel experiences."
Virtuoso travel advisors will have exclusive access to a limited quantity of reservations within Virgin Galactic's first 1,000 seats, in which seats will sell at the standard price of $450,000.