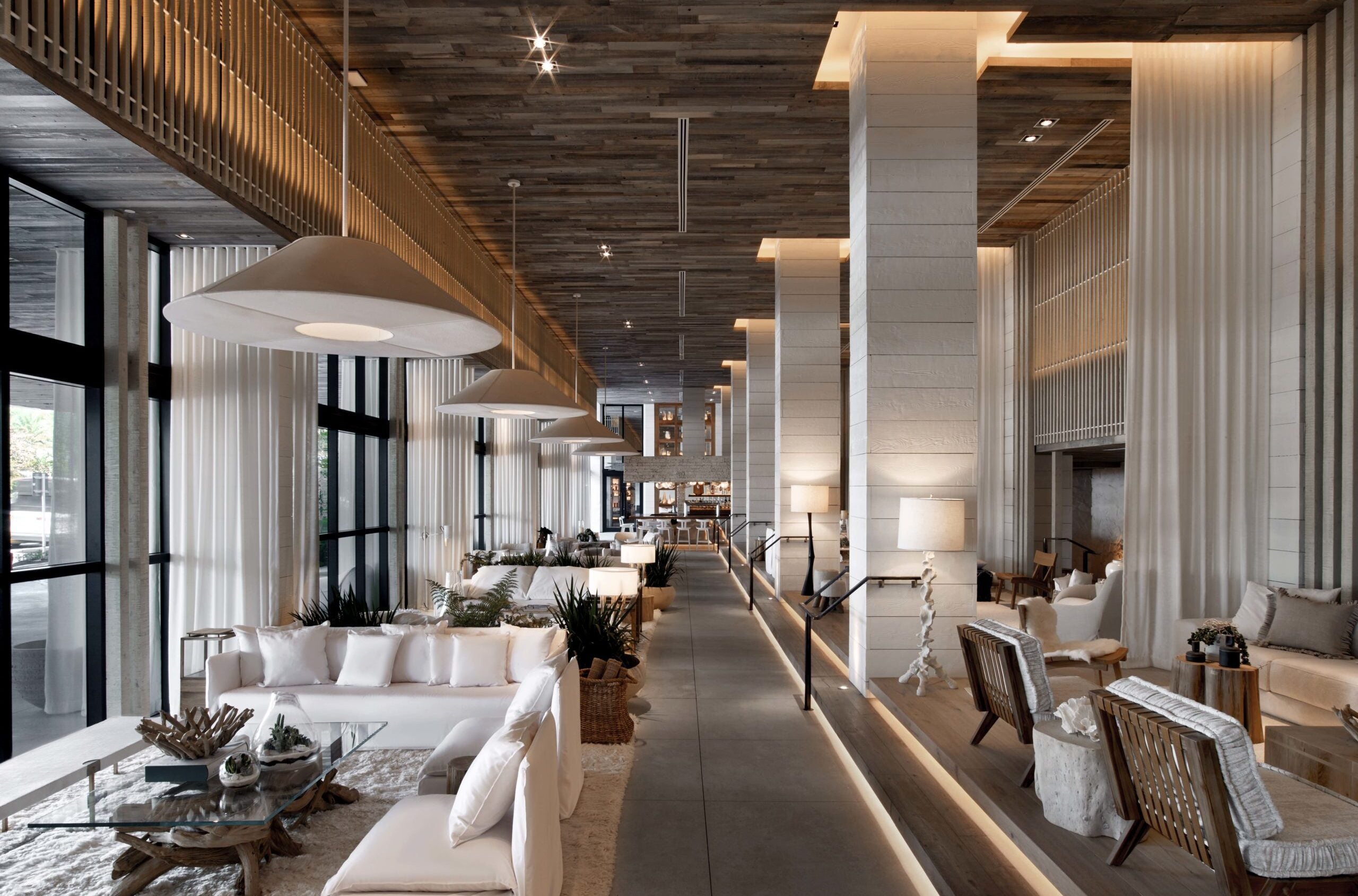 With low-lying lands and rising tides, Miami is on the frontline in the war against climate catastrophe. 1 Hotel South Beach is one establishment that knows its future depends on stopping the worst of global warming and is leading the charge in the eco-luxury sector. The hotel boasts an inspiring 300-foot "Living Wall" containing 11,000 varieties of local plants.
[See also: Top Suites in the World – E-Wow Penthouse Suite, W South Beach]
1 Hotel South Beach goes to great lengths to lower its carbon footprint and has replaced its own paper brochures with an ingenious app. Its functionality goes beyond anything a normal brochure can do, allowing guests to do anything from turn off their air-con to order room service.
All of the hotel's 426 rooms have been designed with nature in mind. Guests will find them clad with rustic tables made from reclaimed wood. They can dine at a variety of healthy-eating restaurants, including the Plnthouse, which as the name suggests serves plant-based cuisine. Habitat is known for its excellent seafood and has a great farm-to-table menu from award-winning chef Thanawat Bates.
Top suite: Sky Penthouse
At 4,207-square-feet, the two-story, nature-inspired Sky Penthouse has four bedrooms, four-and-a-half bathrooms, a living room, dining room, kitchen, pool table and a den. Its main feature, however, is a huge 5,300-square-foot rooftop terrace with sweeping ocean and Miami skyline views as well as several daybeds and sofas for lounging.
Guests also benefit from a range of extra amenities and services. Most notably, guests will be paired with a Personal Guru, who acts a concierge/butler hybrid who takes care of their well-being and can arrange VIP access during their stay. A personal chef will also be on-hand to customize a unique menu to your exact tastes.