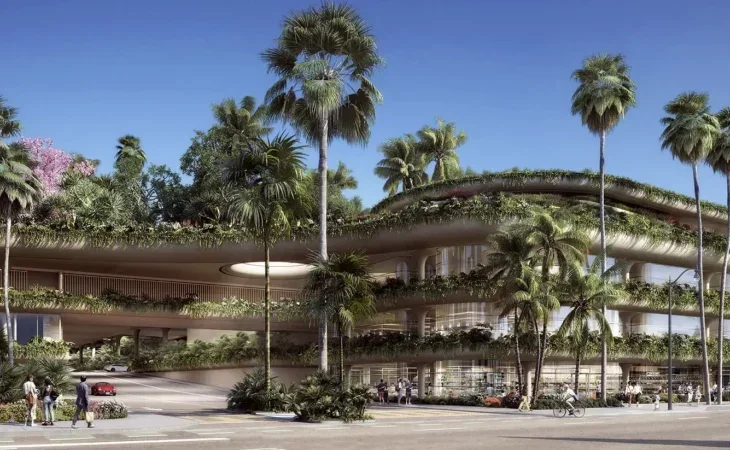 This article contains affiliate links. See our Privacy Policy for more information.
International hotel group Aman Resorts, Hotels and Residences is adding to its impressive portfolio with the upcoming opening of Aman Beverly Hills, slated to launch in 2026.
Featuring both an Aman hotel and a cluster of exclusive branded residences, as well as an Aman Club, Aman Beverly Hills will be housed within eight acres of lush botanical gardens. These gardens, which feature carefully selected native plant species, will make up part of the One Beverly Hills development – a hotly anticipated project centered on becoming an urban green space.
Located on the intersection of Wilshire and Santa Monica Boulevards, the development will be less than a mile away from the iconic Rodeo Drive, putting Aman guests in one of the best locations in Los Angeles.
Details on the latest Aman destination remain sparse for now, but it is safe to assume that Aman Beverly Hills will offer the group's signature levels of unsurpassed luxury, with a focus on calming minimal design and authentic wellness experiences.
[See also: Introducing Project Sama: The First Aman Superyacht]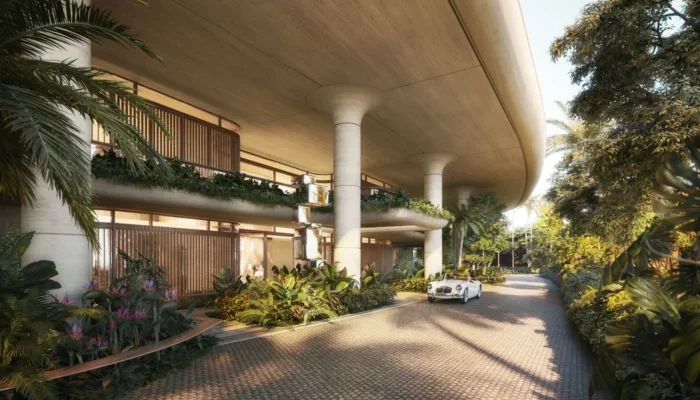 Renderings show a cool palette with four levels of verdant greenery and plenty of outdoor space, with glass walls inviting the surrounding landscape in. Digital artwork also shows an impressive lobby space, framed by domineering curved columns.
The property will join Aman's portfolio of 34 resorts across 20 countries and will mark the latest in the group's bid to expand its urban hotel offering. Ahead of Aman Beverly Hill's 2026 launch, the brand is also set to see the opening of Aman New York later this summer, Aman Residences in Tokyo and Aman Nai Lert Bangkok next year, and Aman Miami Beach in 2024.
"The announcement of Aman Beverly Hills further demonstrates our commitment to [our urban development] strategy and long-term vision," says Aman chairman and CEO, Vlad Doronin. "Staying true to our DNA and the revered Aman lifestyle, Aman Beverly Hills, nestled in its expansive botanical gardens, captures the legacy and heritage of Aman while connecting our guests with fascinating urban environments.
"We look forward to delivering another world-class destination on our continued mission to curate hotels and residences of architectural distinction in exceptional locations, with our unparalleled service and experiences."
[See also: The Most Exciting Hotel Openings of 2022]