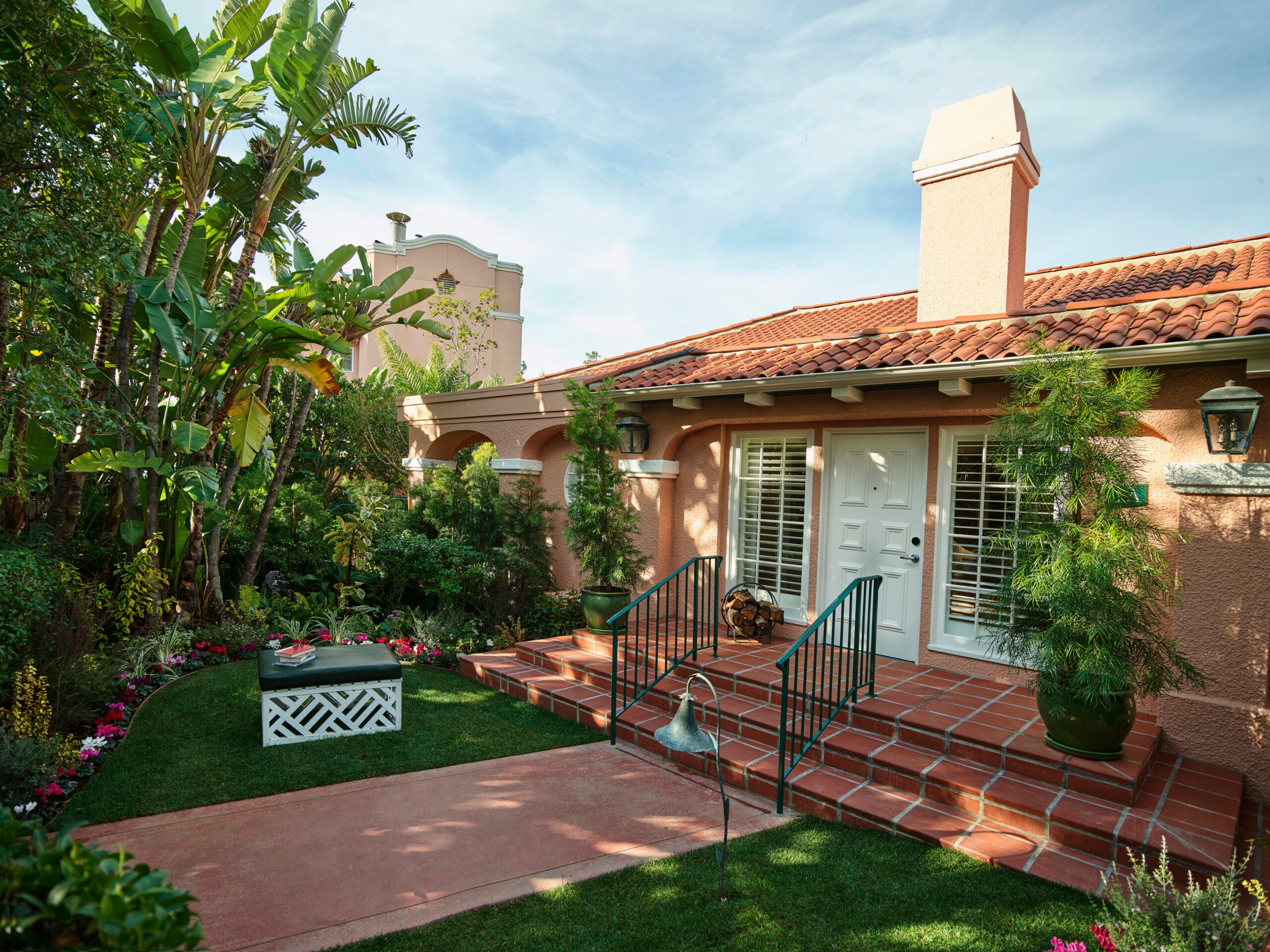 In an effort to give guests the unique opportunity to emulate the establishment's most famous visitor, Beverly Hills Hotel has unveiled an all-new Live Like Marilyn experience. Inspired by Marilyn Monroe's long-running history with the hotel, this exclusive package invites you to stay in one of the legendary bungalows that the Hollywood superstar called home for a time.
With expertly selected treats and services that would delight even the most elite of Hollywood royalty, 'Live Like Marilyn' is a completely one-of-a-kind experience. Guests can enjoy a dinner for two with a menu inspired by Marilyn's own favorite dishes and indulge in a 'Some Like It Hot' themed bubble bath, complete with Ceara pure Atlantic sea salt and sweet orange and grapefruit oils.
The themed extras don't stop here, with a welcome bottle of Champagne to be enjoyed on arrival and a Chanel N°5 perfume gift both included in the exclusive package. Guests who opt for Bungalow 1, which is hailed as Marilyn's personal favorite, can even capture their own Marilyn moment by recreating the iconic bench photo taken outside her rooms.
Guests who choose to experience the Live Like Marilyn package from the Beverly Hills Hotel's stunning Garden Suite can make use of the 12-acres of tropical gardens that surround their rooms, which are perfect for soaking up the glorious Californian sun. Favorited by members of the Hollywood elite seeking much-needed privacy, the Garden Suite makes for an idyllic retreat.
Of course, the world-famous bungalows are laced with more history than just Marilyn Monroe's extended stays. Frequented by a host of Hollywood royalty, including Lauren Bacall and Howard Hughes, the Beverly Hills Hotel has become synonymous with old-school glamour and opulence.
With a recent renovation intended to replicate the stars' personal tastes, the iconic bungalows still retain the hotel's coveted residential feel. The updated décor is playful yet sophisticated, capturing the much-loved essence of Marilyn Monroe. The unashamedly feminine pink hues of Bungalow 1 are complimented by the extravagant gold-leaf ceiling, whilst state-of-the-art mod-cons ensure that the 1950s glamour blends seamlessly with 21st-century convenience.
From $9,200 for Bungalow 1A and $2,600 for Garden suites per night.