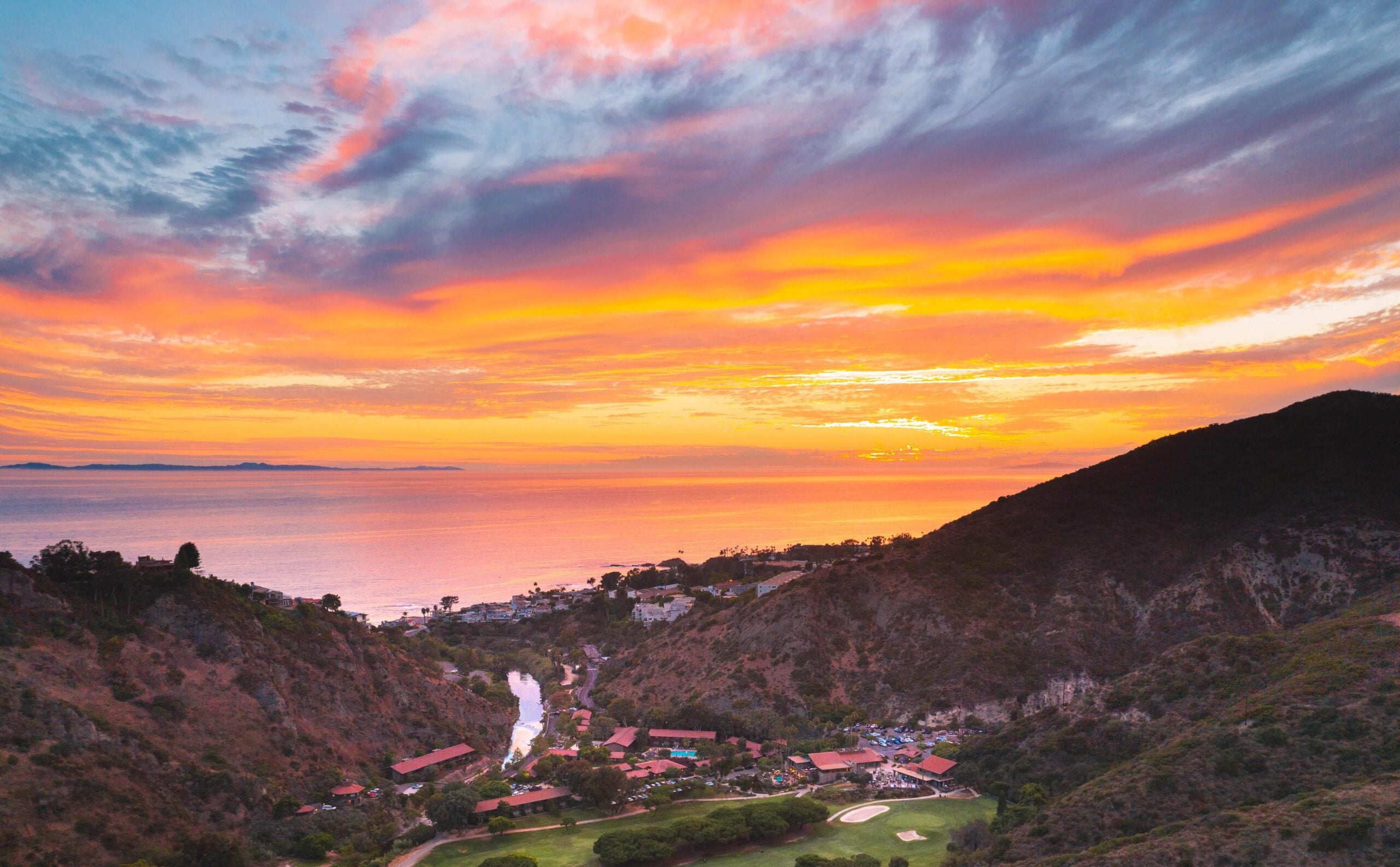 Preferred Hotel Group is aiming to supercharge ecotourism with the launch of a new sustainable luxury hotel portfolio called Beyond Green. The new collection will only include hotels, resorts and lodges that go above and beyond in their efforts to protect the environment.
The new collection debuts with 24 founding members that have passed a rigorous vetting process that includes what Preferred Hotels describes as the three key pillars of sustainable tourism: environmentally friendly practices that go beyond the basics; protection of natural and cultural heritage; and contributing to the social and economic wellbeing of local communities.
Global sustainability expert Costas Christ -the founder of Beyond Green Travel which was acquired by Preferred Hotels earlier this year – developed criteria that ensure every resort is truly committed to environmental protection, preserving cultural heritage and improving the lives of local communities.
"While there may be a tendency to think of sustainability as just the latest travel buzzword, its roots are long and deep. What we are witnessing is an evolution of travel, not a passing trend," said Christ. "Beyond Green is about reconnecting with our common humanity and understanding that the diversity of our cultures and different ways of life are what create the rich fabric that makes travel so enjoyable and fascinating. In that same context, nature brings inspiration and renewal to our lives. Sustainable tourism is not about giving something up, it is about gaining something more – a great vacation that it is also a force for good."
[See also: The Best Wellness Retreats in the US]
To be deemed a sustainable luxury hotel, it must meet (or set achievable goals to meet) 54 indicators that align with global sustainable tourism standards and the United Nations Sustainable Development Goals. This includes requirements such as working to remove all single use plastics from the hotel and reduce its carbon emissions. Beyond Green inspectors will return to reassess a property every 24 months to ensure they are moving towards these targets.
The 24 founding members are located across 15 countries including Kenya, Mongolia, Belize and the US. Lindsey Ueberroth, CEO of Preferred Hotels, said: "We are humbled by the opportunity to partner with so many inspiring leaders in sustainable tourism to launch our newest brand, Beyond Green, that was built with purpose, gratitude, and respect for nature, communities, and culture."
[See also: The Ultra-Eco Svart Hotel to Open in Norway in 2022]
Beyond Green Founding Members
&Beyond Bateleur Camp (Masai Mara National Reserve, Kenya)
&Beyond Mnemba Island (Zanzibar, Tanzania)
&Beyond Sossusvlei Desert Lodge (Namib Desert, Namibia)
Aristi Mountain Resort (Zagori, Greece)
Ashford Castle (Co. Mayo, Ireland)
Bentwood Inn (Jackson Hole, Wyoming, USA)
Blancaneaux Lodge (Mountain Pine Ridge, Belize)
Borgo Pignano (Tuscany, Italy)
Bushmans Kloof (Western Cape, South Africa)
Cavallo Point (Sausalito, California, USA)
InterContinental Bora Bora Resort & Thalasso Spa (Bora Bora, French Polynesia)
Islas Secas (Gulf of Chiriquí, Panama)
Post Ranch Inn (Big Sur, California, USA)
Ted Turner Reserves Vermejo (Raton, New Mexico, USA)
The Brando (Tetiaroa, French Polynesia)
The Ranch at Laguna Beach (Laguna Beach, California, USA) 
Three Camel Lodge (Gobi, Mongolia)
Turtle Inn (Placencia, Belize)
Wilderness Safaris Bisate Lodge (Volcanoes National Park, Rwanda)
Wilderness Safaris DumaTau Camp (Linyanti Wildlife Reserve, Botswana)
Wilderness Safaris Hoanib Skeleton Coast Camp (Kaokoveld, Namibia)
Wilderness Safaris Linkwasha Camp (Hwange National Park, Zimbabwe)
Wilderness Safaris Mombo Camp (Okavango Delta, Botswana)
Xigera Safari Lodge (Okavango Delta, Botswana)