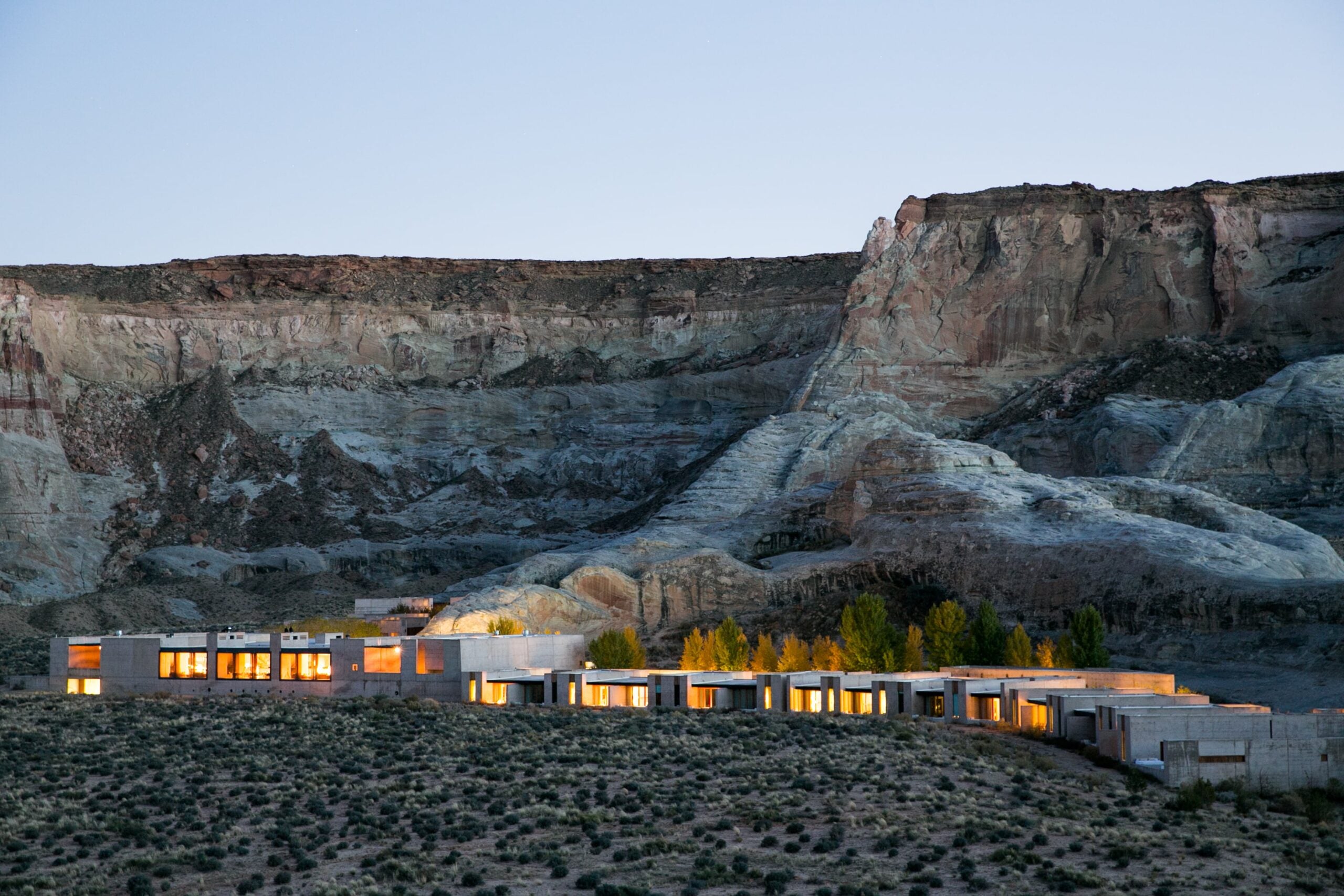 As health, both physical and mental, continues to be more and more of a priority, hotels are adapting their offering to cater to the modern traveler. However, while you'll find a well-equipped gym and a relaxing spa at virtually all luxury properties, some destinations go above and beyond in their offering, with fully dedicated wellness retreats.
We all achieve wellbeing differently — for some it's a gentle massage by the pool, others an invigorating BootCamp-style regime —and each of the destinations in this list offer a different approach, without any one-size-fits-all tactics. From Japanese-inspired remedies in the Hamptons to technology-free retreats in Malibu, we've covered it all.
Our round-up of the best luxury wellness retreats in the US will allow you to prioritize your physical, mental and spiritual health, without having to leave your home turf.
[See also: The Best Urban Spas for 2023]
Shou Sugi Ban House, The Hamptons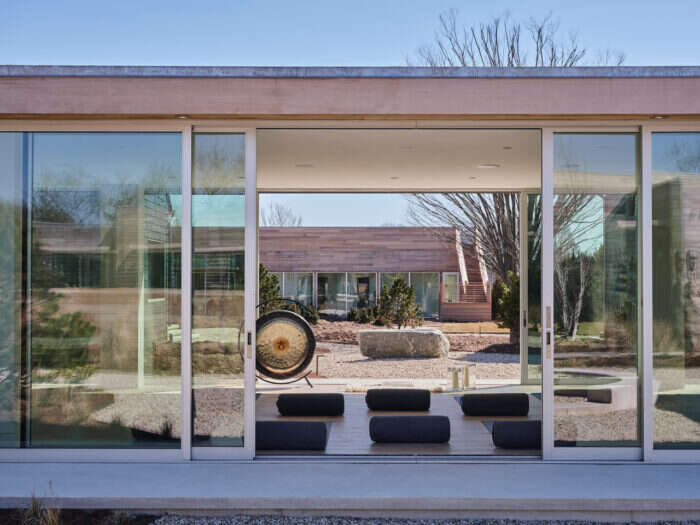 Shou Sugi Ban House is a boutique spa and wellness retreat offering a program guided by the belief that each person walks a unique path to wellness. The varied treatments on offer at this idyllic Japanese-inspired retreat include hydrotherapy, immersive wellness baths and botanically active facials, all of which are designed to induce harmony between body and mind. Your experience will be crafted in collaboration with the skilled staff, ensuring a program that suits your unique needs.
Named for the ancient Japanese meditative process of preserving wood via charring, Shou Sugi Ban House follows a holistic approach to wellness, taking heavy influence from the natural world — in particular, the nearby ocean and local pine forests. Although spa treatments can be booked for a day visit, the stunningly stylish accommodation will undoubtedly be enough to entice you to book an extended stay.
Sugi Ban House also focuses on the nutritional element of wellbeing, following a sustainable approach to culinary philosophy. The retreat promotes a balanced diet that is rich in leafy greens and plant protein, with a menu created in collaboration with Mads Refslund — the founder of Copenhagen's famed restaurant, Noma.
Amangiri, Utah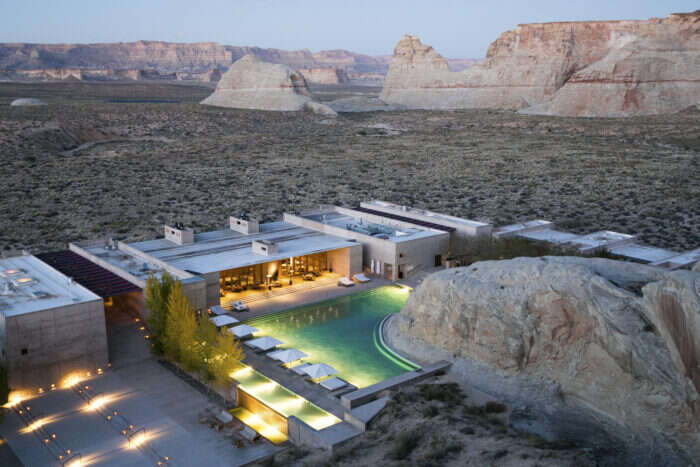 Set amongst the dramatic scenery of southern Utah, Amangiri provides unrivaled luxury in one of America's most stunning health spa destinations. Offering a bespoke itinerary of immersive wellness and cultural activities, and privileged access to local national parks, Amangiri guests are unlikely to leave the same person as who they arrived as.
The retreat's spa is set across an expansive 25,000 sq ft, with a host of signature Aman treatments on offer. Amangiri's approach to wellbeing is inspired by the holistic healing treatments of the Navajo people, which draws on the four elements of earth, wind, fire and water. When focused on simultaneously, these elements seek to unify the mind and body, creating a state of harmony with the world around us. Guests can also enjoy a range of physical activities, including yoga on the rocks, hiking and horseback riding.
Amangiri offers a range of subtly stylish accommodations, including 10 elegant tented pavilions that blend seamlessly into the surrounding landscape. Each pavilion provides ample space and privacy, with outdoor terraces featuring a private plunge pool and fire pit, allowing you to gaze upon the wide Utah skies in peace.
[See also: The Most Iconic Spas of the 21st Century]
Cal-a-Vie Health Spa, California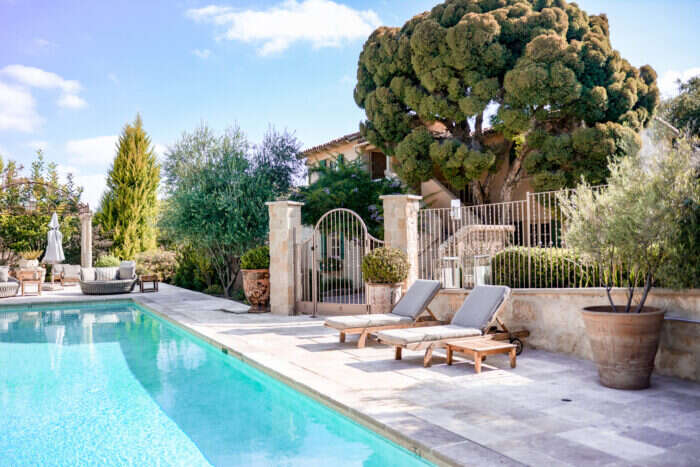 With a star-studded list of previous guests, Cal-a-Vie has gained a reputation for being the best of the best when it comes to health spas. Nestled amongst fields of lavender and grapevines, Cal-a-Vie Health Spa oozes Provençal charm, instantly transporting guests to idyllic European settings.
Start your day with a morning hike under the rising Californian sun, before enjoying a custom-made itinerary of treatments and activities, including yoga, golf, cooking classes and massages. Offering a range of programs focused on fitness, beauty and nutrition, every package is tailored to suit each guest's individual needs and targets, with the choice between three-, four- and seven-day retreats
Unlike some wellness retreats in the US that focus on restriction rather than indulgence, Cal-a-Vie Health Spa offers guests wine-tasting experiences featuring the estate's home-grown specialist bottles. The culinary offering at Cal-a-Vie also promises to be an experience in itself. Executive chef Christopher House delivers a menu of healthy yet gastronomically exciting dishes, all taking inspiration from French cuisine.
[See also: The Most Beautiful Wineries in California]
Sensei Lanai, A Four Seasons Resort, Hawaii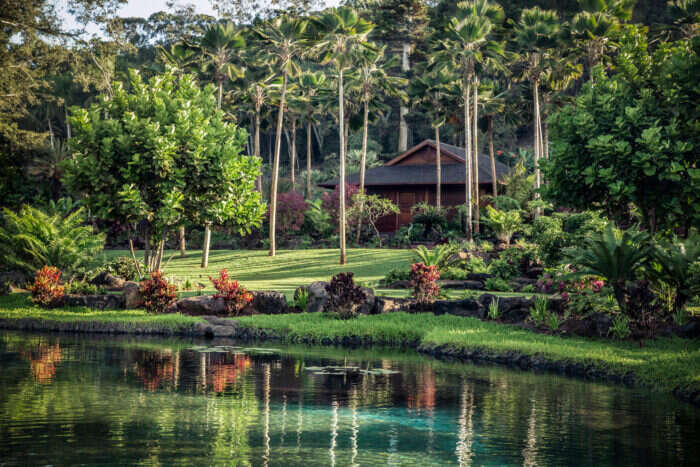 Situated on the Hawaiian island of Lanai, Sensei Lanai, A Four Seasons Resort, is undoubtedly one of the most secluded luxury wellness retreats in the US. Using an evidence-based approach to wellbeing, this Four Seasons resort adopts a Sensei Way philosophy that focuses on three practices — move, nourish and rest.
Upon booking, each guest will receive a pre-arrival questionnaire in order to understand your specific needs. When you arrive at the resort, your dedicated Sensei Guide will consult with you to create your individual itinerary for the duration of your stay, including a range of fitness activities and spa treatments, such as yoga, golf, massages and facials, with each guided by a highly-skilled practitioner/instructor.
Designed by award-winning architects, Sensei Lanai provides a tranquil and luxury environment set amidst the rolling hills and tropical foliage of the Hawaiian countryside. Those wanting to fully immerse themselves in island life can opt to take hikes through the stunning scenery surrounding the resort, as well as travel to the picturesque local beaches.
Golden Door, California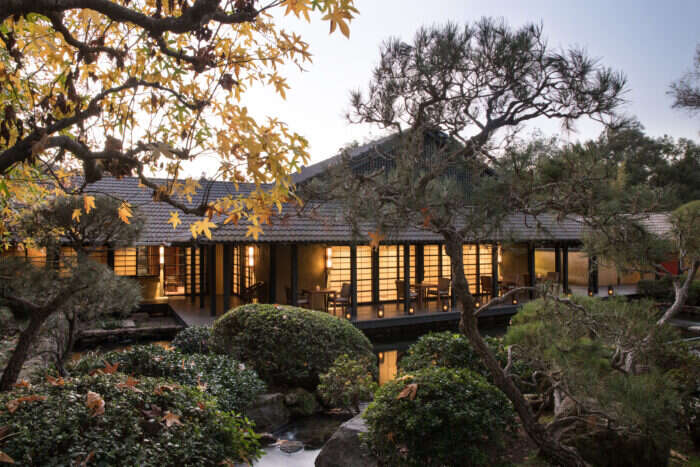 Routinely named as one of the best spa and wellness retreats in the world, Golden Door promises a complete transformation of mind, body and spirit. With just 40 single occupancy rooms, the retreat boasts a 1:4 guest-to-staff ratio guaranteeing an unrivaled level of care and attention throughout your stay.
Each all-inclusive seven-day retreat features a tailor-made itinerary, including a personalized fitness program, custom meal plans and a range of spa treatments, all designed to fit your specific objectives and requirements. When you're not enjoying your daily in-room massage, make use of Golden Door's expansive 600-acre grounds, which include native hills, Japanese gardens and citrus groves.
Golden Door is an industry leader in bio-intensive farming, ensuring that each dish within your personalized meal plan features fresh, local and nutritious ingredients. As part of this focus on garden-to-table dining, Golden Door also offers educational activities, including bee tours, cookery classes and butterfly walks, encouraging guests to immerse themselves in their natural surroundings.
Be sure to pack lightly, as Golden Door provides shorts, t-shirts, robes, robes, sandals and a traditional Kimono for all wellness retreat guests, all of which are laundered daily.
[See also: The Most Anticipated Hotel Openings of 2023]
Lake Austin Spa Resort, Texas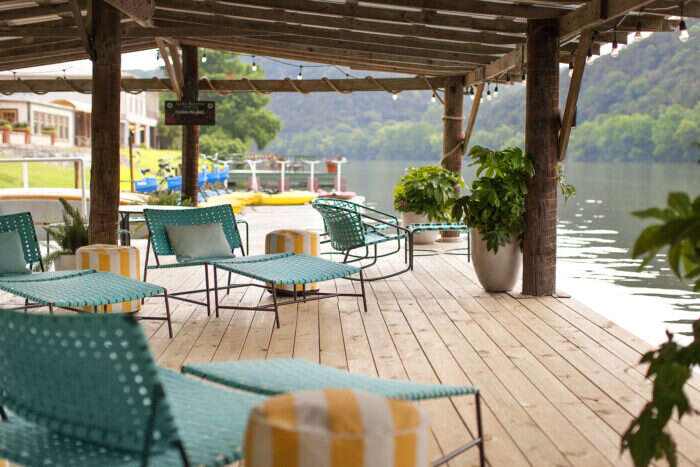 As a secluded lakeside retreat, Lake Austin Spa Resort's approach to wellbeing focuses on the restorative impact of water. With arrival via a scenic 30-minute water taxi ride, guests are immediately transported from the hustle and bustle of normal life to a tranquil oasis, with luxurious yet cozy accommodations.
Customizable packages invite guests to tailor their stay to suit their wants and needs — be it a high-intensity vacation full of workouts, or a chance to completely unwind. Lake Austin Spa Resort offers world-class spa facilities occupying over 25,000 sq ft, with a wide range of modern and traditional therapeutic treatments on offer. Taking inspiration from its waterside setting, The LakeHouse Spa also offers a variety of specialist aquatic treatments, including immersive water-based massages.
More active guests will be delighted to embark on Lake Austin Spa Resort's huge range of exhilarating lake-based activities, including paddleboarding, wakeboarding and tubing, all of which embody the resort's belief that spending time in and around water is essential to achieving elevated health and happiness.
The Ranch Malibu, California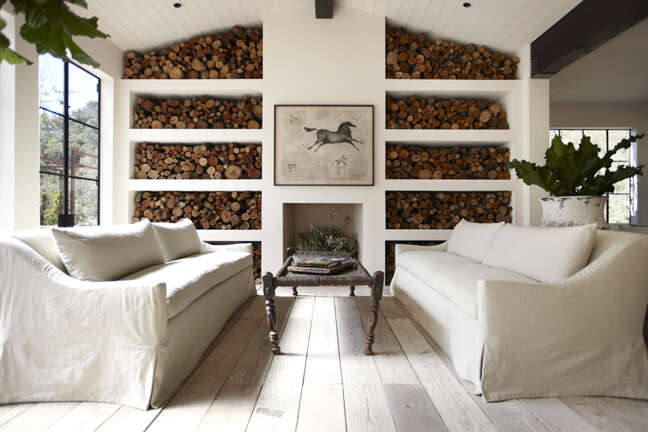 At The Ranch Malibu, your transformation journey starts 30 days prior to arrival with a series of suggested assignments intended to prepare each guest for their retreat. With a results-driven ethos, guests at The Ranch can expect a no-options wellness program designed to help individuals meet their specific goals, be it healthy weight loss or improving general wellbeing.
Whilst The Ranch Malibu may not offer the laidback vacation that some people seek, it does offer guests the chance to completely disconnect from normal life in a way that other luxury wellness retreats cannot. Following the belief that health is the ultimate luxury, guests are guided on a journey of discovery that allows them to make meaningful changes to their lifestyle that lasts far beyond their stay.
After a busy day filled with immersive activities such as mountain hiking, restorative yoga classes and circuit training, guests can head back to their tastefully decorated private rooms for a night of restful sleep. With no televisions or cell service and limited WiFi, a seven-day program at The Ranch promises complete detoxification and rejuvenation.
[See also: The Best Spa Retreats in the UK]
Castle Hot Springs, Arizona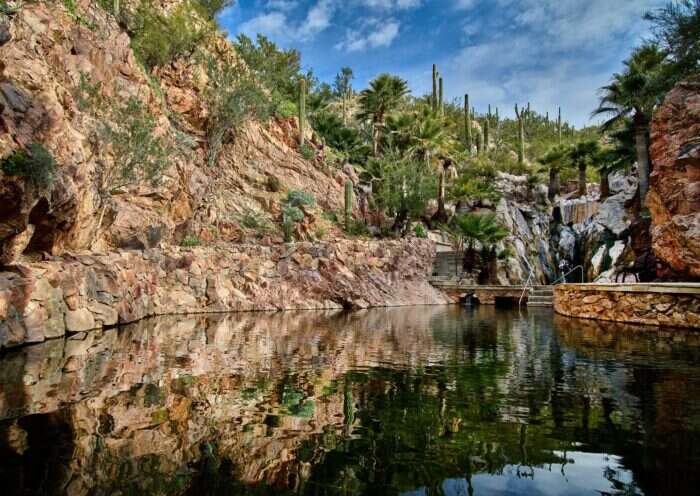 Tucked away in the remote Arizona desert, Castle Hot Springs is a lush oasis for those hoping to switch-off and relax. Luxurious accommodation combined with a whole host of immersive activities and treatments promises to leave you feeling rejuvenated and replenished.
Castle Hot Springs guests have the luxury of filling their day however they please, whether they want to engage in demanding physical exercises, lounge by the pool or learn more about the surrounding area and its history. Alternatively, those looking for a more structured itinerary may opt for the Refresh, Reset, Rejuvenate Wellness Retreat. This all-inclusive program encourages participants to recharge via a combination of movement, conversation and action-orientated experiences.
Of course, the exclusive hot springs are the shining star of this luxury wellness resort, with guests enjoying the unique opportunity to take a dip in the natural rock pools that have lent their healing properties to travelers for centuries. The resort itself is built around the pools, with their warmth being used to heat the main swimming pool, and their waters directly pumped to the private in-room soak tubs.