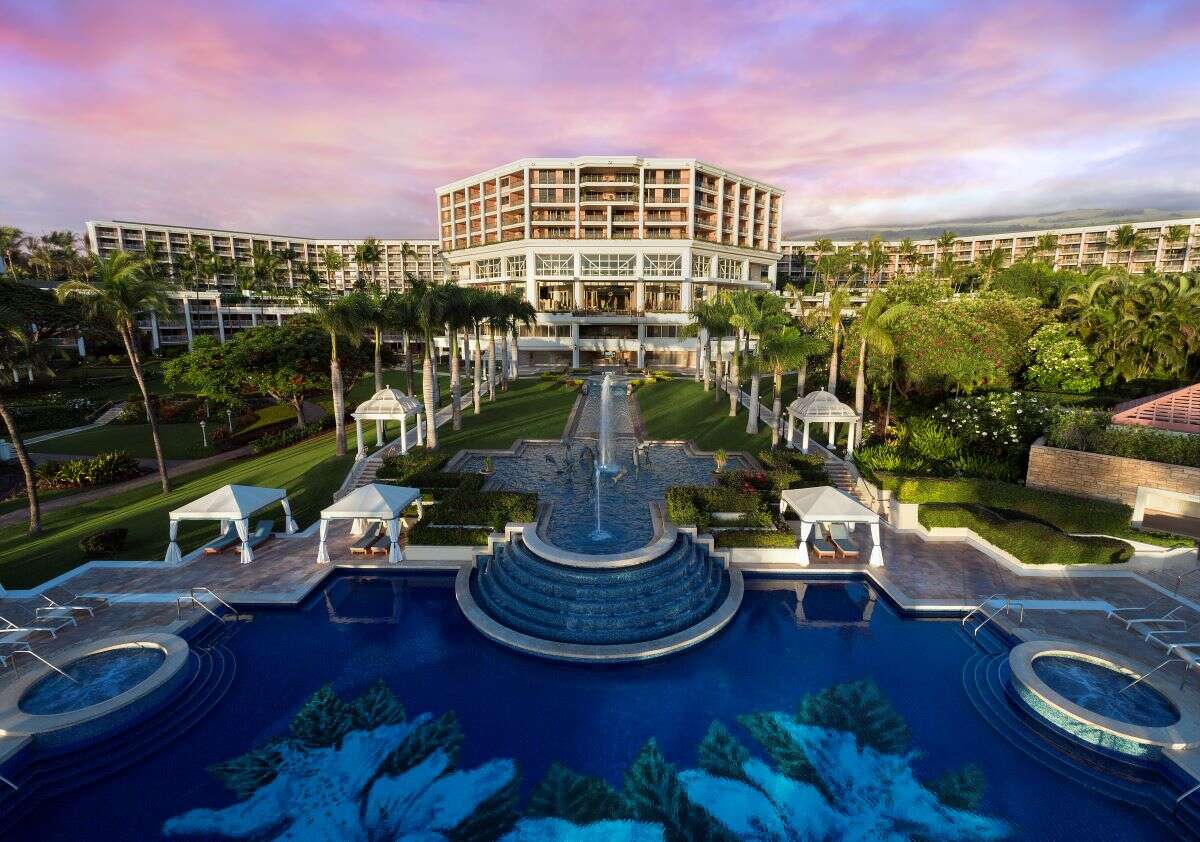 The Grand Wailea, A Waldorf Astoria Resort – one of Maui's most luxurious retreats – is welcoming renowned restauranteur and chef Ludo Lefebvre this April for the latest installment of its Culinary & Cocktail Collaborations pop-up series.
The French chef, who is well versed in cooking in Michelin-starred kitchens, will take up residence at the iconic beachside resort from April 13 – 19 to deliver up a world-class gastronomic experience for the hotel's guests. However, creating culinary delights for the resort's visitors isn't the sole objective of the seven-day pop-up, with Grand Wailea and Lefebvre using the partnership as a vehicle to help those in need by donating all of the funds raised to the Maui Food Bank. 
In a bid to further support the local community, Lefebvre has been visiting surrounding farms and ranches to source the freshest local ingredients to create his delectable menu. Lefebvre is keen to "bring a positive impact to the island" through the partnership, adding: "Hawaii definitely holds a special place in my heart. The landscape, the people, the food, the culture are all so rich in tradition. Having the opportunity to partner with Grand Wailea and local farms to put together some special menu items is truly a privilege."
After a year that has seen many of the world's finest restaurants and resorts in lockdown, Lefebrve is excited about getting into the kitchen as well as soaking up some sunshine on Maui's stunning southwestern coast: "I am looking forward to spending some time in paradise after the year we have all had. I know I will leave refreshed and feeling renewed breathing in the Hawaii aloha," he said.
[See also: Quinta do Lago Launches New Farm to Fork Initiative]
For those unable to make it to Hawaii's tropical shores, the renowned chef will be leading a virtual omelet-making class – available on both Facebook Live and Instagram Live – teaching viewers all over the world how to make his famous French egg dish against the beautiful backdrop of Grand Wailea. 
Chef Lefebvre's upcoming week-long pop-up at the five-star Maui resort follows on from its successful collaboration with celebrity chef Tanya Holland of Oakland's Brown Sugar Kitchen in February. May's Culinary & Cocktail Collaborations event will see Grand Wailea host a mixology pop-up with legendary New York cocktail bar, Employees Only.