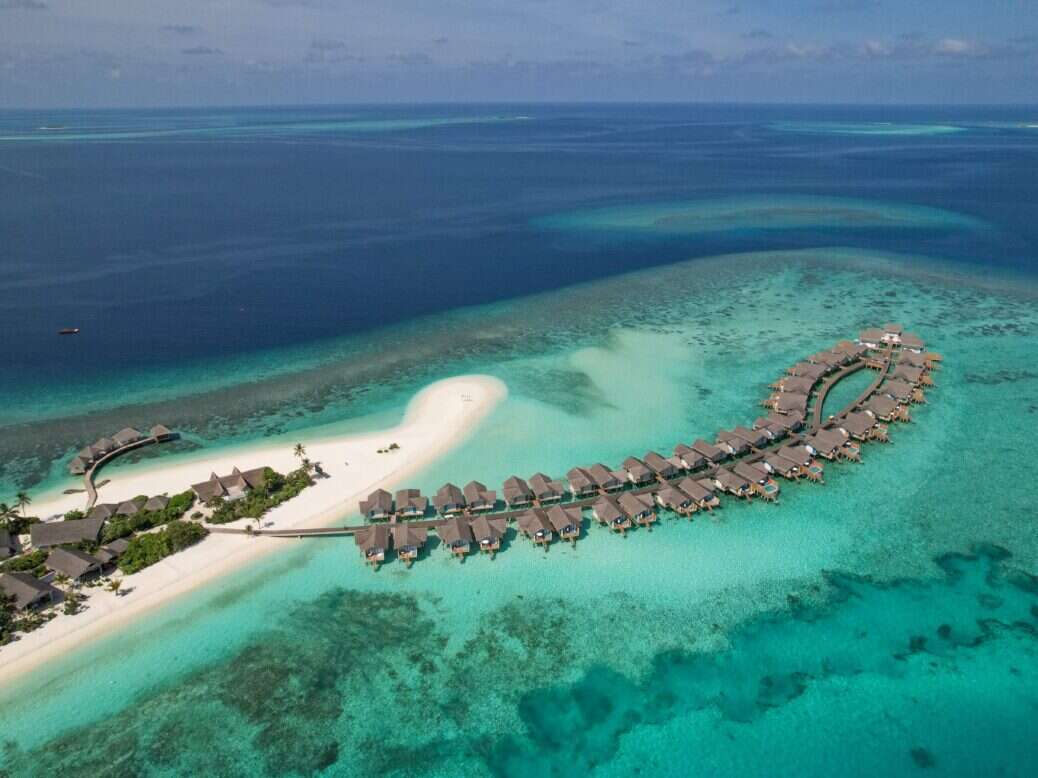 Picture palm-fringed, white-sand beaches gently lapped by crystal-clear waves. If that is the Maldivian dream, then Cora Cora Maldives is a dream come true and so much more. It's Freedom Time!
Located in the pristine Raa Atoll, Cora Cora Maldives has 100 luxurious villas and suites, 55 of which are over-water. From the bespoke Beach Villas to the serene Two-Bedroom Lagoon Pool Villa with a slide, every accommodation has been expertly designed to emulate the relaxed Maldivian lifestyle with a family-fun Cora Cora twist.
Cora Cora Maldives' revolutionary freedom ethos, It's Freedom Time, can be felt across the island encouraging guests to embrace personal freedom. This philosophy is particularly strong in the Premium All-Inclusive Gourmet Meal Plan present in each of the four restaurants and two bars, giving guests the freedom to eat what they want.
[See also: Luxury Hotel Collections Championing Responsible Travel]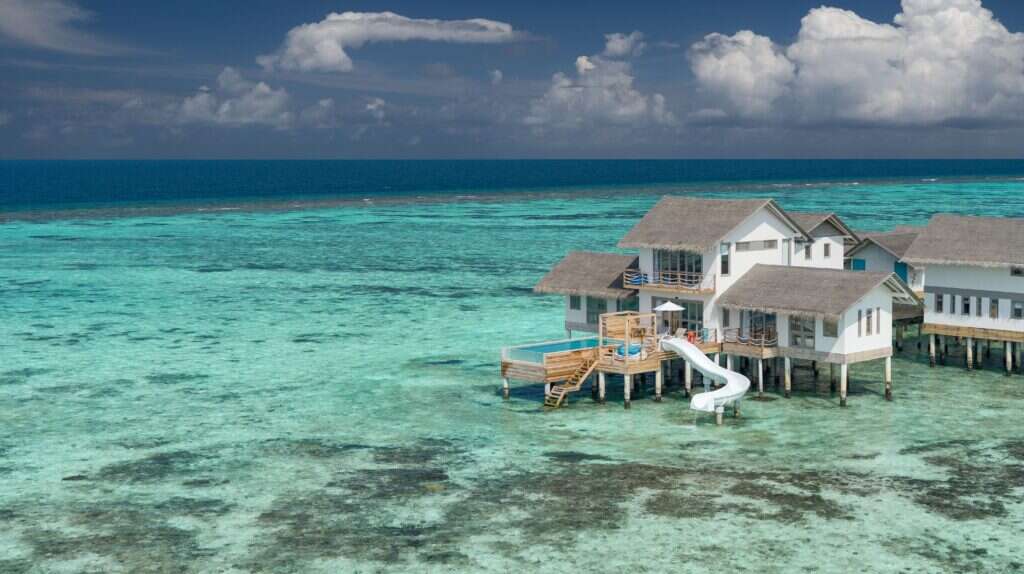 Perfectly combining authentic Maldivian recipes with contemporary dishes, Cora Cora Maldives offers a plethora of delicious delicacies and caters to all dietary requirements. The five-star resort has a wonderfully wide selection of vegan dishes meaning every guest has a large choice of dishes, regardless of dietary preference. In the spirit of feeling free, there are no restrictions on dining and there is an extensive beverage list full of refreshing cocktails, premium spirits, champagne and sommelier-selected wine.
Each restaurant and bar offers a unique and delicious experience for guests to enjoy. The Italian Acquapazza offers a delightful range of fresh pasta and pizza cooked in a wood oven brought over from the pizza capital of the world – Italy.
At MYCOFFEE, guests can revel in refreshing smoothies and ice cream, and participate in coffee-roasting sessions to explore exquisite flavor profiles. The sizzling energy of an Asian street market fills the atmosphere at Ginger Moon where the all-female culinary team creates platters and bowls of vibrant vegetables and tender meats. The delectable flavors of the ancient Spice Route can be enjoyed at the indoor-outdoor Tazäa including authentic Maldivian curries, while Teien has an elegant array of sushi – the perfect dish to enjoy while watching the sunset.
[See also: Jean-Michel Gathy on Designing the World's Most Iconic Hotels]
The epitome of island luxury, Cora Cora Maldives is surrounded by the glistening waters of the pristine Raa Atoll. Only accessible by seaplane, Cora Cora Maldives is unrivaled in its dedication to freedom, wellbeing and celebration of Maldivian culture.
The luxurious resort is committed to sharing the fascinating history of the region and is the very first resort to have a licensed museum which was officially inaugurated on International Museum Day 2022. The Dutch Onion Museum and Outdoor Heritage Site is home to over 400 local artifacts, two 12th-century temple tanks, and a 120-year-old Maldivian home showing what life was like for locals in the 1900s.
With luscious vegetation, Cora Cora Maldives recognizes the sheer natural beauty of its surroundings and prioritizes its protection and conservation. At every turn, the luxurious resort considers how it can become more sustainable. From the Stargazing Tower made entirely from sustainable materials to donating 30,000 MVR ($2,000) to the Atoll Marine Centre, and the Cora Cora team rescuing and later adopting a turtle named Cora who is unable to survive in the wild, Cora Cora Maldives is a pioneer in Maldivian eco-tourism.
[See also: The Luxury Hotels and Resorts Going Green]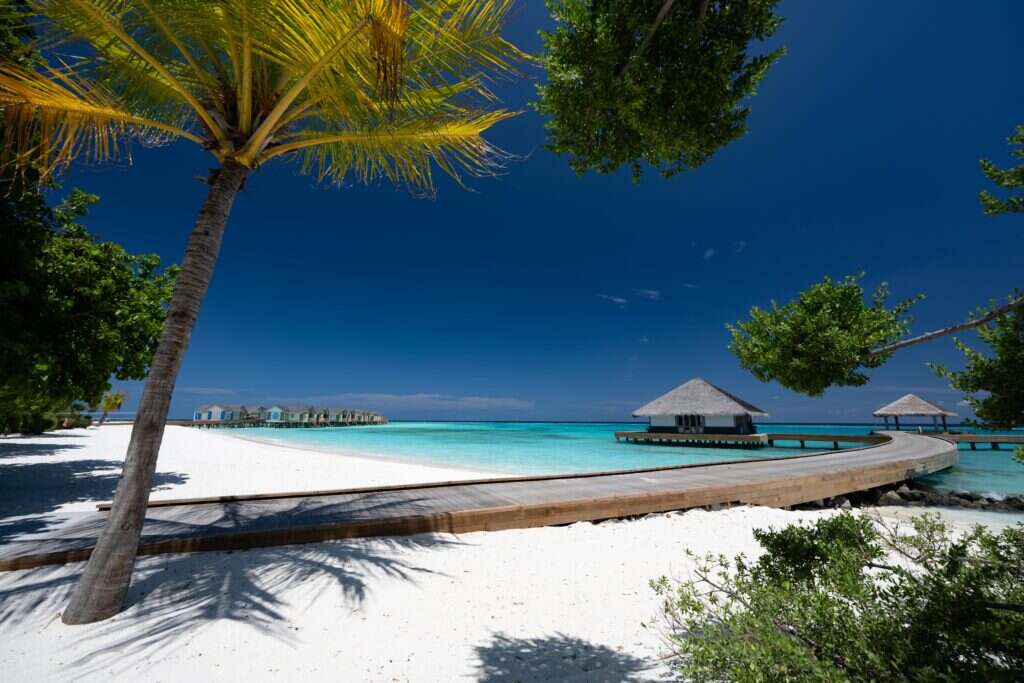 The admirable work has been consistently celebrated throughout the resort's first year of operation including being awarded the coveted Green Globe Certification, making it the first resort in the Raa Atoll to receive this accolade. This impressive feat celebrates hotels and resorts that have implemented effective and efficient sustainable solutions to protect the environment and wildlife.
The Indian Ocean is renowned for its sparkling waves and diverse marine life hidden below. The underwater wonderland can be discovered through snorkeling and scuba diving with the PADI Five-Star Dive Centre which allows divers of all abilities to encounter the colorful marine life up close.
After a day of exploring, guests can wind down at the MOKSHA Spa & Wellbeing Centre where experienced therapists from Thailand and Indonesia deliver a fusion of Eastern and Western treatments. This luxurious sanctuary replenishes depleted energy and promotes the importance of self-care. Everybody deserves the time and opportunity to self-indulge to support the rejuvenation of the mind, body and soul, and achieve a new sense of personal freedom.
The expertly trained staff go above and beyond for every guest to ensure they have an adventure of a lifetime – It's Freedom Time!