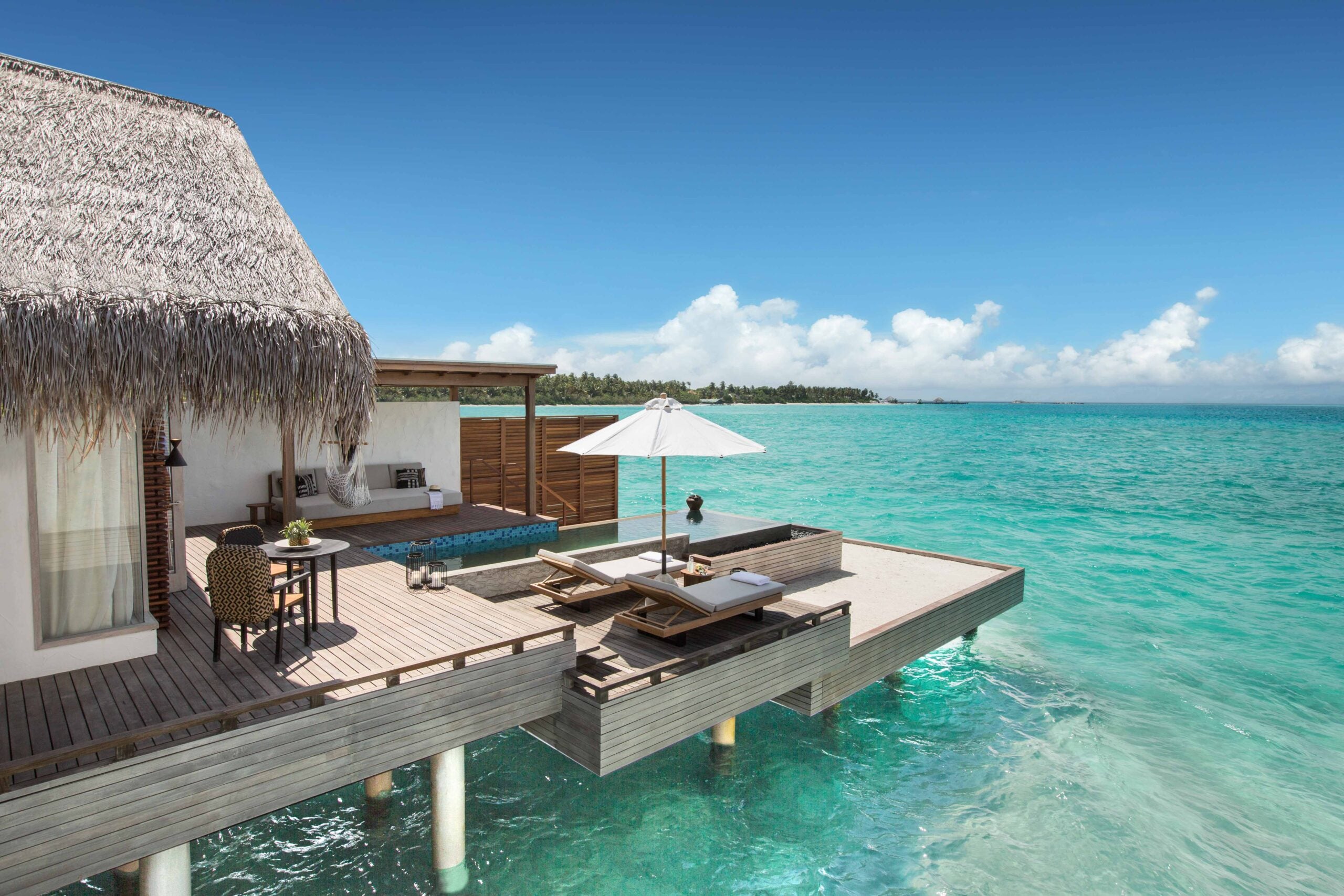 Fairmont Maldives Sirru Fen Fushi has recently unveiled the Turtle Ranger program, a brand-new kids-only experience designed to show younger guests the importance of marine conservation via a fun and interactive series of activities.
Turtle Ranger participants will assist the resort's marine biologist in their vital turtle protection efforts and will join them as they patrol the shoreline for nests. If one is found in a dangerous position – for example, too close to the ocean or near to predators – the rangers will help to reposition the nest to a safer spot. As part of their conservation duties, the Turtle Rangers will also be on call if a nest hatch happens during their stay and will play a key role in releasing the baby turtles into the ocean.
Fairmont Maldives' turtle conservation program is primarily focused on the Hawksbill Turtle, which although widely distributed across the world's oceans, is deemed as critically endangered. As part of the new program, Turtle Rangers will be able to help the marine biologist collect ID data from the Hawkbills that pass through the resort, which is a non-invasive way to track their migration patterns, as well as officially name any newly identified turtles. To date, over 50 Hawksbills have been traced in the waters surrounding the resort, with 10 permanently residing in the nearby reef.
[See also: Luxury Hotels Offering 'Schoolation' Programs for Kids]
When not tracking turtles, the rangers can head out on snorkeling expeditions in the calm lagoon where they will witness the local coral reef, which is brimming with wildlife, from schooling fish to manta rays. The activities continue on land at Fairmont Maldives' immersive Kids Club, where guests can create ocean-inspired artwork. Upon completing the program each participant will take home a Turtle Ranger certificate, as well as a wealth of new knowledge on the importance of protecting the natural world.
The Turtle Ranger program is the latest initiative in Fairmont Maldives' on-going sustainability and marine conservation efforts which, as an ocean-enclosed destination, are clearly non-negotiable. In order to encourage the regeneration of local coral reefs, the all-villa resort has implemented an artificial reef that doubles up as a tidal gallery. The steel Coralarium structure has been expertly designed to act as a habitat for a plethora of marine species, with the hard shells of crustaceans holding biomass that encourage corals to grow organically.
Fairmont Maldives Sirru Fen Fushi Turtle Ranger program from $200 per person.