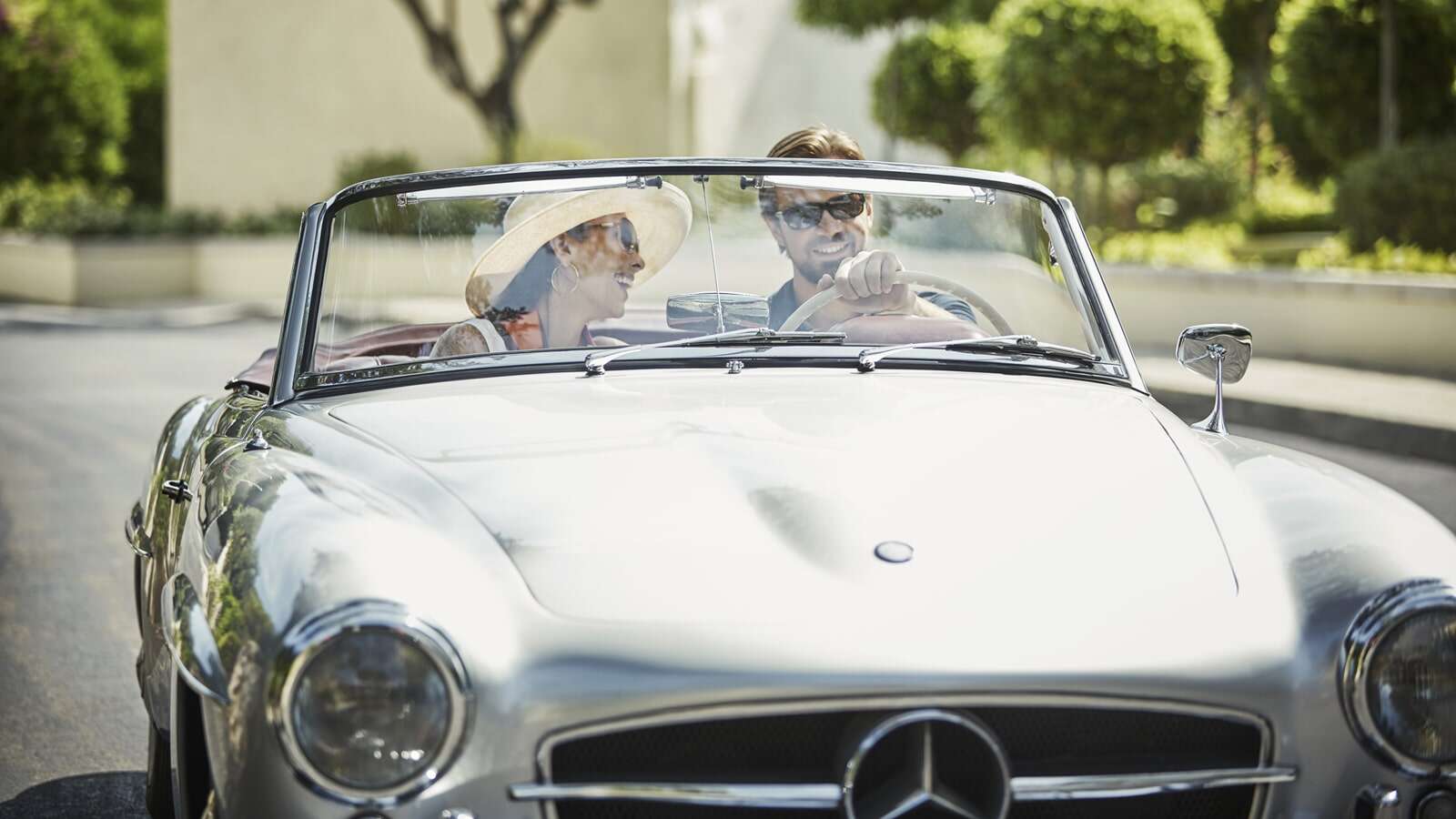 Four Seasons is putting a luxury spin on the classic all-American road trip with the launch of its own Route 66 itinerary, with stays at Four Seasons Chicago and Four Seasons St. Louis bookending the epic trip.
Guests have the freedom to choose their starting hotel, with the expert Four Seasons concierge team on hand at both hotels to craft a personalized itinerary with stops at some of Route 66's most iconic landmarks, from Madison's famed Chain of Rocks and Abraham Lincoln's home in Springfield to the Route 66 Hall of Fame in Pontiac and Gemini Giant statue in Wilmington.
The team will also be able to recommend scenic viewpoints dotted throughout the 300-mile portion of Route 66, as well as cultural must-sees in your chosen start and finish cities to enjoy before and after the trip. To keep you sustained on your road trip, Four Seasons' James Beard award-winning culinary team will whip up a gourmet picnic to be enjoyed en-route.
[See also: The Cars Predicted to Go Up Most in Value in 2022]
Whether you choose to kick off your journey in St. Louis or Chicago, the accommodations will naturally be the height of luxury. The Chicago property recently emerged from a multi-million-dollar renovation, which saw it reveal a series of new premium suites and a reimagined lounge and social space. For the ultimate Windy City experience, our top pick is the Presidential Suite, which features its own fitness room and private dining facilities.
And the other end of your Route 66 journey, Four Seasons Hotel St. Louis boasts an enviable position on the banks of the Mississippi River, with a rooftop terrace for absorbing those unrivaled vistas. A reservation in the hotel's Presidential Suite, which has a standalone tub with floor-to-ceiling views of the city, is a must.
The launch of this new road tripping itinerary gives Four Seasons guests the chance to engage with the rich American landscape and its history on a deeper level, without the need for a flight.
fourseasons.com/stlouis, fourseasons.com/chicago