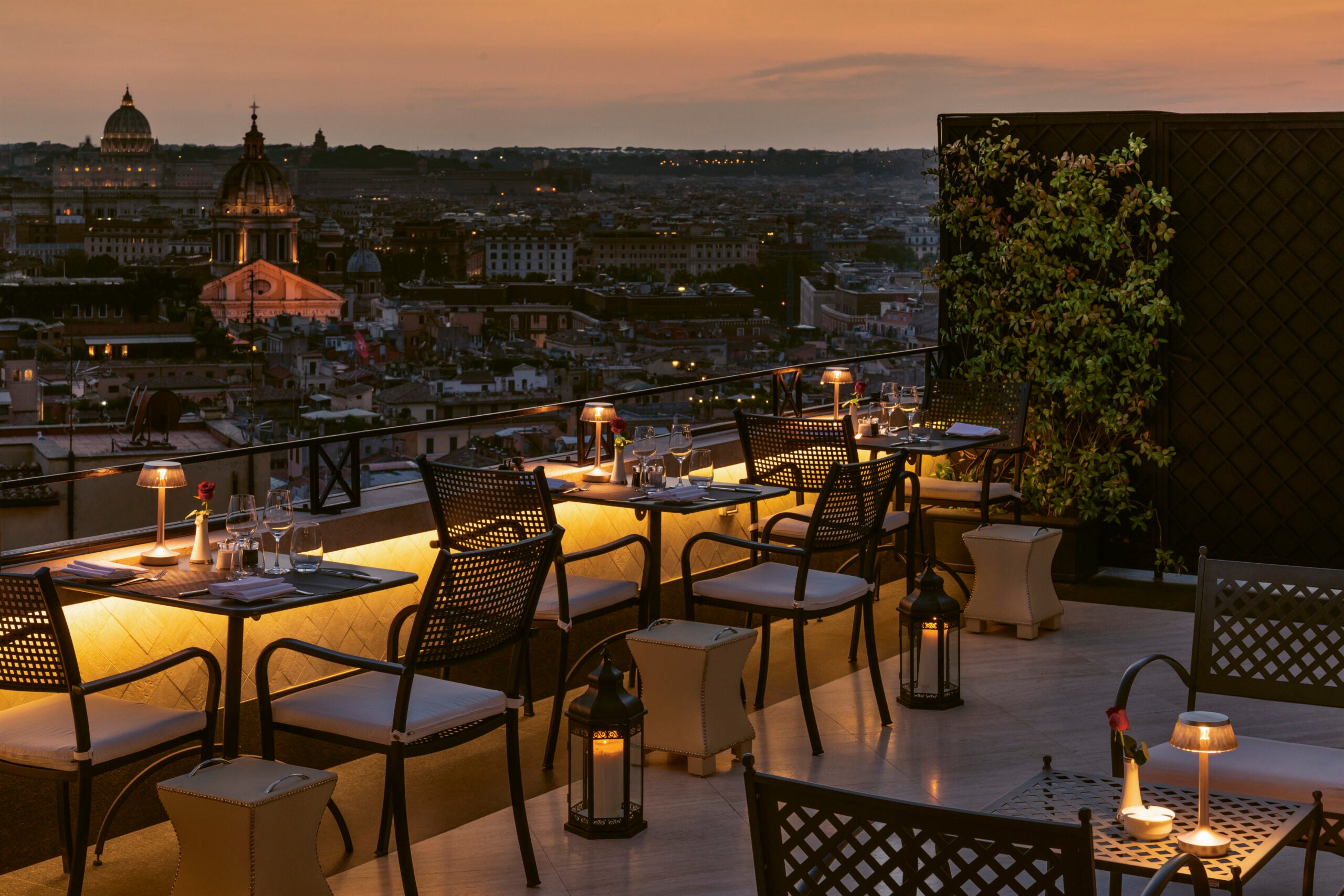 Overlooking the iconic Spanish Steps, Hotel Hassler Roma boasts one of the most coveted locations in the city. The hotel's 95 rooms feature a seamless blend of state-of-the-art conveniences with antique furnishings, creating an authentic yet stylish effect.
Hotel amenities include an idyllic spa and multiple fine dining options, including the Michelin-starred Imàgo, hailed as Rome's first panoramic restaurant. Consistently regarded as one of the best hotels in Rome, Hotel Hassler is the go-to for those wanting to experience the height of Italian luxury.
Top suite: Hassler Penthouse
Occupying over 3,550 sq ft of the hotel's top floor, including two panoramic terraces, the Hassler Penthouse offers unrivaled views across the city's sublime skyline.
With three bedrooms, walk-in closets, a kitchen and a master living space at their disposal, Hassler Penthouse guests will have ample space to entertain or simply appreciate a home-away-from-home environment. Guests can also enjoy free access to the hotel's five-star spa facilities.