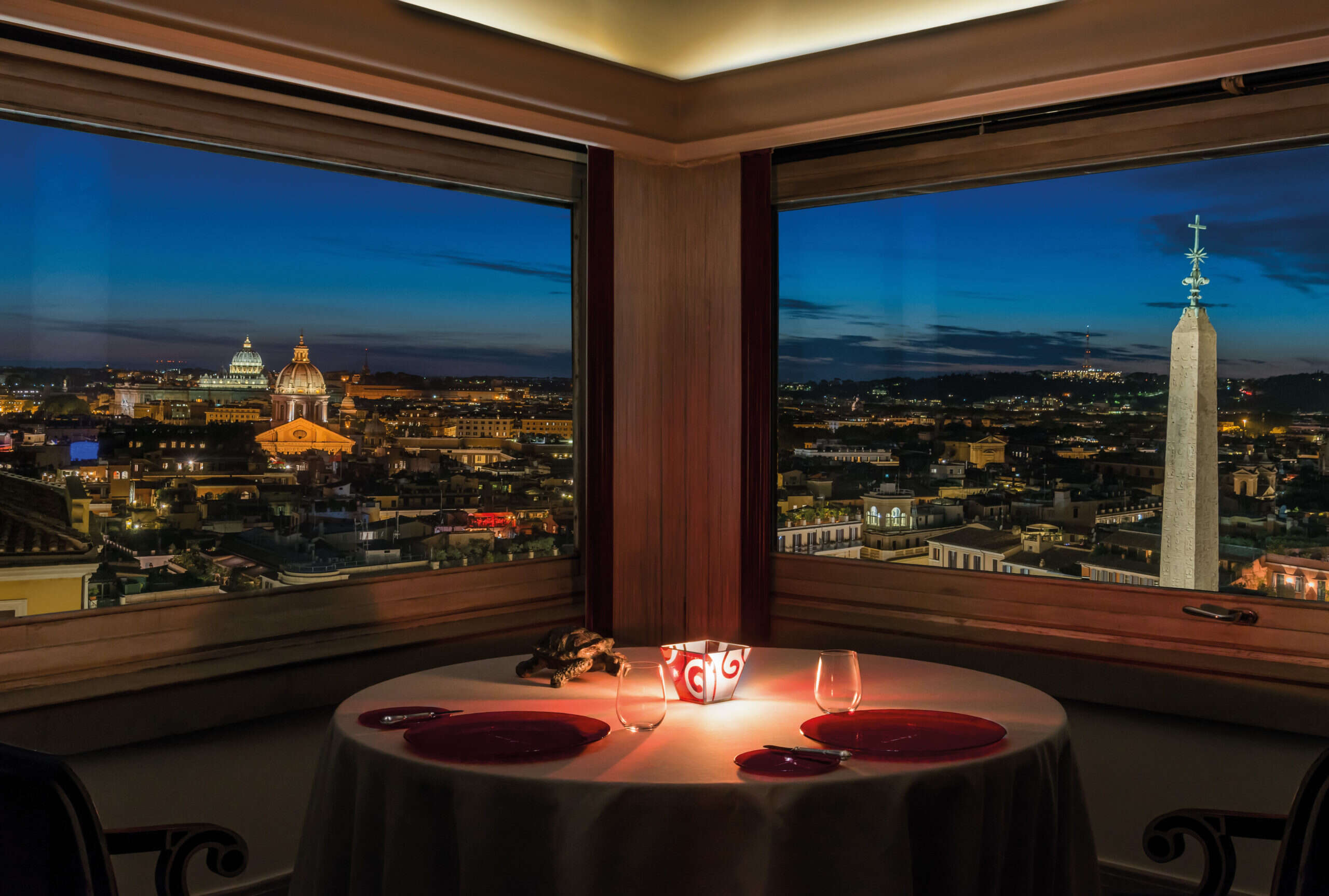 Michelin-starred Imàgo, the star of the fine dining scene at the prestigious Hotel Hassler, is easily one of the best restaurants in Rome. Not only does it offer superb Italian food, with inventive international touches from a creative young chef, but it also has a fantastic wine list to boot.
Andrea Antonini took over the kitchen in 2019 following the departure of Francesco Apreda, but the standards are still very much the same and the Michelin star was retained.
As you indulge in the restaurant's sophisticated seasonal dishes, the exceptional sixth-floor location provides a spectacular rooftop view of the Spanish Steps and the city skyline. Imàgo is a breath-taking place to dine on some of the finest Italian cuisine that Rome has to offer.