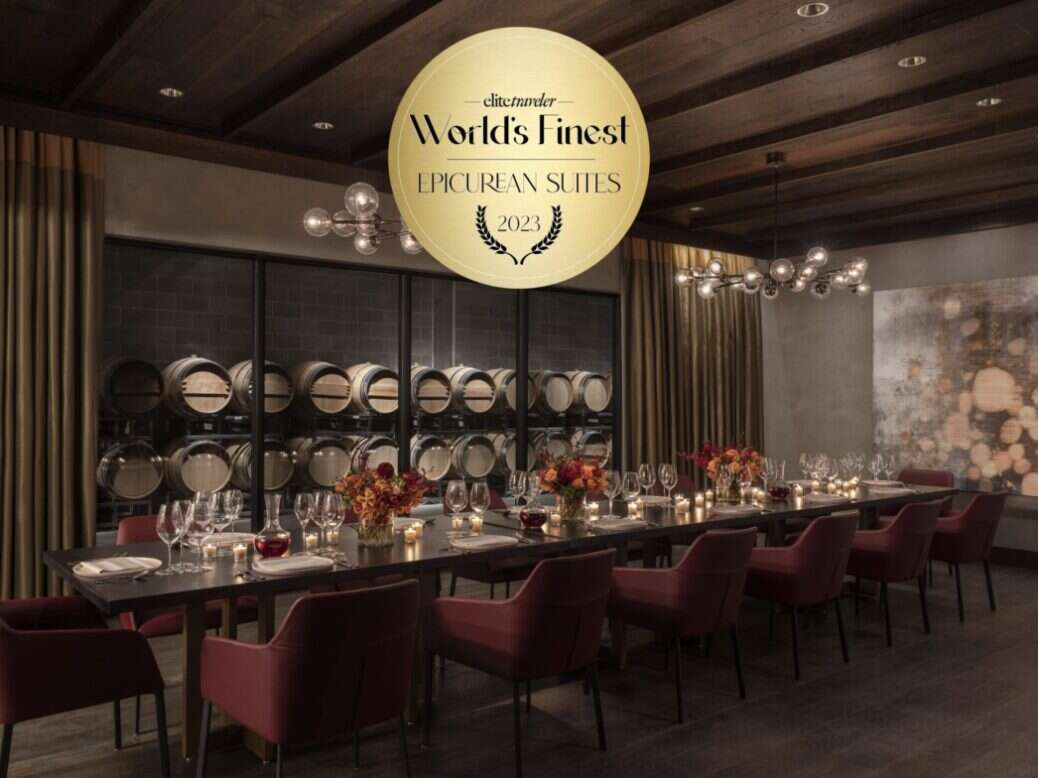 Elite Traveler is pleased to present the inaugural Top 50 Epicurean Hotel Suites in the World, featuring a collection of accommodations that take destination dining to the next level.
Our World's Finest Suites database is growing rapidly, with over 1,000 entries just three years after launch. All of the suites featured in the database meet the minimum standard of five-star luxury, but some are better suited to certain vacation types than others.
It is for this reason that we are rolling out the introduction of Suite Types, allowing users to search for the very best suites according to the vacation that they're planning.
These micro-lists will be released annually and include Top Family Suites, Top Wellness Suites and Top Beach Suites among others. This month, we're tackling the best of the best when it comes to food and drink.
The old adage of a dreary hotel restaurant is dead. Now, the best hotels in the world are expected to come with Michelin-starred restaurants and/or chefs attached.
We've asked our team of expert writers to source the most spectacular food and drink offerings. From big city hotels and celebrity chefs to rustic farm-to-fork concepts and charming Napa vineyards, this index picks the best accommodations for lovers of food and wine.
When it comes to Michelin-starred dining, head to the Four Seasons Hong Kong and check into the Presidential Suite. The hotel holds an impressive seven stars across all of its restaurants – the most under one roof anywhere in the world.
For oenophiles, head to Bardessano in Yountville, California. In keeping with its natural environment and hotel owners' historic passion for farming, the hotel's signature restaurant and bar Lucy offers an upscale field-to-fork dining experience. 
If you're looking for quantity as well as quality, head to Encore at Wynn Las Vegas, which has gathered some of the finest chefs in the world to offer high-class cuisine across a range of restaurants, lounges and cafes. It has 29 restaurants, bars and lounges, 10 of which are considered fine dining experiences.
Highlights include Wing Lei, the first Chinese restaurant in the US to earn a Michelin star, and Delilah, an American supper club inspired by 1950s showrooms. As for where to stay, look no further than the Three-bedroom Duplex.
For the full list, head to our World's Finest Suites database or check out the table below.