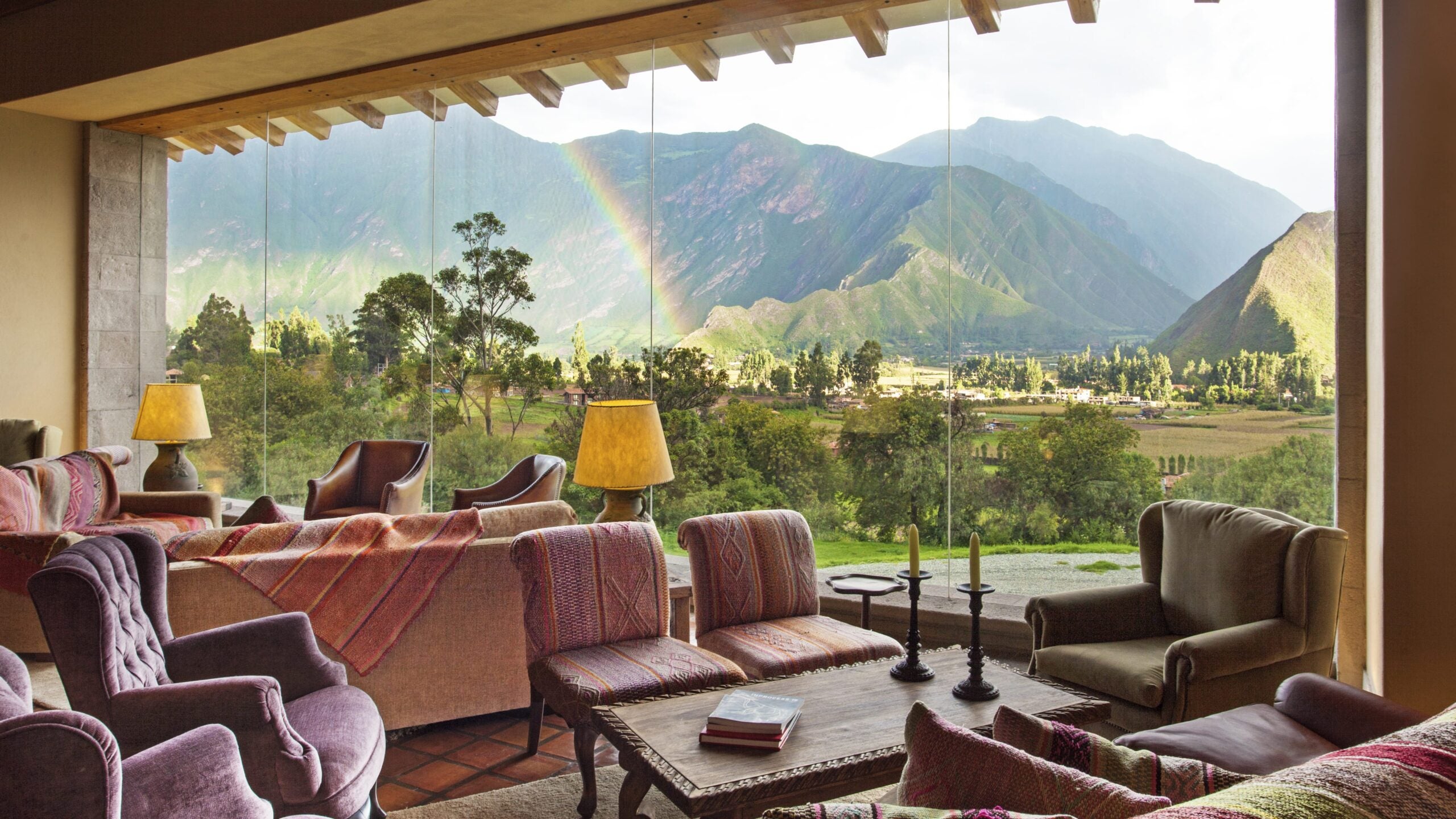 In a major achievement for sustainable tourism, Inkaterra has recently been crowned as the world's first climate-positive hotel group, thanks to eco-conscious initiatives and offsetting efforts across its portfolio of luxurious Peruvian properties.
The accolade was awarded based on an investigation by GreenInitiative, a United Nations-recognized organization that helps companies across a broad spectrum of industries limit their environmental footprint. To be confirmed as climate positive, according to GreenInitiative's guidelines, an organization must go beyond net-zero by removing additional carbon dioxide from the atmosphere.
While a climate-positive status can generally only be achieved by offsetting programs, which can often have issues with transparency and responsibility, Inkaterra ensures the impact of its initiatives is tangible.
[See also: The Most Anticipated Hotel Openings of 2022]
As Peru's leading luxury eco-tourism company, mitigating the effects of deforestation in the Amazon naturally forms a key part of Inkaterra's offsetting efforts, with over 24,700 acres of virgin rainforest under its custodianship.
The group is also leading efforts to make Machu Picchu, which is in close proximity to Inkaterra Machu Picchu Pueblo Hotel, the first carbon-neutral Wonder of the World. The project leans heavily on reforestation efforts, with Inkaterra partnering with other key players in Peru's eco-conscious movement to collectively nurture over one million trees within the Machu Picchu National Reserve, as well as employing a rigorous waste management system.
"This outstanding accomplishment is a validation of Inkaterra's 46-year efforts placing scientific research, biodiversity conservation and sustainability at the very core of our business," said Inkaterra founder, José Koechlin.
[See also: Twenty for 20: The Most Iconic Hotels of the 21st Century]
"GreenInitiative's certification also reminds us all that the natural environment and native cultures are our industry's most precious resources, and their preservation is the only way to ensure the future of travel," he continued.
Joining Machu Picchu Pueblo in Inkaterra's portfolio is Hacienda Urubamba, which is nestled within the Sacred Valley of the Incas; Reserva Amazonica, a boutique ec0-lodge on the Madre de Dios River; and La Casona which occupies a 16th-century manor house.
In line with the group's overarching focus on sustainability, each Inkaterra property has been built using traditional architectural techniques and native materials to limit its environmental footprint. Each one offers a host of immersive excursions and activities that showcase local cultures and customs in an educational yet respectful way.
As well as acting as custodians for the fragile Amazon Rainforest and promoting more conscious travel, Inkaterra also actively invests in vital scientific research, conservation, educational and social development programs through its partnership with NGO Inkaterra Asociación (ITA).