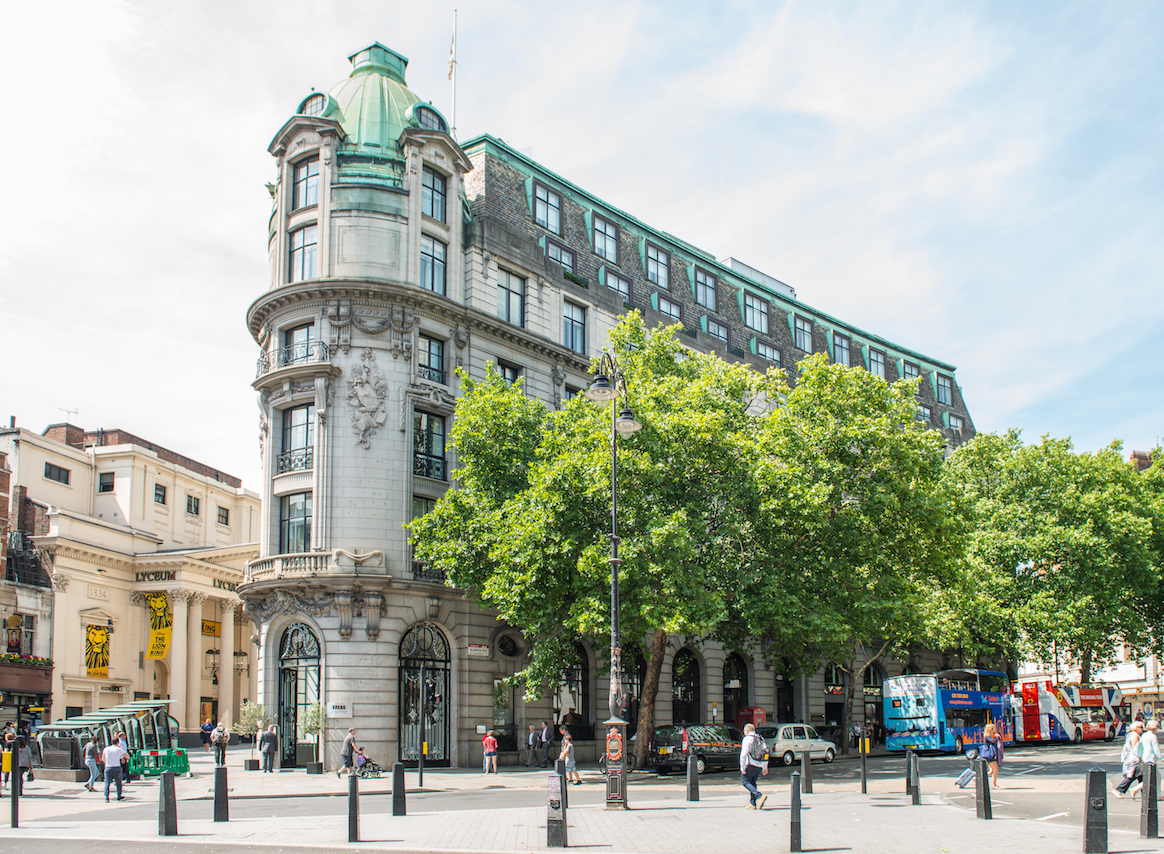 One of London's most treasured boutique hotels, One Aldwych, will reopen its doors this month following an extensive redesign of its guestrooms, suites, the Lobby Bar and the Indigo Restaurant.
The hotel broke the mold when it first landed in Covent Garden in 1998 by embracing a subtle take on luxury design. This 'Stealth Wealth' approach has become a popular trend in the industry ever since.
Two decades on from that paradigm-shifting arrival, One Aldwych is aiming to do it again. Later this month, the hotel will invite guests to stay in the updated rooms designed by the renowned Robert Angell.
Angell has reimagined the guestrooms and suites with a strong emphasis placed on 'British' heritage. For example, each room contains a luxurious throw made by Skye Weavers, a small weaving company on the Isle of Skye in Scotland. All of the furniture is British made as are the bathroom amenities.
He was also inspired by the building's architecture and ensured each room was filled with an abundance of natural light by working with their individual shapes. The hotel's famous Dome Suite was his biggest task. Situated under the building's cupola, the suite boasts amazing vistas out to the River Thames and Angell wanted to make sure those views were completely unrestricted.
"I wanted a residential vibe and to have something inspirational in every room – art, books, handmade pieces.  I am very proud to be part of this project, in one of the most iconic buildings in London – I feel great about doing it," Angell said.
The hotel's iconic Lobby Bar and Indigo Restaurant have also been redesigned and are now open. The former, which was once an integrated part of the lobby itself, has been delineated to give it the space its reputation deserves.
Designers Tom Strother and Steven Saunders endeavored to stay true to the building's distinctive Art Nouveau and Parisien touches. They have taken inspiration from a number of the building's most distinctive features such as the original timber paneling and the copper and verdigris cupola cladding.
Managing director Simon Hirst, said: "One Aldwych has always been a destination in its own right, a place to see. The building stands as an island, three-sided, a little unusual, not joined to any other buildings, a true independent landmark in London. 
"Not only is the building dynamic, but so is Covent Garden, our home, it's changing all the time – and One Aldwych needs to reflect that:  this is a natural evolution.
"When we reopen, people will find the hotel with its original soul intact – but it will be more polished, more detailed – and very elegant. All the key members of staff who were here before will be returning.  We are incredibly inspired by the changes and we can't wait to open our doors and welcome everyone back."