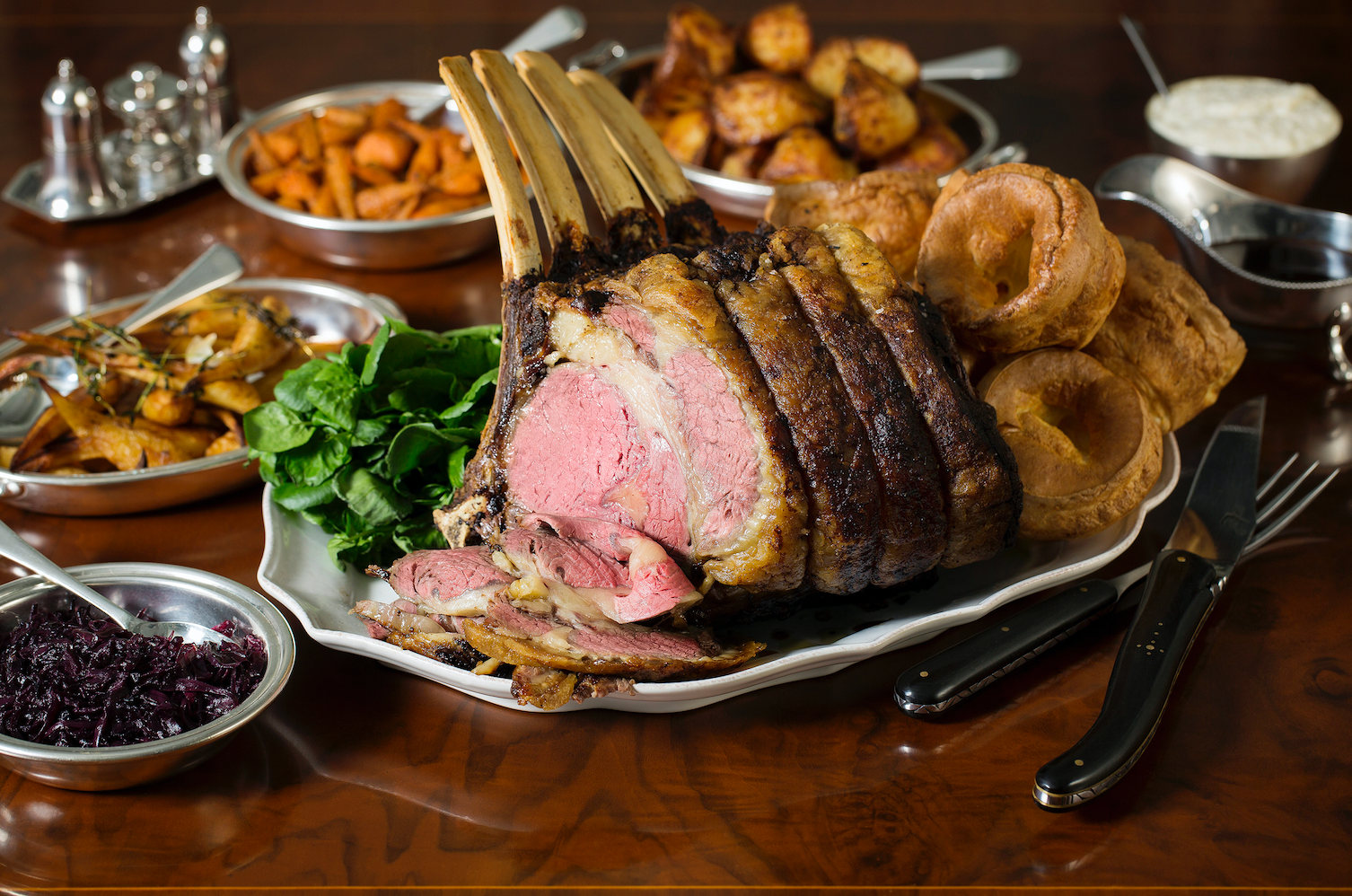 A Sunday roast is one of Britain's great culinary traditions, with the practice of eating roast beef so longstanding that as far back at the 18th century the French were mocking the English as "les rosbifs".
In times gone by, families would eat a meat-based meal on Sunday after church, and although the religious connotations have faded, the Sunday lunch has entered deep into the British psyche.
Whether you want a traditional pub lunch on Sunday or something a little different, London has ample options to indulge you, but here are some personal favorites.
The Harwood Arms is the only Michelin-starred pub in London, and there is a good reason for its accolade. The food here is terrific and they specialize in game, much of it hunted personally by owner Mike Robinson on his Berkshire estate.
This is about the best place to come in London for venison, rabbit and other game. Finish your meal with a terrific lemon beignet that Homer Simpson would drool over.
The Quality Chop house dates back to 1869, but this Victorian era restaurant has since 2012 been revitalized under new ownership. Its wooden benches may not be the most comfortable seats in London, but the food is classy. On Sunday lunch you will find classic offerings like Angus beef with Yorkshire pudding, and make sure you try some of their signature confit potatoes.
A newer establishment is The Game Bird, set in the Stafford Hotel in St James. Here you can eat excellent venison as well as the traditional roast beef and potatoes on a Sunday. If you have time then ask to see the extensive wine cellars that were used as an air raid shelter in the Blitz. In good weather you can take advantage of the lovely courtyard here for al fresco dining.
To sample something a little different then go for dim sum at Royal China Queensway. Here the queue starts well before the 11:00 opening, and the huge black and gold lacquered dining room is packed with Chinese families.
Your queuing is rewarded with some of the most authentic dim sum in London, from delicate "har gau" steamed prawn buns through to fluffy "char siu sou" pork puffs and fried gyoza dumplings. No one comes here for cuddly service, but the food is excellent.
If you really want to eat a special meal then consider "putting on The Ritz" and visiting that famous hotel in Piccadilly, which on Sunday lunch offers delights such as rib or sirloin of beef carved at the tableside.
The service and top class cooking here make a meal here a real treat, and you will see what a serious Michelin-starred restaurant can do with a Sunday roast.
The Ritz has the grandest dining room in London, with a magnificent room of marble and mirrors and a carpet to thick you can sink into it. You will need to dress accordingly – gentlemen need a jacket and tie.