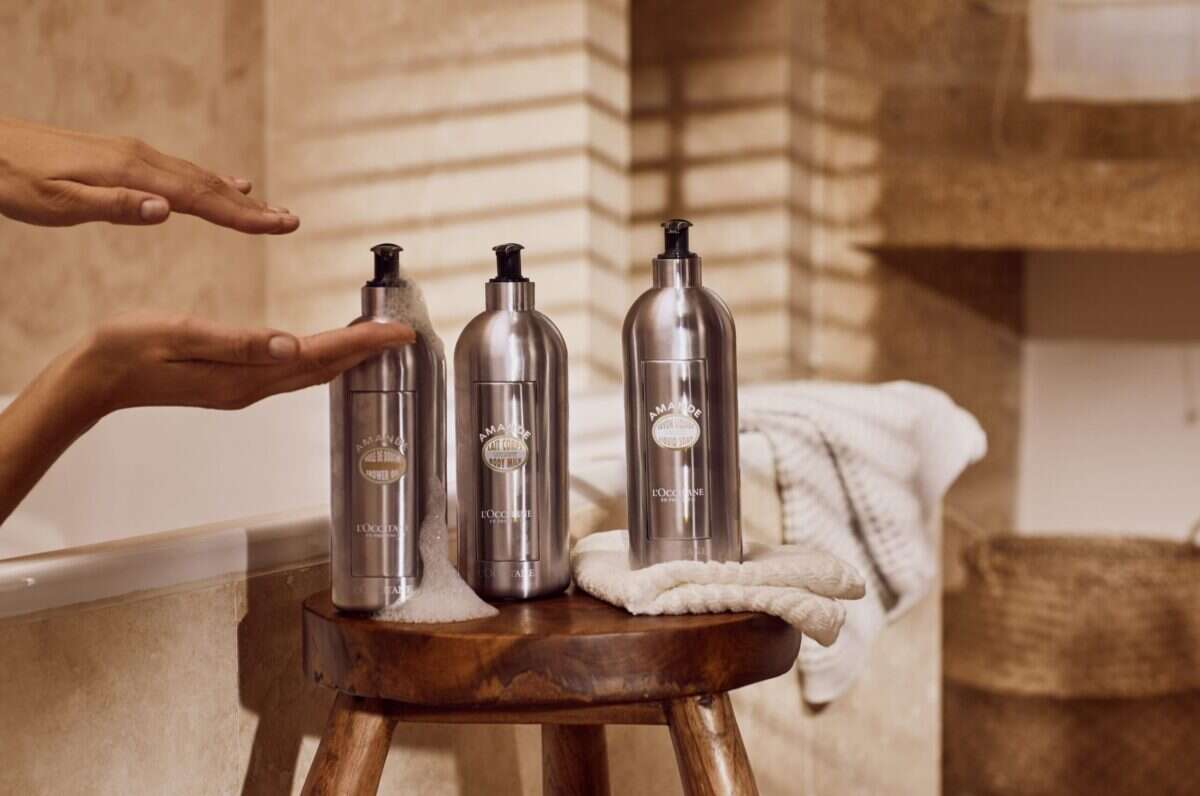 From food to packaging, it's no secret the hospitality industry leaves a lot to be desired when it comes to producing waste. However, as the climate emergency accelerates and the desire to travel responsibly picks up pace, it's an issue that is getting harder to ignore. Hoping to help the notoriously wasteful sector become more sustainable, L'Occitane en Provence has introduced a brand new range of eco-friendly amenities designed especially for hotels.
The products are expertly formulated at the luxury skincare brand's laboratory in the idyllic region of Provence in the south of France. Here, natural and organic ingredients are carefully sourced and extracted while ensuring a minimal impact on the surrounding environment.
L'Occitane en Provence currently has three amenity collections that are manufactured in completely recycled plastic bottles: Aromachology, Citrus Verbena and Shea Verbena. Its most popular product, the classic Verbena range, is also set to be re-launched in fully recyclable packaging next year. The aim? To increase the number of recycled bottles from 20 percent in 2021 to 75 percent by 2023.
[See also: The Most Luxurious Eco-Friendly Hotels]
[See more: Earth Day: The Luxury Hotels and Resorts Going Green]
Not stopping there, L'Occitane en Provence has committed to phasing out any wasteful packaging by 2025, ensuring that all bottles are made entirely from recycled plastic. The skincare brand has also introduced 35 oz eco-refills to help the industry further cut down on waste and announced plans to launch a premium stainless steel refillable dispenser for hotels later this year.
Perhaps most impressive is the introduction of a brand new solid conditioner which will join the solid body soap and shampoo range which were unveiled last year. Made from 98% biodegradable plant-derived ingredients, the sustainable solid products eliminate plastic packaging altogether and are instead wrapped in recycled paper.
"We are delighted to unveil our new sustainable eco-designed amenities which greatly reduce waste and the need for plastics in the hospitality sector," says Frédéric Darque, general manager for B2B and spa at L'Occitane. "Our cutting-edge dispenser and solid duo range will hopefully prove a game-changer in the industry. Our aim is to encourage a general shift in consciousness towards creating a more environmentally-friendly planet."
The luxury skincare brand's efforts haven't gone unnoticed. Last year, the Ellen MacArthur Foundation recognized L'Occitane en Provence as one of the most dedicated brands in the cosmetics sector in the fight against plastic, as part of its Global Commitment Progress report which measures progress towards a circular plastics economy.
 [See more: Irene Forte on a Sustainable Future for Skincare]