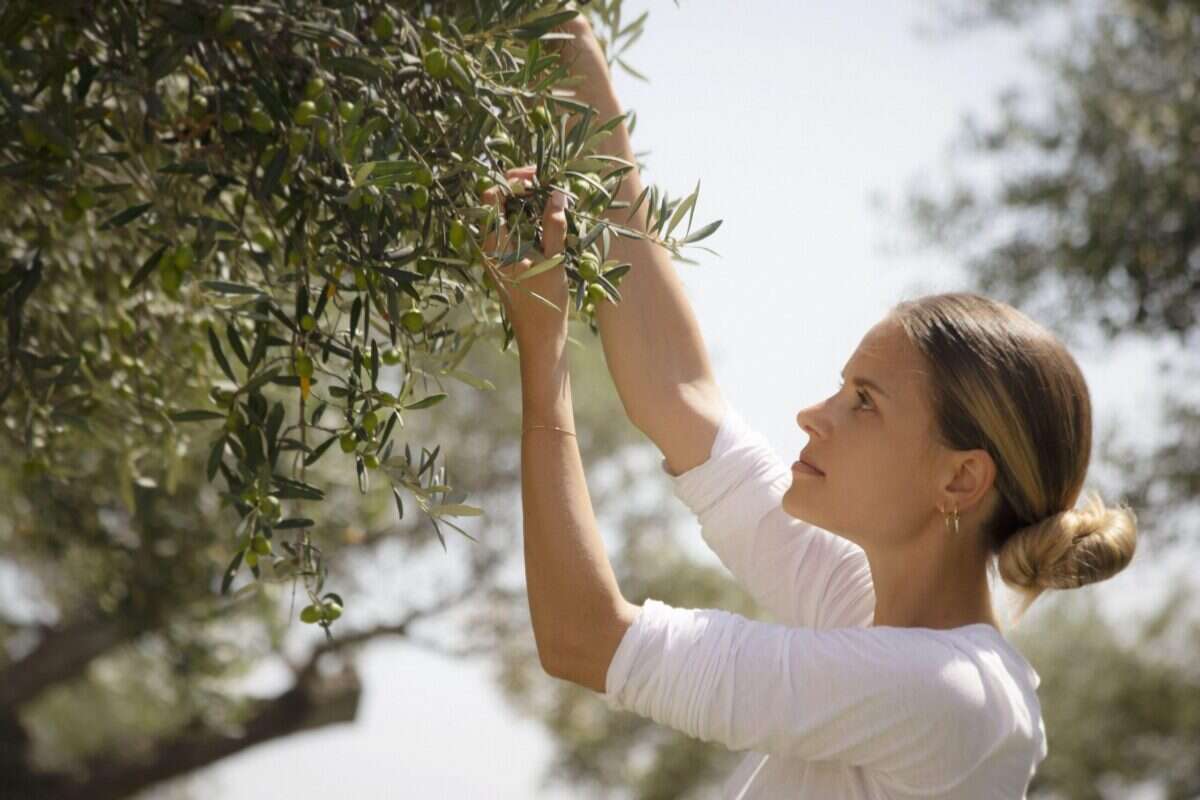 Irene Forte always knew she had an entrepreneurial streak. Daughter of hotel mogul, Sir Rocco Forte, and niece of renowned interior designer, Olga Polizzi, she spent her summers as a child in Italy, finding things to sell.
"I'd crack pine kernels, take the nuts out from inside, bag them and sell them on the street," she laughs. "I think people felt sorry for me, but actually I was making decent money."
Growing up, the family business was never far from her mind. "The topic of conversation at home was always hotels," recalls Forte. "I spent my school holidays and my gap year working in hotels, in all the various departments, so it was ingrained in me from a very young age."
[See also: The Women Making Waves in Luxury Design]
After graduating from Oxford University, Forte considered taking a job in management consulting while she figured out how to start her own business. But her father convinced her to work on a project for the family firm, rewriting the hotel group's brand standards. Over the next nine years, Forte went on to launch a careers app, spa and wellness program, and create a small range of organic skincare products for Rocco Forte Hotels.
However, she never lost her desire to strike out on her own. "I'd been in the business for a long time and I'd always wanted to run something myself," she says. "My father is an amazing role model but he is still super involved with the business – it's his baby. I saw that maybe it was time to do something that was more my business, and my baby."
From here, Irene Forte's eponymous luxury skincare brand was born. The goal? To create natural, plant-based products backed by science. To help turn this ambition into a reality, Forte enlisted the help of Dr. Francesca Ferri and her team of biologists and dermatologists at the Effegi Lab in Trento, northern Italy.
"Dr. Ferri has been awarded the equivalent of an Italian knighthood for her work on epigenetic modulation with topical application in skincare and she's always formulated with an organic cosmetic matrix, using natural plant extracts," explains Forte. "I wanted to invest heavily in clinical trials to show my products are natural, but they're also effective and clinically proven – so it's really thanks to her we've managed to formulate such great products."
Ranging from prickly pear face cream to orange blossom body oil, each product in the Irene Forte Skincare collection is made using ingredients grown at the Verdura Resort 550-acre organic farm on the southwest coast of Sicily.
[See also: The Most Coveted Luxury Sustainable Fashion Labels]
For Forte, it was crucial to ensure her business was as ethical as possible right from the start. "At Rocco Forte, I saw how difficult it was to integrate sustainable practices into a business that had been doing things in a certain way for decades," she says. "I wanted things to move more quickly because I believe the businesses of the future have to think about the impact they have on the planet. So I decided to build sustainability into the DNA of my business and ensure it's considered in everything we do."
To this end, Forte works with local farmers and artisans in Italy to craft her luxury products – right down to the last detail. Where possible, upcycled ingredients from nutrient-rich plant-based leftovers are used. For example, says Forte, "red grape skin usually gets chucked, but it's actually a natural alpha hydroxy acid so we use that, and we use olive seed oil which is made from usually discarded olive pips."
As for the packaging, jars come with miniature sustainable olive wood spatulas hand-carved by a carpenter in Puglia, while the boxes (made entirely from recycled fibers) are lined with beautiful watercolor paintings by an artist in northern Italy.
"The ultimate goal is to cut out waste and create a circular product," explains Forte. "Our industry is the biggest polluter of single-use plastic. When I launched, my minimum order quantities weren't high enough to do refillables but I've now managed to switch over to biobased plastic and we just launched them." Today, the refill component of the packaging can be shredded into flakes and converted into plastic pellets to make new products through the company's recycling program in partnership with First Mile.
These efforts haven't gone unnoticed. Irene Forte Skincare has achieved B Corp certification and scooped the Butterfly Trust accreditation from Positive Luxury for its outstanding social and environmental performance.
[See also: Beth Novak Milliken on Inspiring Change in Napa Valley]
Getting to this point has been quite a journey. Forte took three years to launch her skincare label, continuing to work at Rocco Forte as she developed the products, designed the packaging and began selling the new line through the family's collection of hotel spas.
But when the pandemic struck, business dried up. "I knew I either had to give up or take on external investment and focus on retail distribution and actually growing the business outside of the hotels," she says. Forte took the plunge and hasn't looked back. In November, she finally left her role at Rocco Forte Hotels to concentrate on her business full time.
Since then, Irene Forte Skincare has signed with 35 retailers and agreed to launch four Irene Forte Spas at Rocco Forte Hotels in Rome, Verdura, Milan and Florence. Despite this success, the woman behind the brand hasn't lost sight of her ethical philosophy, recently launching a charity partnership with The Lady Garden Foundation, donating £1.50 ($2) of every Pomegranate hand cream sold to raise funds to extend and improve gynecological health.
And Forte shows no signs of slowing down. Currently, she is in the process of creating a social farm at the Verdura Resort in Sicily, allowing children with autism to experience the farm and learn about the land, while reducing the company's carbon footprint to zero.
Ultimately, the beauty entrepreneur is keen to stress "sustainability is a journey and there is always room for improvement." Forte's unwavering dedication to the cause is impressive and paves the way to a greener future in a notoriously wasteful industry.