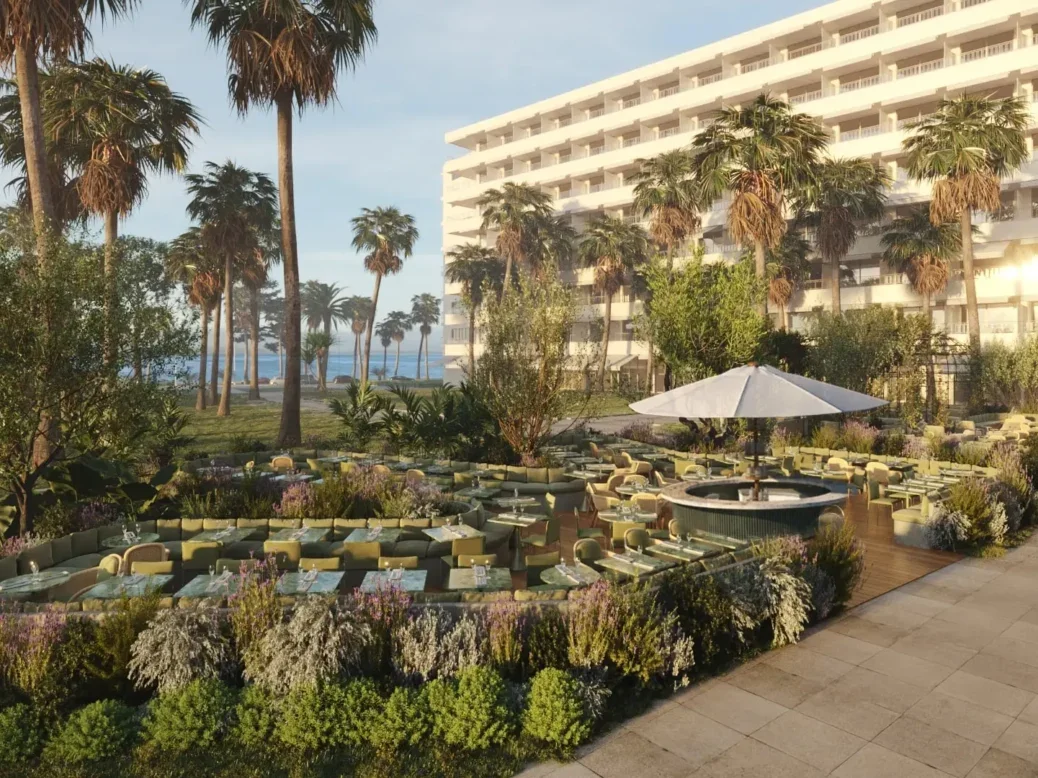 Ennismore has unveiled plans to open its first Mondrian hotel in France, situated along the boulevard de la Croisette in the heart of Cannes.
Slated to open in March 2023, Mondrian Cannes will occupy the site of one of the town's oldest luxury hotels (formerly Le Grand Hotel Cannes). Following an extensive refurbishment, the new hotel will boast 75 elegant guestrooms including three suites, a new gourmet restaurant and an expansive terrace overlooking the Croisette.
The rooms themselves are luxurious yet laid-back, decorated in shades of cream and blue that nod to the oceanfront setting. Sliding glass doors bathe the interiors in natural light and open onto spacious balconies overlooking the azure waters of the Mediterranean.
[See also: Passalacqua: A New Jewel in Lake Como's Glittering Crown]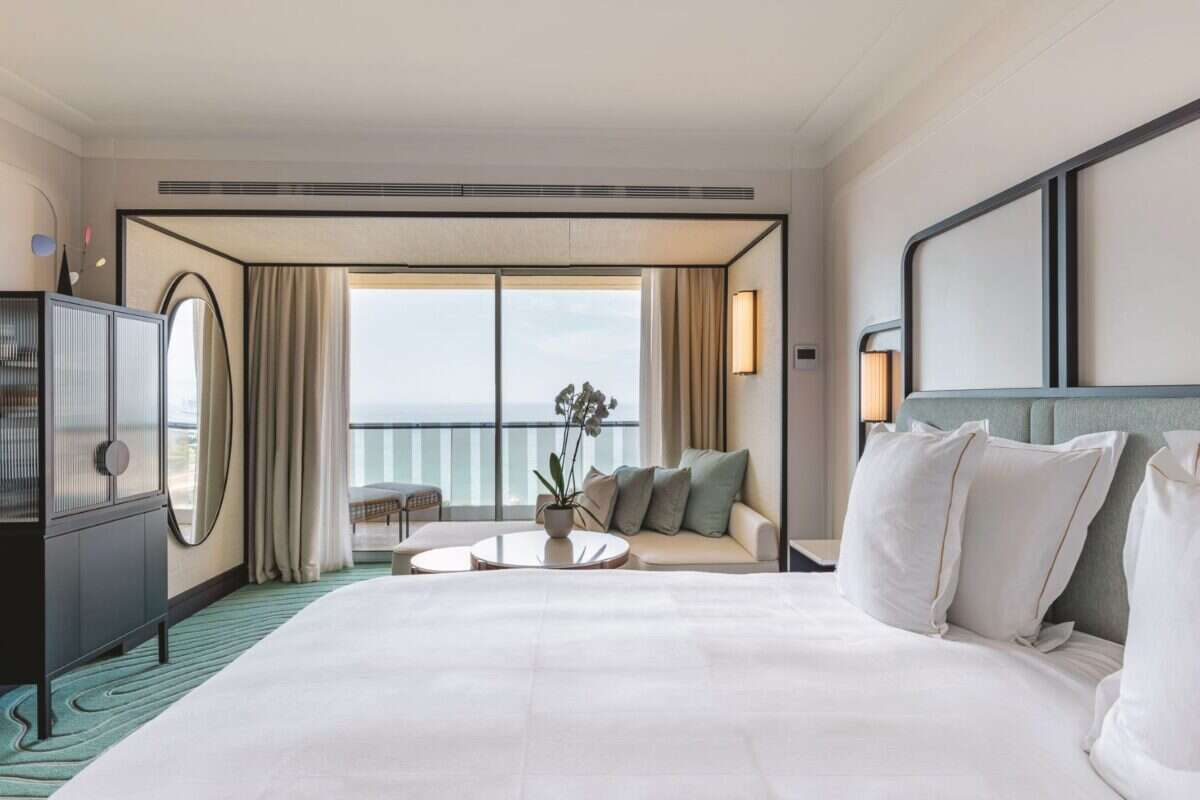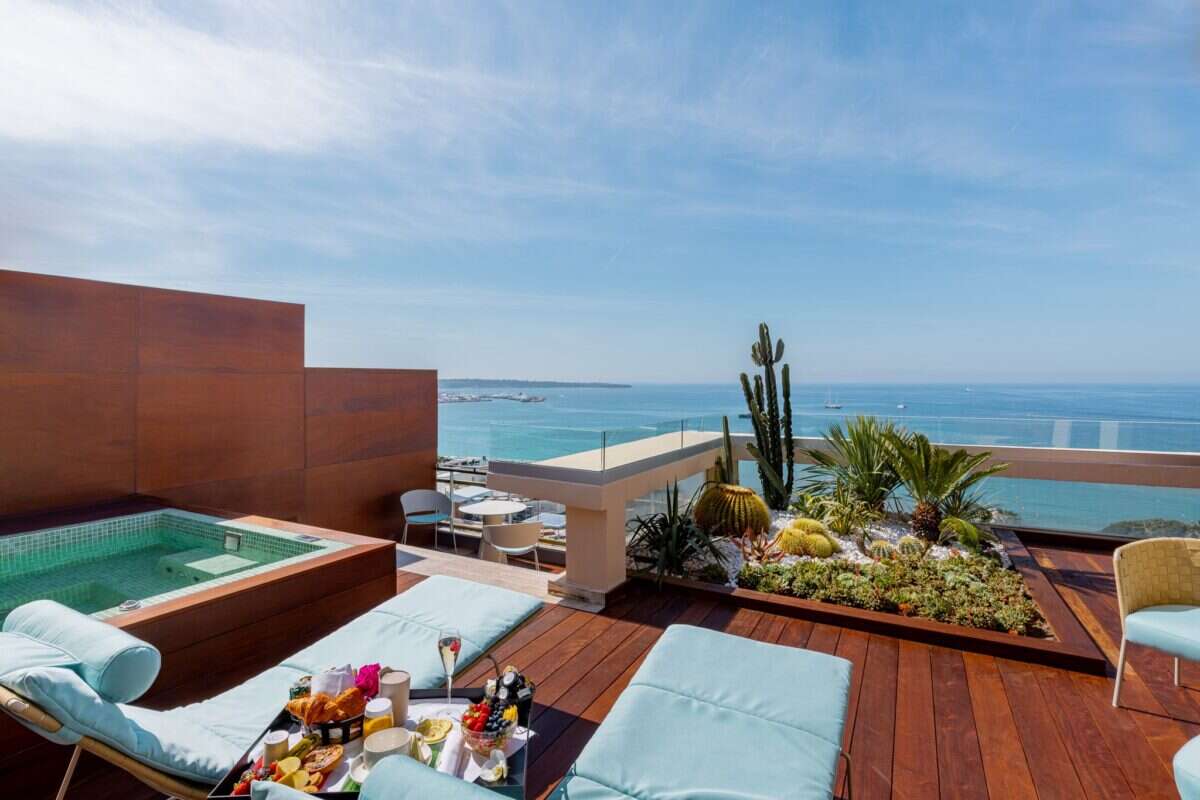 "We're excited to introduce the Mondrian brand to France with Mondrian Cannes, a stunning hotel poised to be the cultural epicenter of artistic design and culinary innovation at the heart of the French Riviera," said Chadi Farhat, brand chief operating officer, Mondrian at Ennismore.
"The hotel's iconic history, combined with modern day elegance and artistry, will offer the ideal seaside retreat for guests seeking the very best of the Côte-d'Azur."
Perhaps most impressive of all is the hotel's oceanfront location and expansive private beach, Hyde Beach Cannes, where guests can enjoy the powdery white shores away from prying eyes. Dotted with sun loungers, it's the perfect setting to while away a lazy afternoon, cocktail in hand.
Those hoping to enjoy a spot of retail therapy will be pleased to hear Mondrian Cannes has direct access to the rue d'Antibes shopping district and its famed boutique stores and bustling open-air market. But the property is also surrounded by 50,000 sq ft of lush green gardens, giving it a tranquil atmosphere that belies its central location.
Mondrian Cannes is set to open in March 2023. The hotel is currently accepting bookings here: mondriancannes.com
[See also: Experience the Rugged Beauty of Cornwall's North Coast at Scarlet]