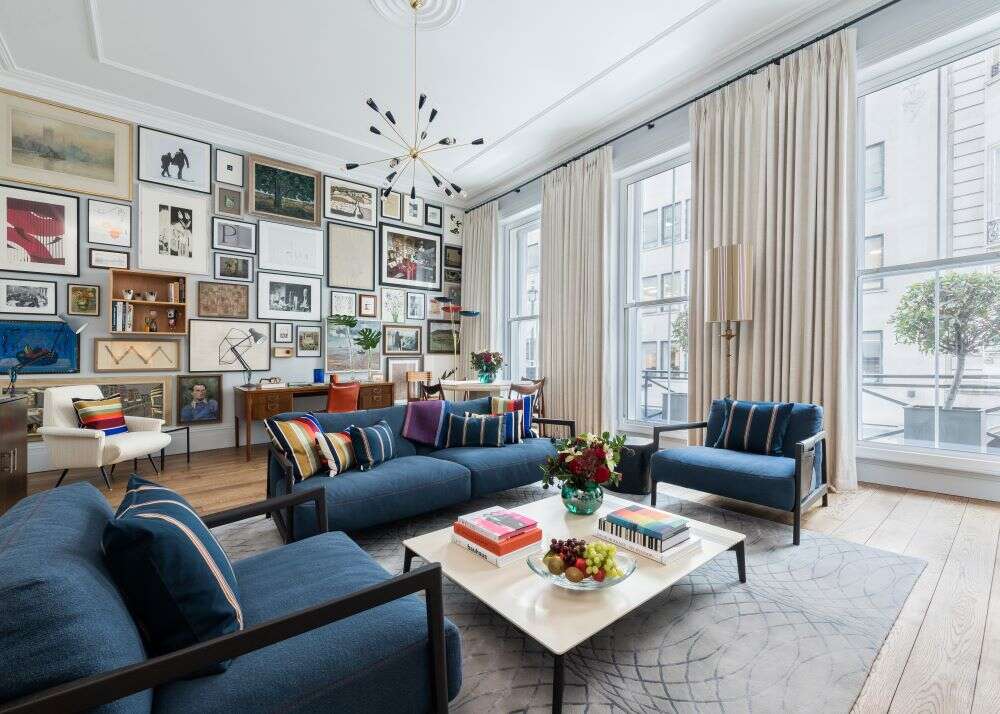 The iconic Brown's Hotel, tucked in the heart of London's Mayfair, has just become even more fabulous with the unveiling of the hotel's new Sir Paul Smith Suite.
Located on the hotel's first floor, the one-bedroom Sir Paul Smith Suite was designed by Sir Paul Smith himself in collaboration with Olga Polizzi, director of design at Rocco Forte Hotels. The luxury hotel company has overlooked Brown's Hotel since 2003.
"Being asked to design a space for such an iconic Mayfair institution is a great privilege," Smith commented. "And I've had a great deal of fun in the process."
[See also: The Best Luxury Hotels in London]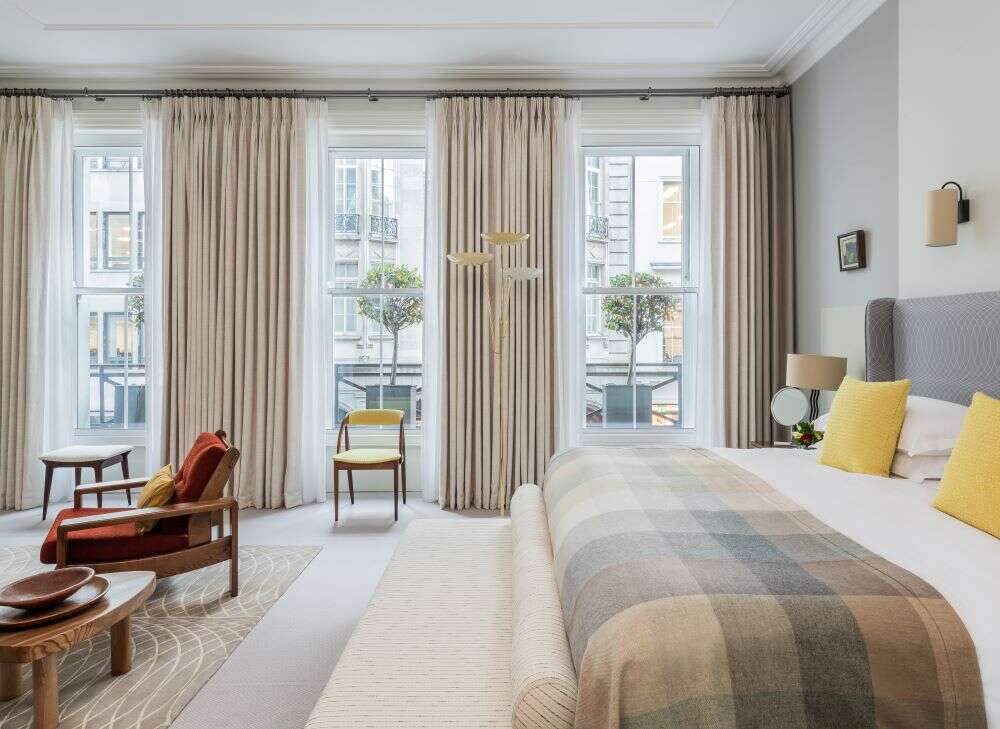 Smith launched his eponymous fashion label in 1970, and the label remains a firm staple in the international fashion set for its distinctive designs, in which bright colors and stripes are utilized for clothes that are delightfully eccentric in vibrancy and utterly luxurious in craft.
Unsurprisingly, the Sir Paul Smith Suite follows suit from before one even walks in. The suite's front door, painted a deep blue, features an unpolished brass banana where a doorknob would traditionally reside.
Inside is a euphoric collection of furniture that range from hand-picked pieces of art, vintage furniture sourced globally and highlights from the debut Paul Smith home collection. Graceful ceiling-to-floor bay windows line the living space, in which the wooden floors and tall walls are muted shades to let the assembly of artwork, furniture and furnishings come to life in vivid color.
[See also: Harrods Opens Interactive The Macallan x James Bond Experience]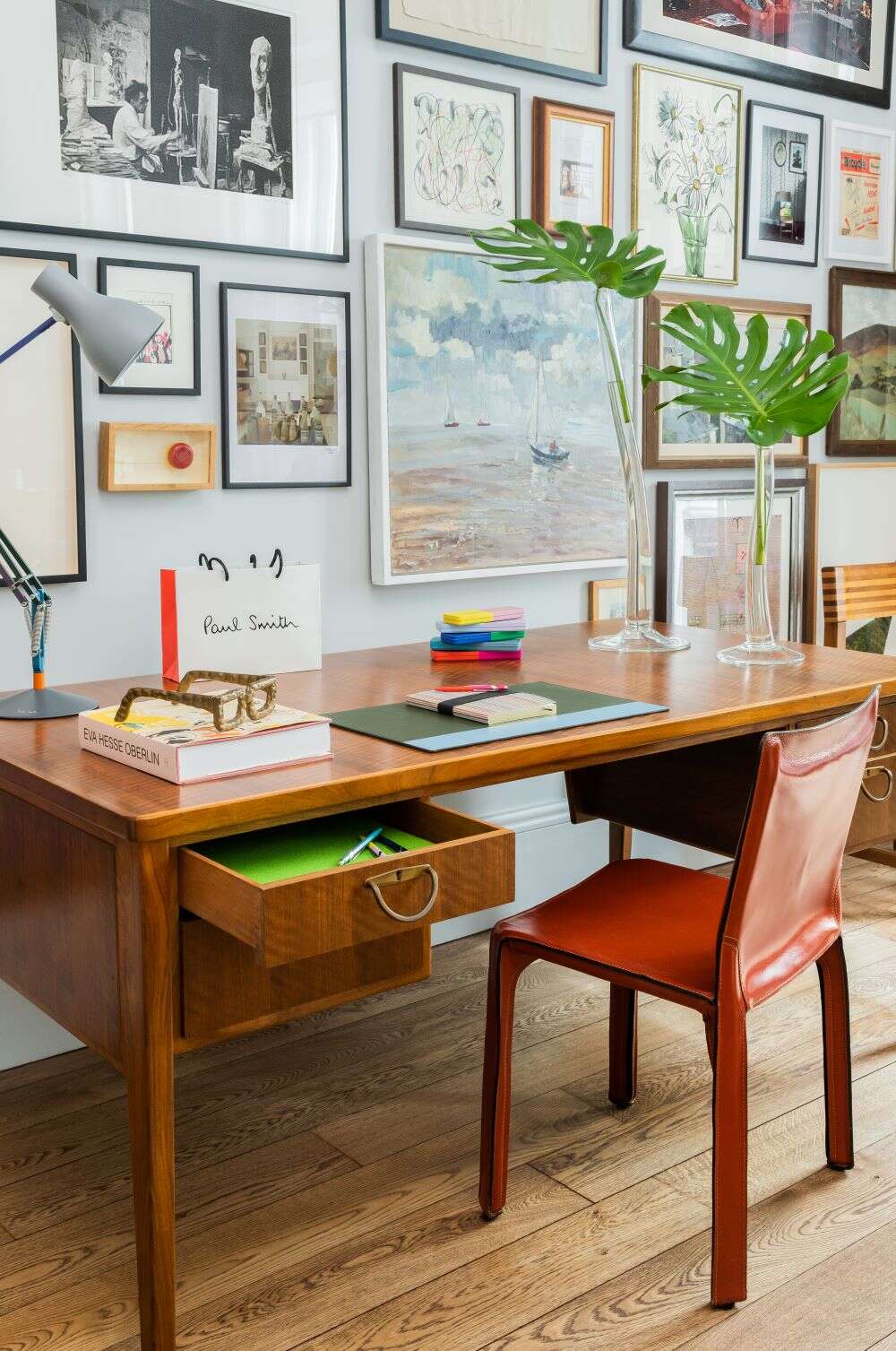 The 1970s leather desk chair, designed by Mario Bellini, is found in Smith's Covent Garden office. This is a personal touch to the space that is furthered by the library, in which the collection of art and design books were personally selected by Smith.
In fact, it's no coincidence that Smith turned to his office for inspiration. Those familiar with Paul Smith stores – found in over 60 countries – will know the shops are just as vibrant as the clothes themselves, with the hot pink exterior of the Los Angeles flagship store a landmark of the city's Melrose Avenue.
Other notable pieces that feature include checked wool blankets designed by Smith for design company Maharam, custom Paul Smith and The Rug Company rugs, and fire sticks shaped as dogs that mimic Smith's canine shopkeeper, Homer.
[See also: Fascinating Art Hotels From Around the World]
"Just like Brown's does with its rooms, we design every Paul Smith shop differently to celebrate the area's individuality, which is just one of the reasons the project appealed to me. On a more personal level, I'm so pleased we've been able to include objects that inspire me personally and I hope, in turn, they'll inspire the suite's guests," Smith continued.
"It is exciting to have a Sir Paul Smith suite at Brown's Hotel," Polizzi commented. "It is elegant, bright and happy and has a lovely sense of fun. He has caught the feeling of Brown's Hotel, but with a Paul Smith twist."
[See also: David Hockney to Open Immersive Exhibition in London]