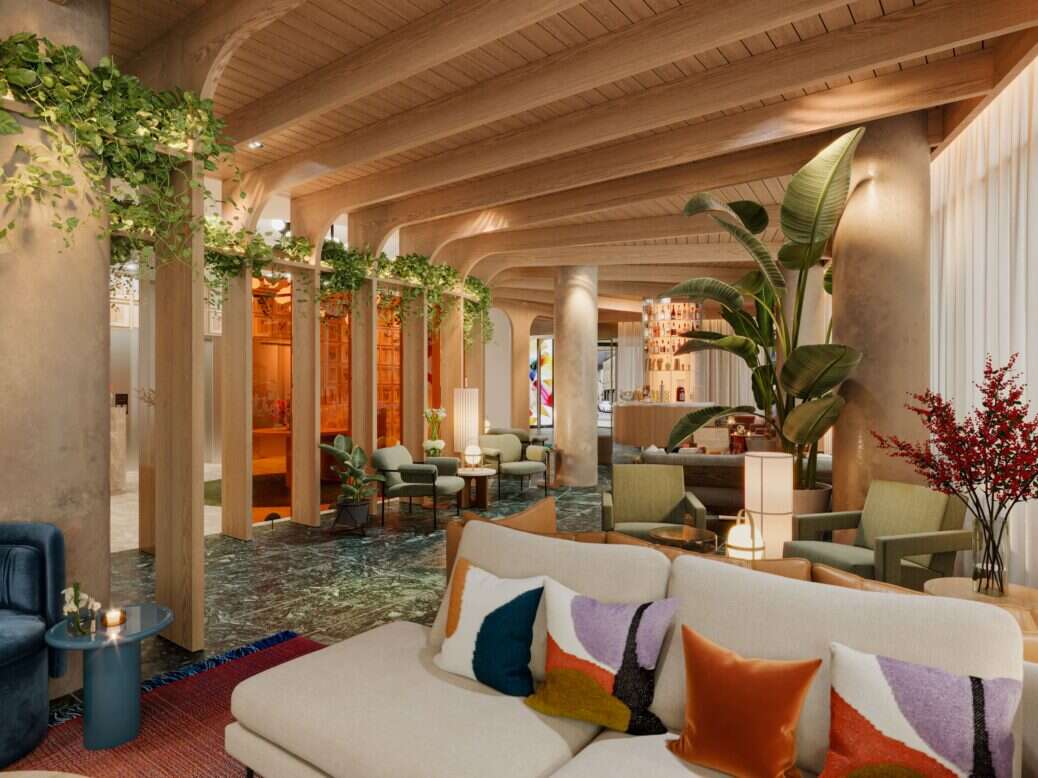 London is set to welcome a bumper crop of new hotels in 2023, with St. Regis and Mandarin Oriental among the luxury brands opening outposts in Mayfair. Now, Preferred Hotels & Resorts has set its sights on the capital's exclusive neighborhood once again, with the latest addition to its Legend Collection, The BoTree.
Situated in the heart of the West End at the intersection of Mayfair and Marylebone in what is arguably London's most coveted postcode, the hotel – a sister property to Middle Eight in Covent Garden and The Guardsman in Westminster – is on track to become one of 2023's hottest openings.
Slated to launch in July next year, the hotel will feature 199 rooms and 29 elegant suites. Amsterdam-based designers, Concrete, have been brought in to craft the interiors, decorating the rooms with a playful mix of colorful fabrics and eclectic furnishings.
[See also: The 15 Best Luxury Hotels in London]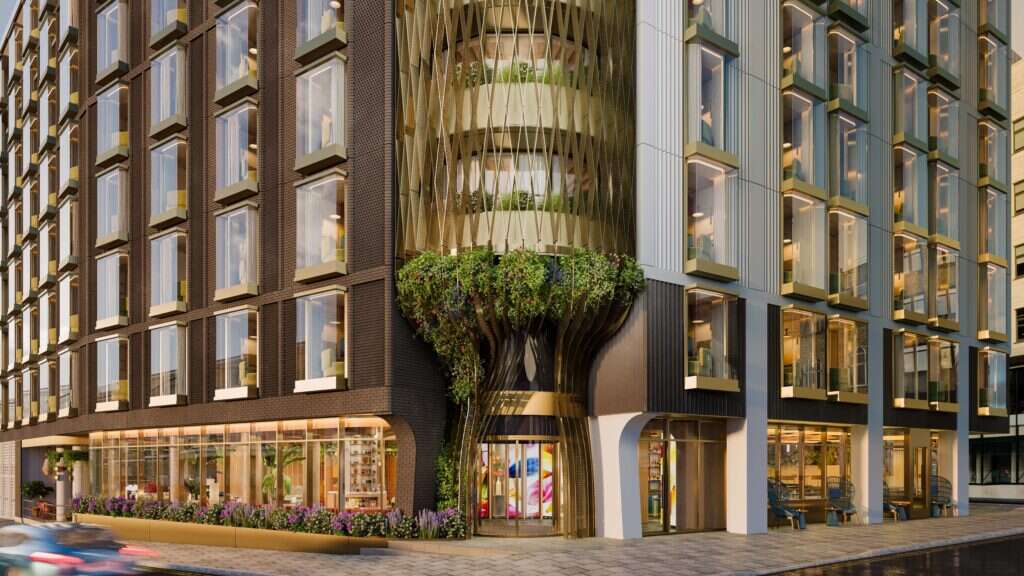 Each room will boast a reception space with sliding panels leading to the bedrooms and lounge areas, while the suites will feature expansive private balconies and a personal bar complete with a cocktail station.
For the best views of the London skyline and total privacy, guests can opt to stay in the Presidential Suite. The opulent abode will be accessed via a private elevator with a separate guest entrance and can be connected to adjoining suites to create a sprawling 3,770-sq-ft retreat.
Renderings of the suite reveal a striking open-plan apartment decorated with bright contemporary artwork, soft woven rugs and a vibrant ceiling flower installation.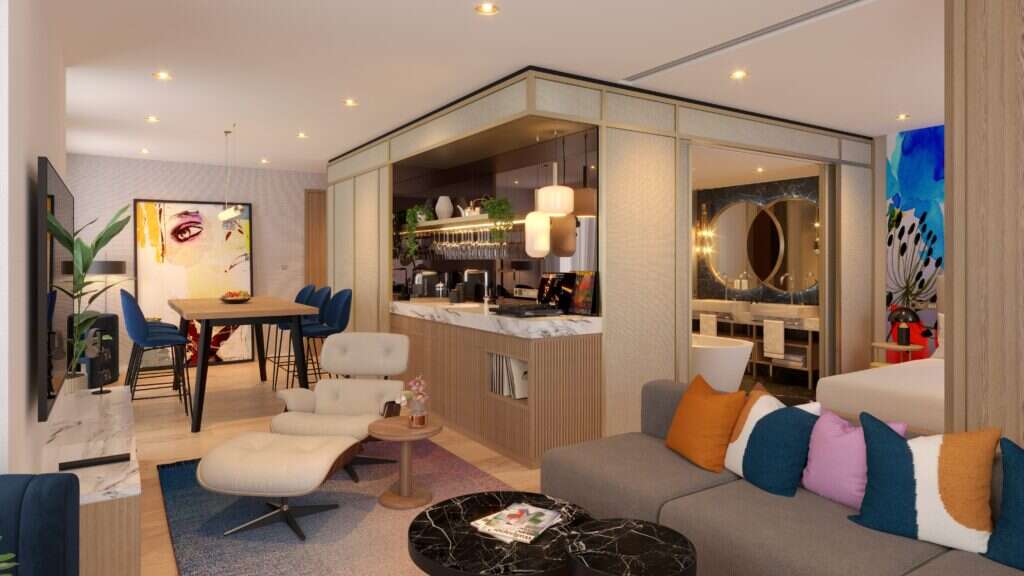 Elsewhere, there will be plenty of entertainment. The BoTree will feature two gourmet eateries (one of which will have a stylish rooftop terrace), a live music club, cinema screening room and fitness center.
With its enviable location on Marylebone Lane, the hotel is the perfect setting from which to explore the city. Within walking distance of both Regent's Park and Hyde Park, The BoTree is surrounded by countless museums, galleries, theatres, boutique shops and restaurants.
[See also: The Most Festive Hotels for Christmas in New York]