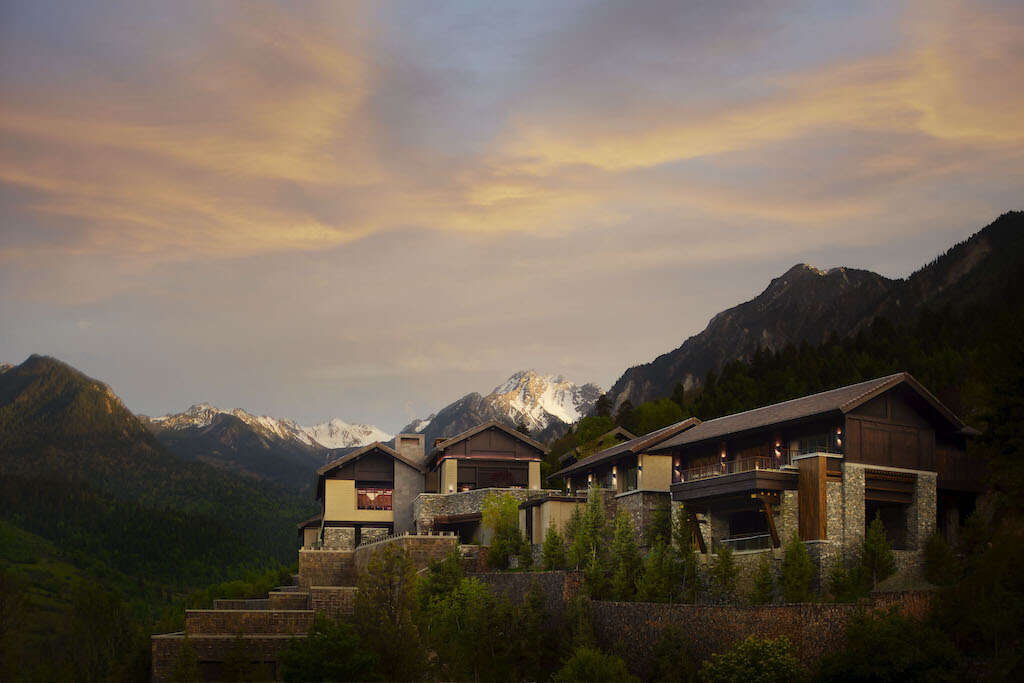 Ritz-Carlton has announced the launch of its first Reserve in China – Rissai Valley, a Ritz-Carlton Reserve – which opened its doors in the Sichuan province near the Qinghai-Tibet plateau earlier this month.
Found in the Jiuzhaigou National Park, also known as the 'Valley of Nine Villages', the new resort is surrounded by an almost boundless natural bounty comprised of alpine mountains, mythical ancient forests, cascading waterfalls and tiered lakes.
Immersing guests in this atmospheric scene, Rissai Valley's 87 villas each have brilliant views across the snowcapped mountain range. The design was led by U.S.-based architectural firm WATG, which has carefully captured the essence of the landscape through its use of traditional building techniques and local materials. 
[See also: Bulgari Hotel Tokyo: Tranquility in the World's Busiest City]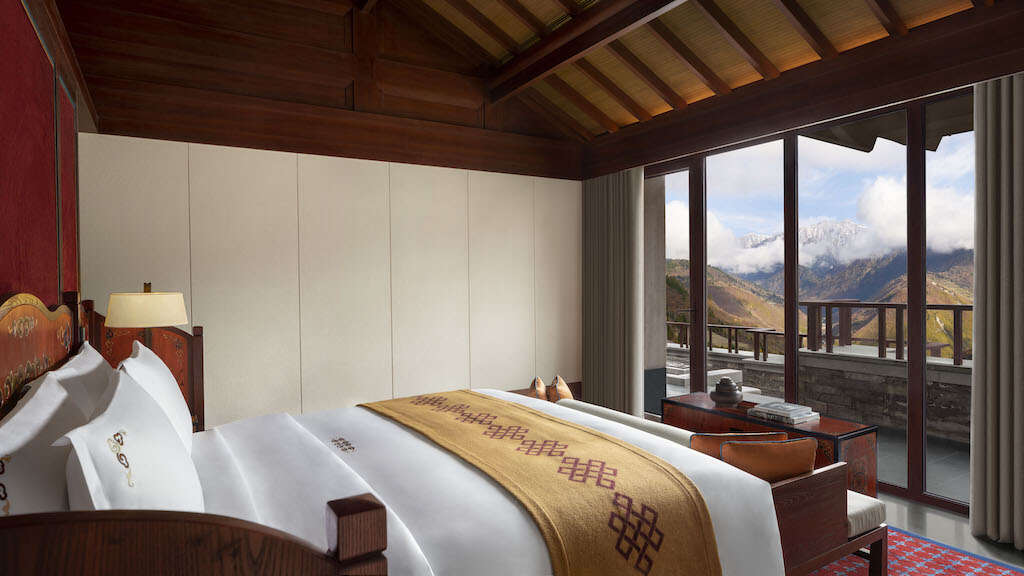 Inside, the late Indonesian designer Jaya Ibrahim has paid homage to the captivating colors of the region with a palette of greens and blues, as well several examples of local Tibetan craftsmanship.
"We are thrilled to debut Rissai Valley, China's first Ritz-Carlton Reserve in Jiuzhaigou, one of the most stunningly beautiful and culturally rich areas of the world," said Tina Edmundson, president of luxury at Marriott International. 
"Rissai Valley is the sixth property in a rare portfolio of exclusive estates worldwide, offering an intimate and transformative experience rooted in heartfelt care and human connection. I cannot wait for guests to enjoy the ancient indigenous culture and traditions of Jiuzhaigou through a unique Ritz-Carlton Reserve lens."
[See also: Rosewood Announce First Resort in the Maldives]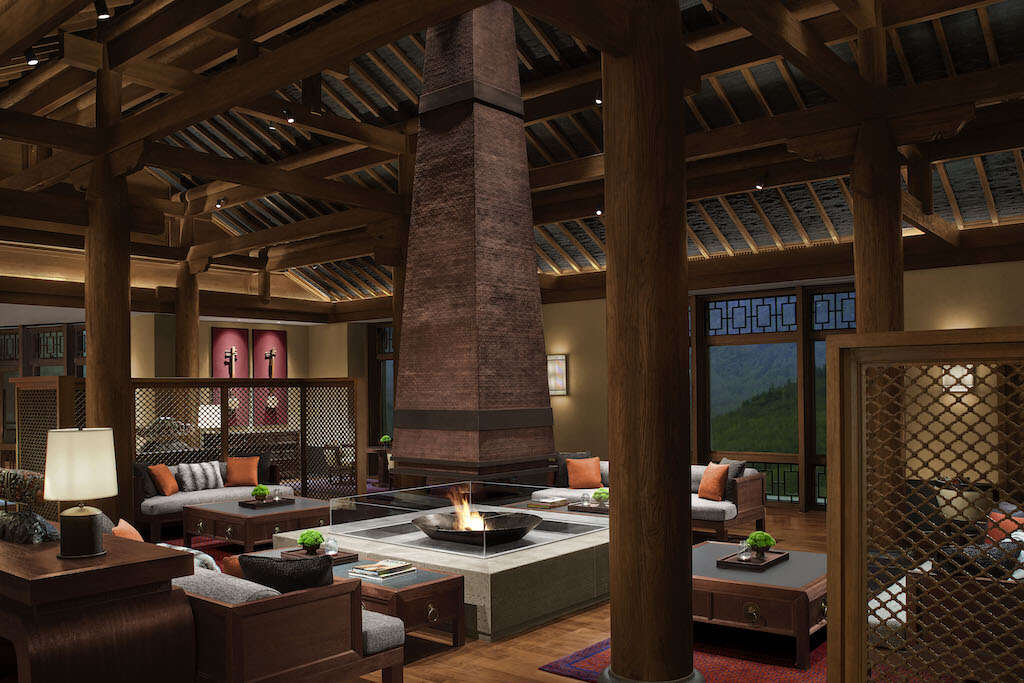 In a bid to honor the honor native communities and provide insight into local heritage, Rissai Valley, a Ritz-Carlton Reserve has been careful to integrate many cultural experiences and rituals into its offering. Guests are welcomed to the resort with a Tibetan blessing ceremony and a dedicated team of local Tibetan culturalists, artisans, chefs and healers has been enlisted to help continue to immerse visitors.
Throughout their stay, each party is privy to the services of a dedicated personal host – also known as a Nieba – who is on hand to arrange every detail of guests' stays. This might include making reservations at one of the several restaurants (Bo Ri Village is for all-day dining, Cai Lin Xuan offers refined local cuisine and La Montagne puts on al fresco barbecues), or arranging treatments at the signature wellness facility, Rissai Spa.
Like the rest of the hotel, Rissai Spa takes its inspiration from traditional Tibetan rituals, with a range of treatments designed to promote relaxation through ancient healing methods. This might include singing bowl therapy or outdoor yoga sessions. There's also a soothing infinity pool that overlooks the mountain village below.
[See also: Casa Chablé: A New Eco Retreat in a Mexican Biosphere]