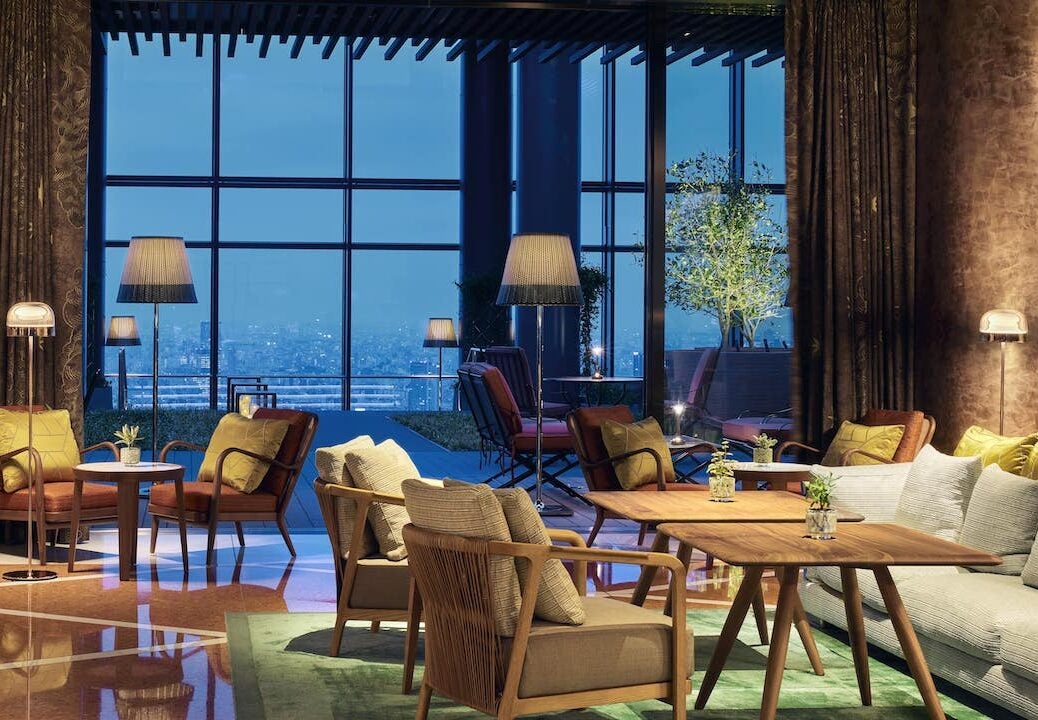 Spring is an especially auspicious time of year in Japan, when the sakura (cherry blossoms) are in bloom and the cities and streets reemerge from the doldrums of winter into a mystical dreamlike haze awash in pink magical realism. It's a sacred time signifying renewal and new beginnings, so it only makes sense that Bulgari Hotel Tokyo would open its glamorous Italianate doors at the peak of the season on April 4.
Soaring high above Tokyo's glimmering skyline and occupying floors 40 to 45 of a new mixed-use ultra-skyscraper, Bulgari joins the ranks of like-minded luxury high-rise hotels in town including The Peninsula, Park Hyatt and Shangri-La.
At a star-studded ribbon-cutting event to celebrate the grand opening, celebrities from American actress Anne Hathaway to Governor Yuriko Koike of Tokyo were spotted in attendance.
[See also: The Best Hotel Suites in Tokyo]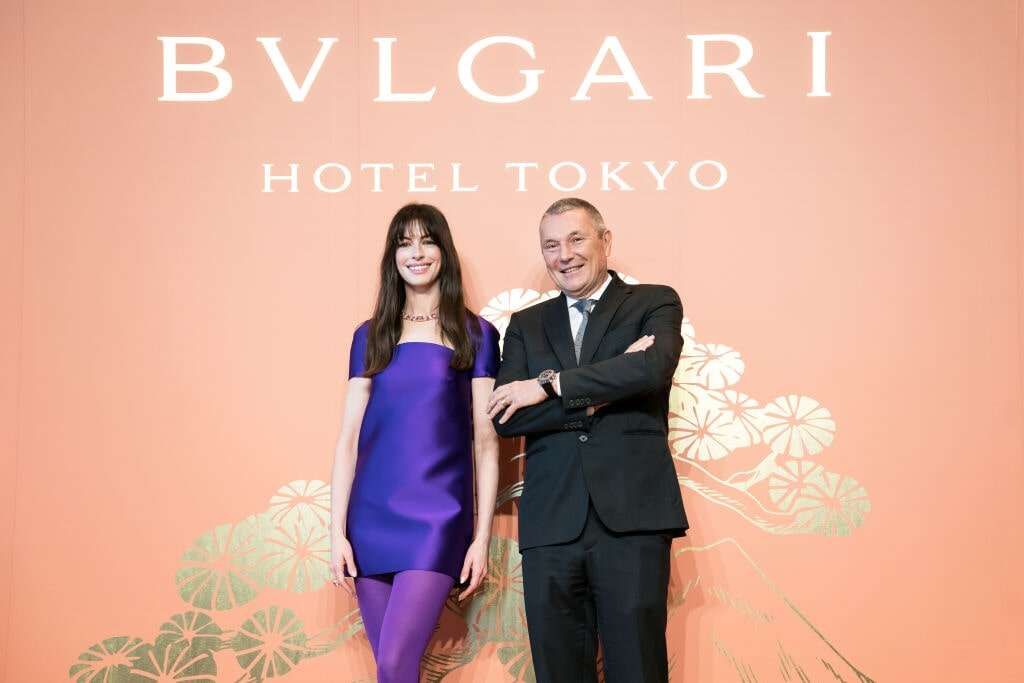 The hotel is within easy walking distance of Tokyo Station and the heart of Ginza's bustling shopping district, and marks the 8th property in Bulgari Hotels' burgeoning portfolio, with upcoming openings in Rome this year followed by the Maldives and Miami in 2025.
Among a few of the standout amenities is the stunning 10,765-sq-ft Bulgari Spa replete with nine spacious treatment rooms, signature Spa Suite and 82-ft indoor pool, and the rooftop Bulgari Bar and Terrace Gardens on the 45th floor.
When you're not enjoying a glass of Barolo by the handsome fireplace in the lounge, or indulging in Italian pastries and chocolate at Bulgari Dolci, enjoy the hotel's signature dining experiences at Sushi Hōseki and The Italian II Ristorante.
Stay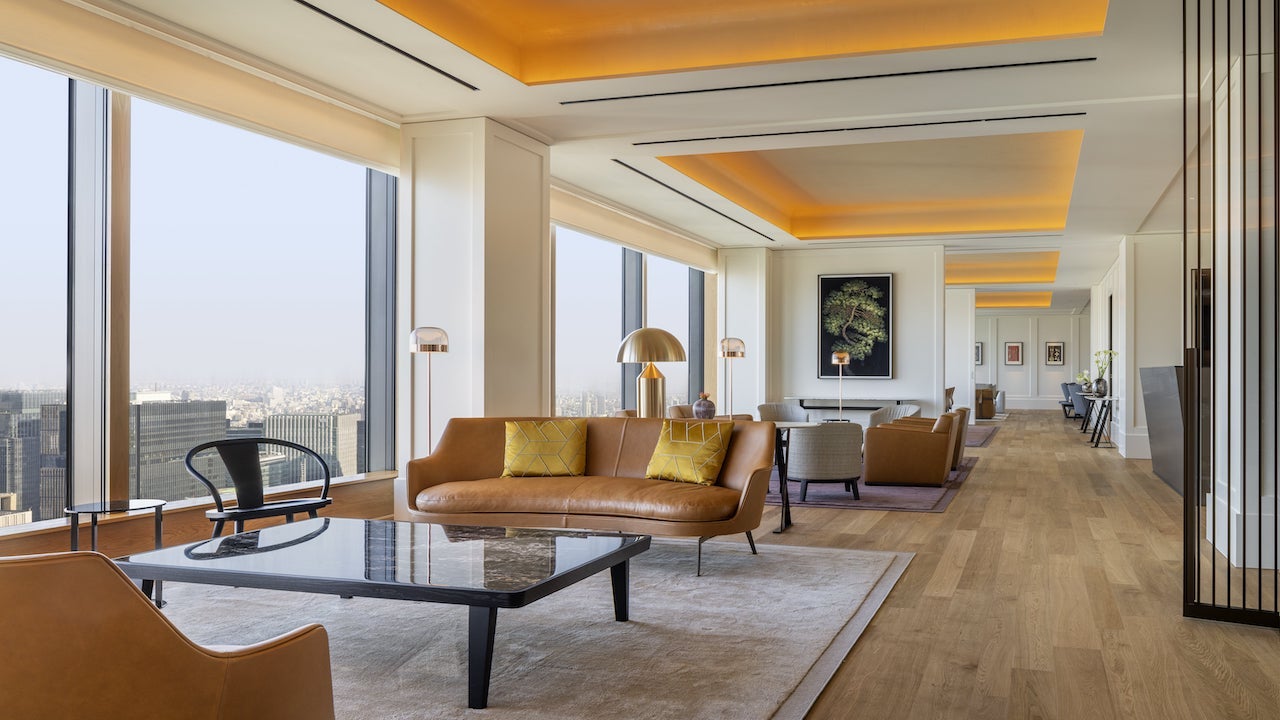 The hotel features 98 contemporary guest rooms and suites, each outfitted with sleek design details and luxury Italian furniture and finishings.
Offering some of the most resplendent views in town, the 4,305-sq-ft Bulgari Suite is considered the crown jewel of this exquisite new property and is one of the largest suites in the city.
Featuring modern-meets-sophisticated Italian touches coupled with the legendary Japanese sense of hospitality and all the cutting-edge technology you could hope for, Bulgari has officially ushered in a new era of high style and opulence in Japan's vibrant capital.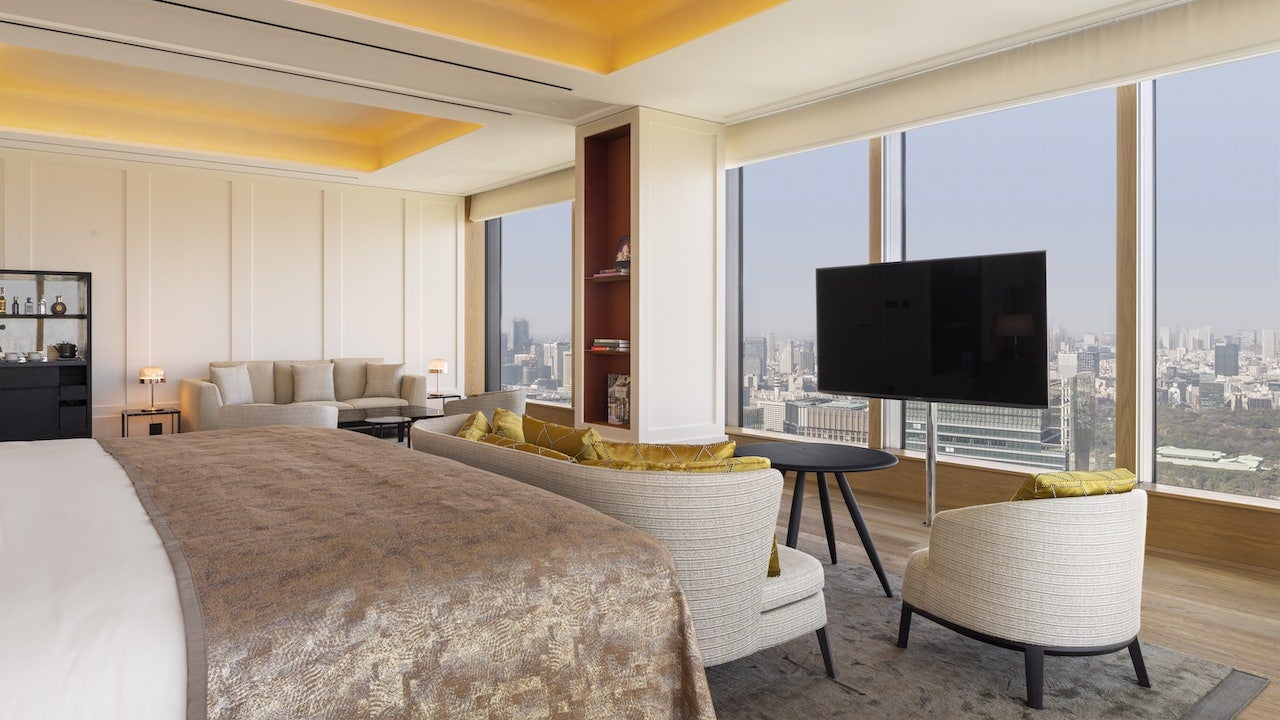 Dine
Following in the footsteps of its Japanese counterpart at Bulgari Resort Dubai, Sushi Hōseki serves as one of Bulgari Tokyo's two signature dining experiences. Helmed by celebrated chef Kenji Gyoten (of the three-Michelin-starred Sushi Gyoten in Fukuoka), Hōseki — which translates to 'gemstone' in Japanese — is an eight-seat jewel box overlooking a private Japanese Zen garden; it offers diners an intimate and memorable omakase experience.
With panoramic views over the city, Il Ristorante-Niko Romito (sibling to Bulgari Dubai's two-Michelin-starred Il Ristorante-Niko Romito) serves contemporary Italian cooking in an elegant and upscale setting. Cap it all off with a yuzu-infused cocktail on the sumptuous rooftop Bulgari Bar where, on a clear day, guests can sit back and soak in the views of Mount Fuji in the distance.
Explore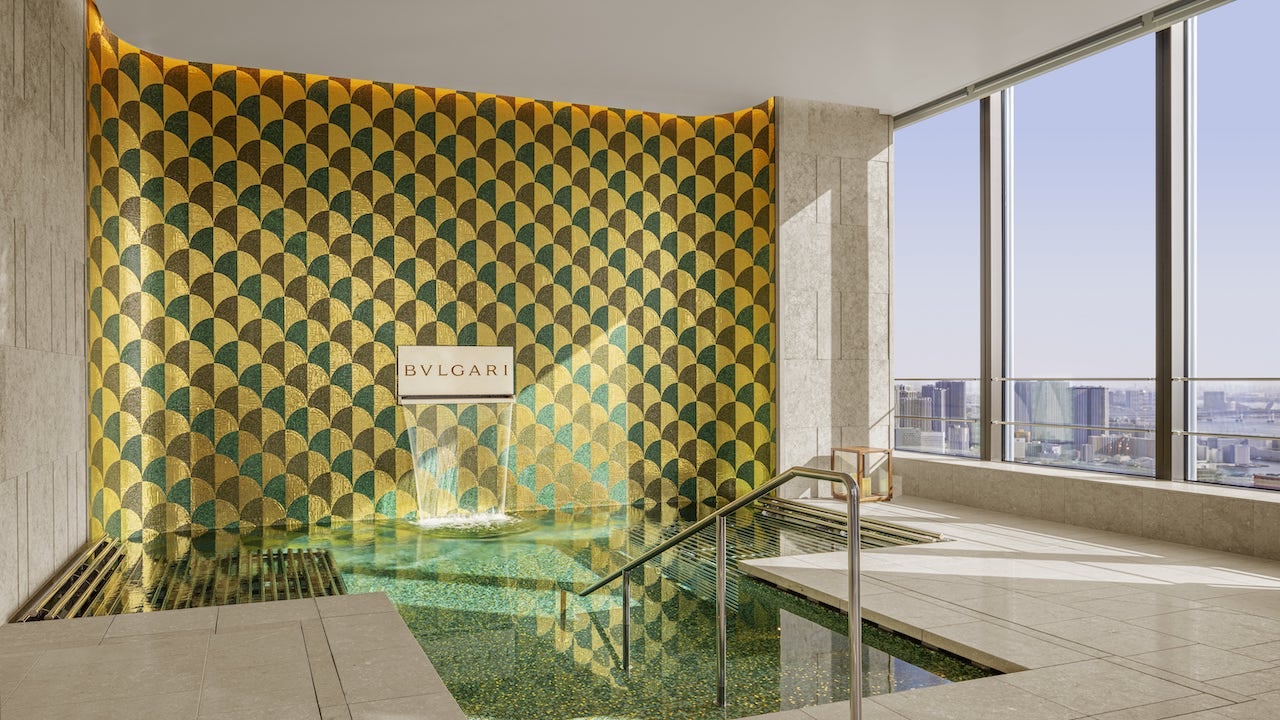 Beat the crowds and start your day early exploring the back alleys of Tsukiji Outer Market, where an array of fresh seafood stalls, souvenirs and sushi restaurants are a great way to experience a real taste of Tokyo.
Make your way over to teamLab Planets for an out-of-this-world interactive experience. Come sunset, head to Shibuya Sky, which opened in 2022 and offers 360-degree views from the 755-ft-high observation deck.
At the end of the day, head over to Shinjuku, where Ben Fiddich — ranked one of the world's 50 Best Bars in 2022 — continues to be one of the most coveted spots in town. Pull up a chair at the dimly lit bar, where Hiroyasu Kayama will mix the cocktail of your choice in a whimsical dance that is one part mixology, another part magic.
Junior suites from $3,558 per night. Contact tokyo.h@bulgarihotels.com, +81 362 623 333, bulgarihotels.com
This article appears in the 05 Jun 2023 issue of the New Statesman, Summer 2023