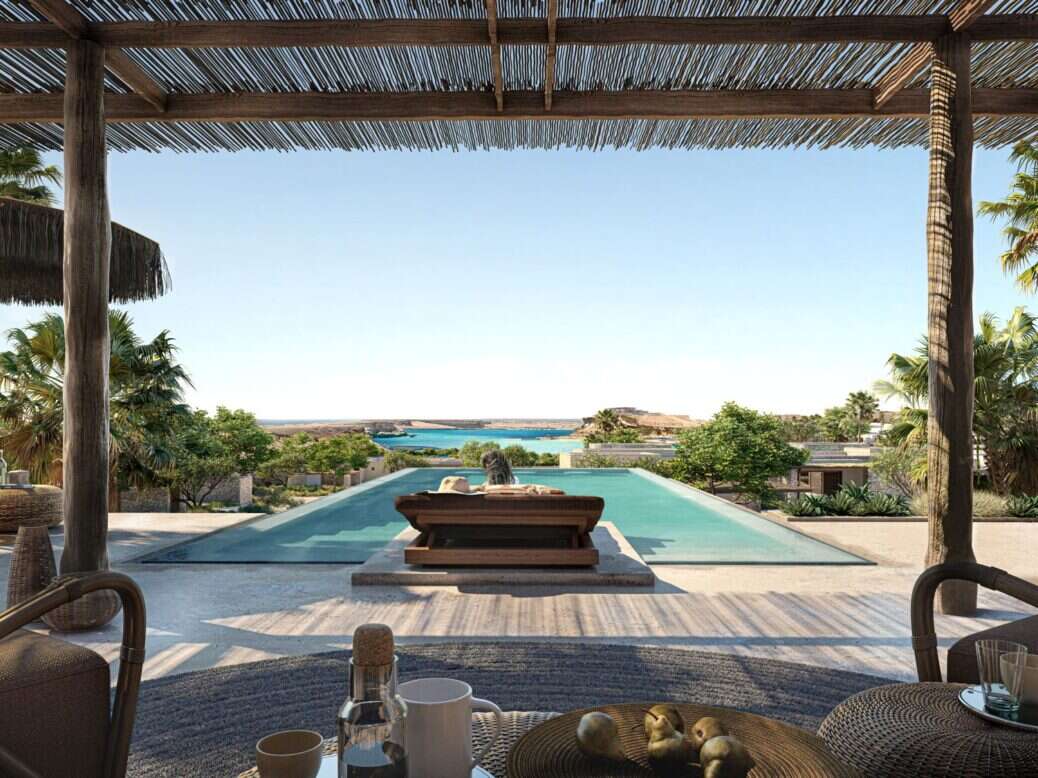 Never one to miss out on a prime location surrounded by nature, Six Senses has announced it will be opening Six Senses Amaala in Saudi Arabia, in conjunction with the Kingdom's Vision 2030 program and Red Sea Global.
Sprawling across 1,600 square miles of a previously untouched nature reserve, this vacation destination is notable for its unspoiled coastal reefs, its white sand beaches, and its brilliant and dramatic vistas of mountains and coasts. In line with the Six Senses philosophy, Six Senses Amaala will celebrate this regional beauty through both meticulous aesthetics and unflinching commitment to sustainability.
"We are connected by a shared commitment to the practice, appreciation, and advancement of arts and culture, wellness, and environmental preservation," says Six Senses CEO Neil Jacobs.
[See also: Six Senses CEO Neil Jacobs on Sustainable Luxury]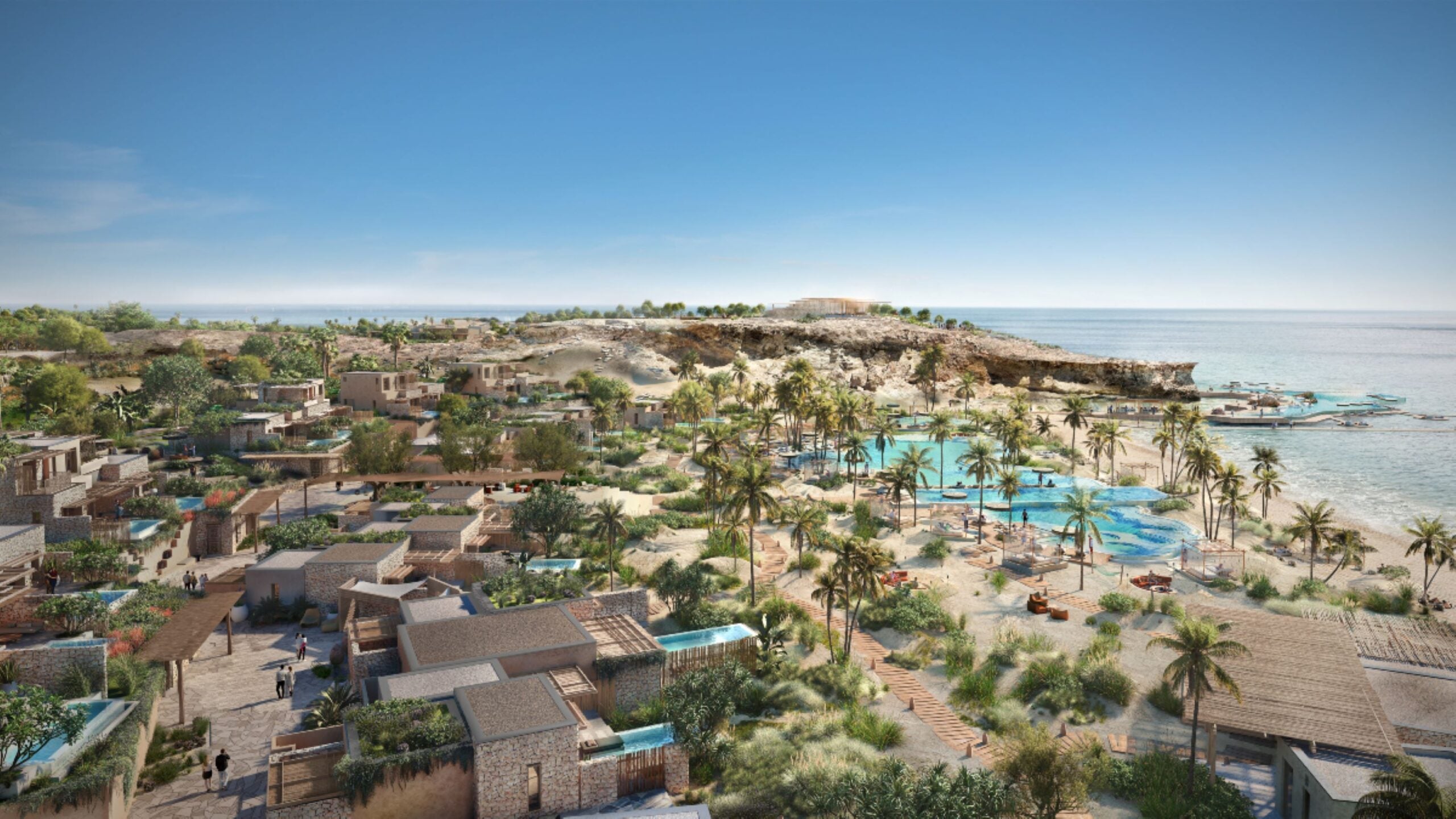 "Six Senses Amaala is part of a holistic hub for the arts, a leading diving destination, an extension of the Mediterranean yachting corridors, and an integrated wellness community, all of which we hope inspires guests to embark on transformative personal journeys."
The complex will feature 64 rooms, 30 villas, 25 branded residences and six suites, all of which have been designed by U+A architects with interiors by Studio Carter.
Six Senses Amaala, like the brand's 22 other hotels, has endeavored to create a luxury space that blends in with the heightened natural beauty around it. For this particular location, U+A and Studio Carter have drawn upon the traditional coastal villages of the country and utilized locally sourced materials for a hotel experience that also takes full advantage of the hilltop views across the Hijaz Cove and the Red Sea.
[See also: The Hotels and Resorts Bringing Luxury to The Red Sea]
Built akin to a village-style layout, the hotel features winding streets and paths connecting the various rooms and residences to other amenities within Six Senses Amaala.
These include classic features of the brand, such as a state-of-the-art Six Senses Spa, communal outdoor and indoor spaces, various dining options including a beach restaurant in Hijaz Cove, and several sporting facilities.
Unique to the new destination, however, is a shisha tea house and prayer rooms in a nod to the region's culture and religion, as well as natural rock pools, pocket beaches, and other wondrous natural features so characteristic of this part of the world.
"Our growing relationship with the Six Senses brand across our expanding portfolio reflects our belief in the quality of operations they bring to every property, and our shared commitment to protecting and enhancing the environment," said John Pagano, CEO of Red Sea Global.
[See also: John Pagano Sets Out Vision for Red Sea Global]