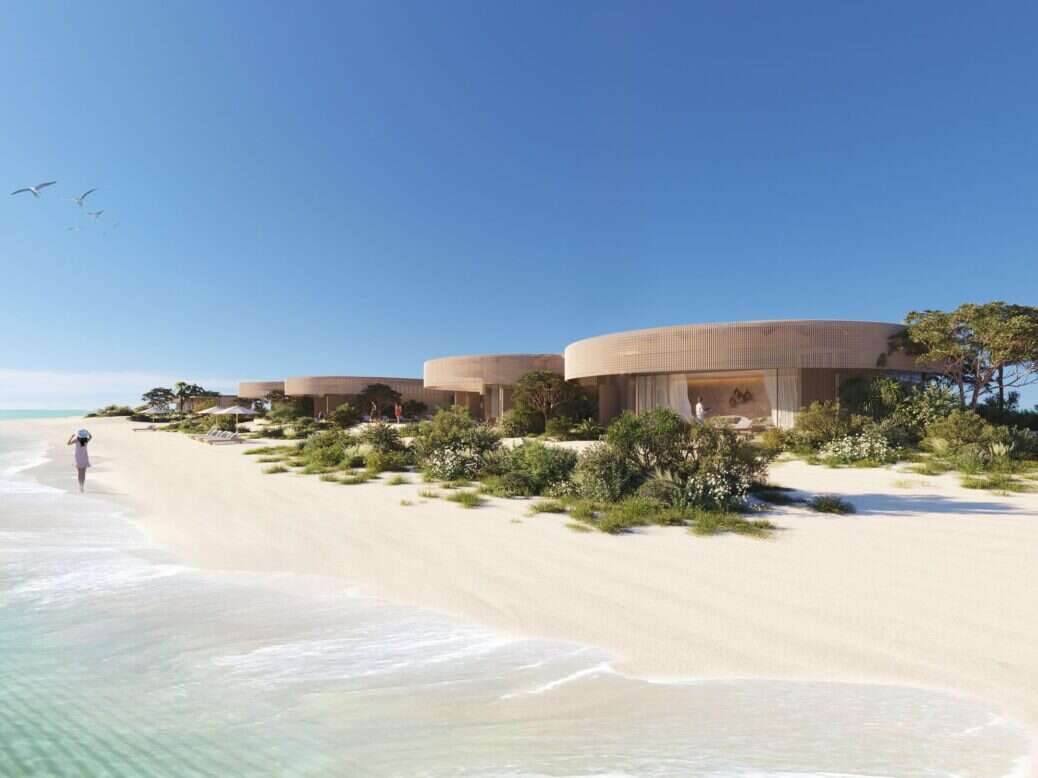 Anticipation continues to rise as Red Sea Global pushes ever closer to the launch of its ambitious tourism destination, The Red Sea. This year is set to see the first guests arrive at hotels and experience one of the most talked about hospitality developments on the planet.
Red Sea Global has attracted some of the biggest names in the luxury travel industry. Properties from heavy hitters of exceptional prestige, including Rosewood, SLS, Fairmont and Raffles, and Grand Hyatt, are all in various phases of development.
Among this list of giants from the luxury hotel business, the first hotels opening as part of phase one will be Six Senses Southern Dunes, The Red Sea; St. Regis Red Sea Resort; and Nujuma, A Ritz-Carlton Reserve.
Tony Coveney has been placed at the helm of two of these luxurious resorts. As general manager of both the St. Regis Red Sea Resort and Nujuma, a Ritz-Carlton Reserve, it's clear that Coveney is going to have his hands full. But the hotelier is clearly relishing the opportunity, describing himself as being "cool as a cucumber".
Both the St. Regis and Ritz-Carlton Reserve brands fall under the umbrella of Marriot International, which already has a deep understanding of operating a hotel in Saudi Arabia — the group currently has 21 properties within the country.
"For Marriot, over the next three to five years one of our main goals is to expand the luxury segment of our portfolio," says Coveney. "We understand there is a clear appetite for that style of accommodation in the Middle East, so it's a key area we are focusing on."
With a career that stretches across the globe from Dublin to Sydney, including a stint in Riyadh and, more recently, Astana in Kazakhstan, Coveney's latest posting is Ummahat, a selection of islands boasting gorgeous beaches and coral reefs in the Red Sea that will soon be home to St. Regis Red Sea Resort and Nujuma, a Ritz-Carlton Reserve.
Guests are scheduled to begin arriving in fall, but what can they expect from St. Regis and Ritz-Carlton? And how has The Red Sea attracted so many iconic luxury brands?
[See also: John Pagano Sets Out Vision for Red Sea Global]
The logistics of luxury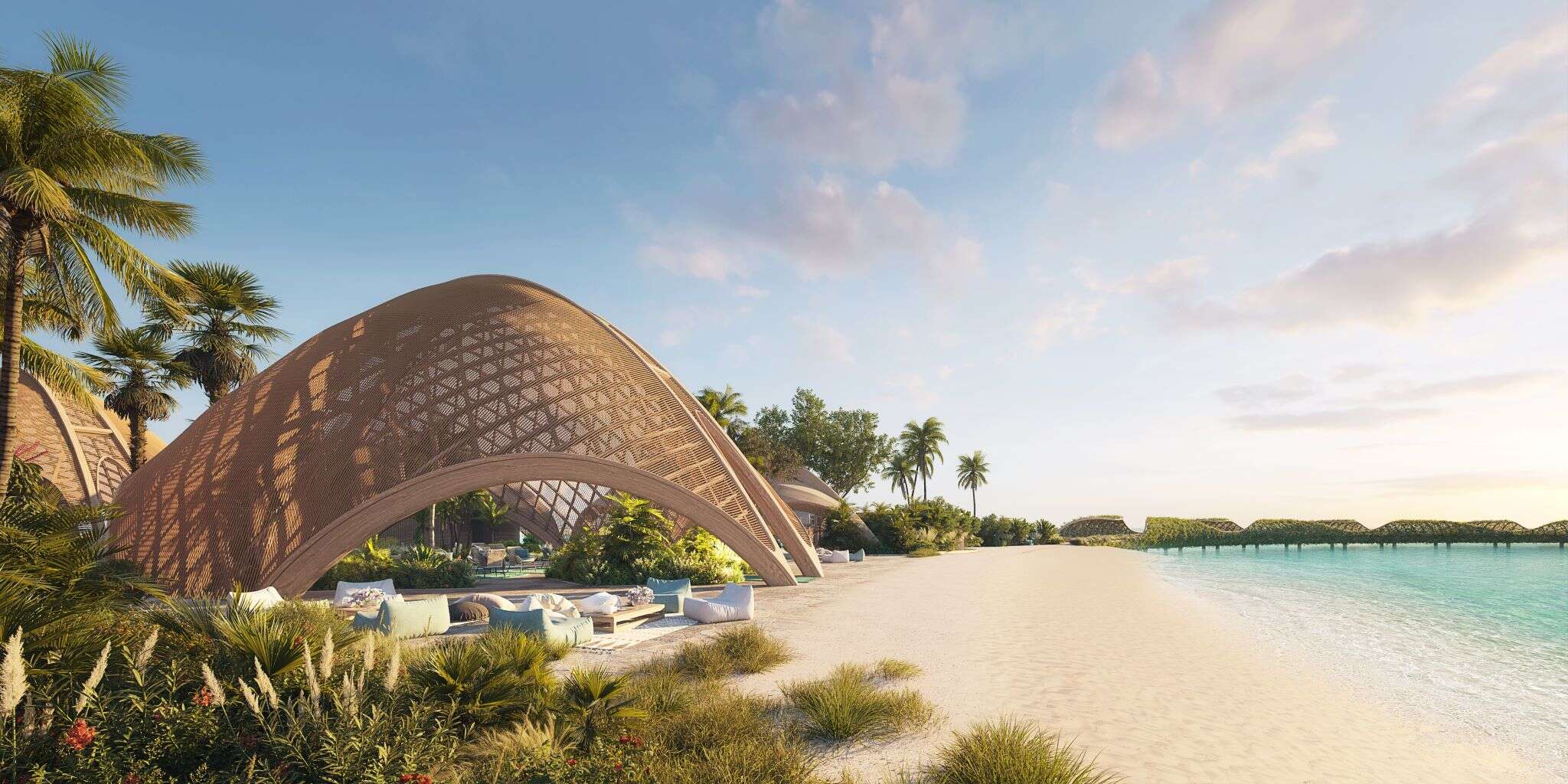 Marriot International alone is establishing three of its brands on-site, with Ritz-Carlton Reserve and St. Regis joined by Edition. "The Red Sea is in an ideal location, it's a springboard for several of the major projects occurring along Saudi Arabia's west coast," says Coveney.
In addition to the expansive resorts, an impressive international airport is also under construction. Situated within three hours flying time of 250 million people, this state-of-the-art airport completely rewrites the standard airport experience. Baggage collection is a thing of the past. Visitors' luggage will be transported directly from aircraft to room.
"The airport is the first guest experience and it's going to be a meaningful one," believes Coveney. "Expect an interactive and engaging, service-first experience where guests can check into their hotel before they even leave the terminal."
It's hard not to imagine how this new luxury style of logistics — streamliniing some of the most laborious elements of travel — will invigorate the industry as a whole and set a new standard of luxury.
[See also: John Pagano on Making The Red Sea Project a Reality]
Born through sustainability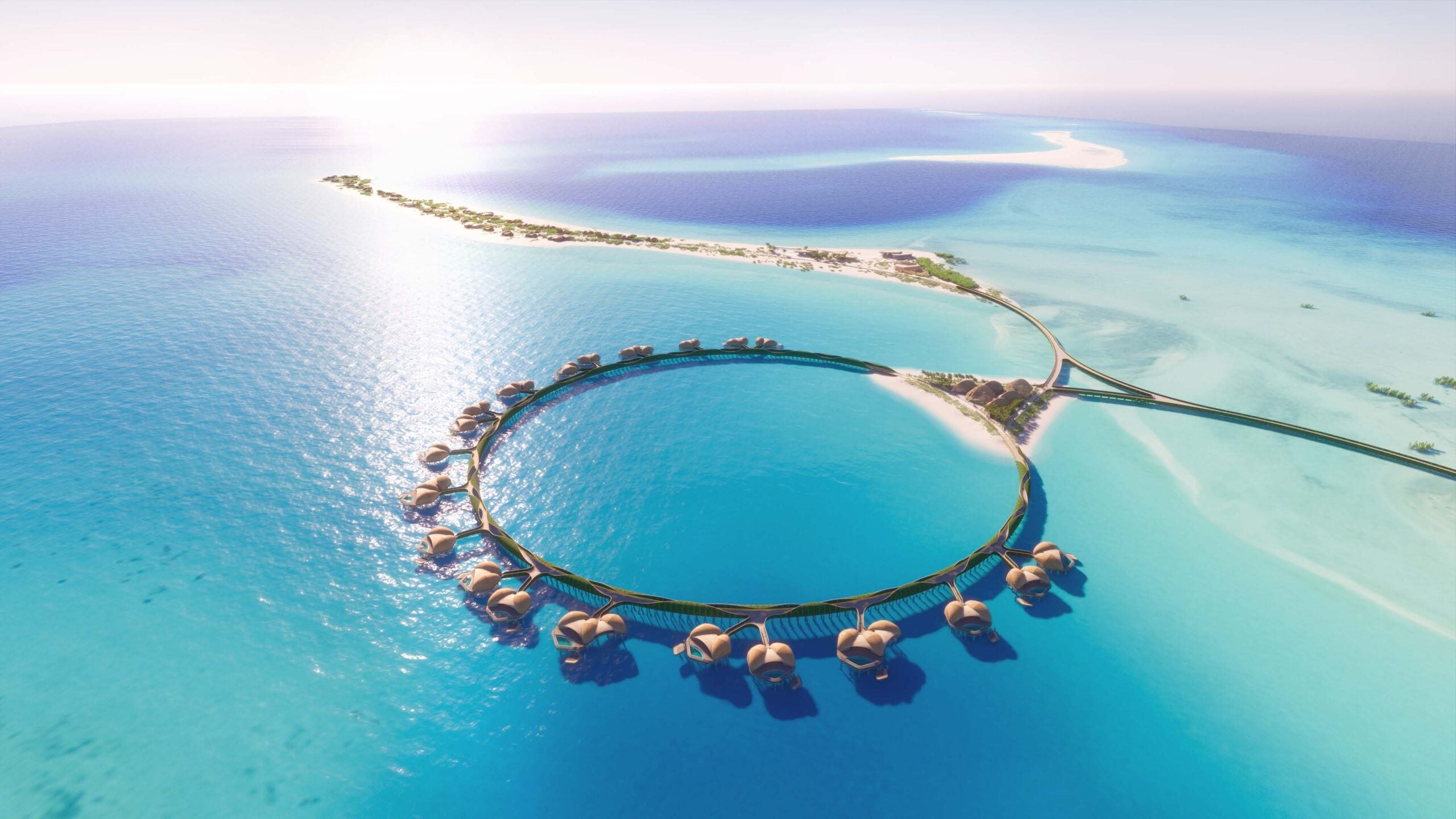 A fundamental goal for The Red Sea was not only to be constructed in a sustainable way but to actually have a regenerative impact on the region. Plans to have a net positive impact on marine corals, in addition to the extensive involvement of the local community, has played a vital role in attracting a hotel sector that is increasingly aware of its environmental responsibilities.
"As a company, we are always looking for opportunities to showcase how we can develop projects with great partners that share a similar vision and values in terms of the environment," says Coveney.
Nujuma is only the sixth property worldwide to carry the Ritz-Carlton Reserve brand, and the first in the Middle East. These are hotels found in remote locations of outstanding natural beauty. As such, sustainability is crucial to ensure the longevity of these incredible destinations like The Red Sea.
Nujuma is particularly focusing on the lack of light pollution found at the hotel, which will provide some of the best stargazing in the world. "It's this quality which inspired the name of the property, najm is the Arabic word for star," says Coveney.
[See also: The Red Sea: An Adventure Like No Other]
St. Regis and Ritz Carlton Reserve at The Red Sea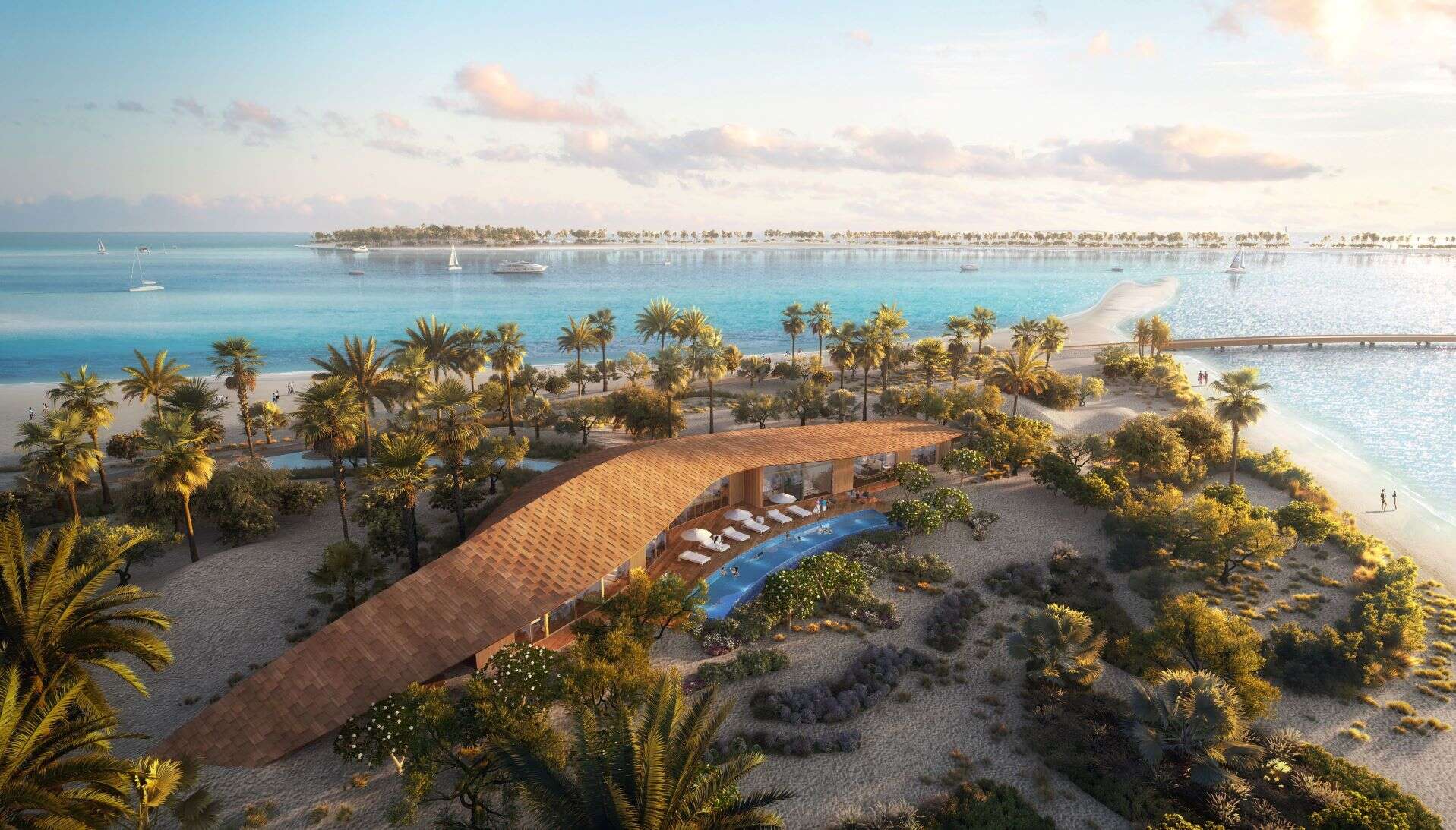 Although only a short boat ride apart, the Ritz-Carlton Reserve and St. Regis will have a different feel.
"The simplest way to explain the difference is that St. Regis will be the social island," says Coveney. "It's the place to go and spend time with friends and family, the amenities reflect that. There are more food and beverage options, the island itself has a larger footprint and there's a kids club to aid parents and entertain younger ones.
"The Ritz-Carlton Reserve is the place to go to escape all that. It's the place to get in touch with yourself and your partner. There's an inherent privacy in the architecture with the separation of the villas. I think it is going to be incredibly popular with honeymooners."
Each hotel is clearly going to attract guests to the Red Sea looking for a certain style of holiday, however, there are also similarities. Fans of St. Regis will be pleased to know their famous butler service will be present at The Red Sea, whereas guests at the Ritz-Carlton Reserve will be impressed by the experience ambassador service.
As both hotels are situated off the mainland on their own private islands, back-of-house planning must be meticulous. "Everything has to be pre-booked," says Coveney. "We are able to use that to our advantage, we can tailor our guests' experience well in advance of their arrival."
This level of care can be as hands-on or off as guests like and ranges from staff members knowing guests' names to more extensive requests. "With both hotels, we like to offer a nothing is too much trouble, everything is available, whenever, wherever, style of service," adds Coveney.
[See also: The Red Sea Project Aims for Regenerative Societal Impact]
Amenities as varied as their surroundings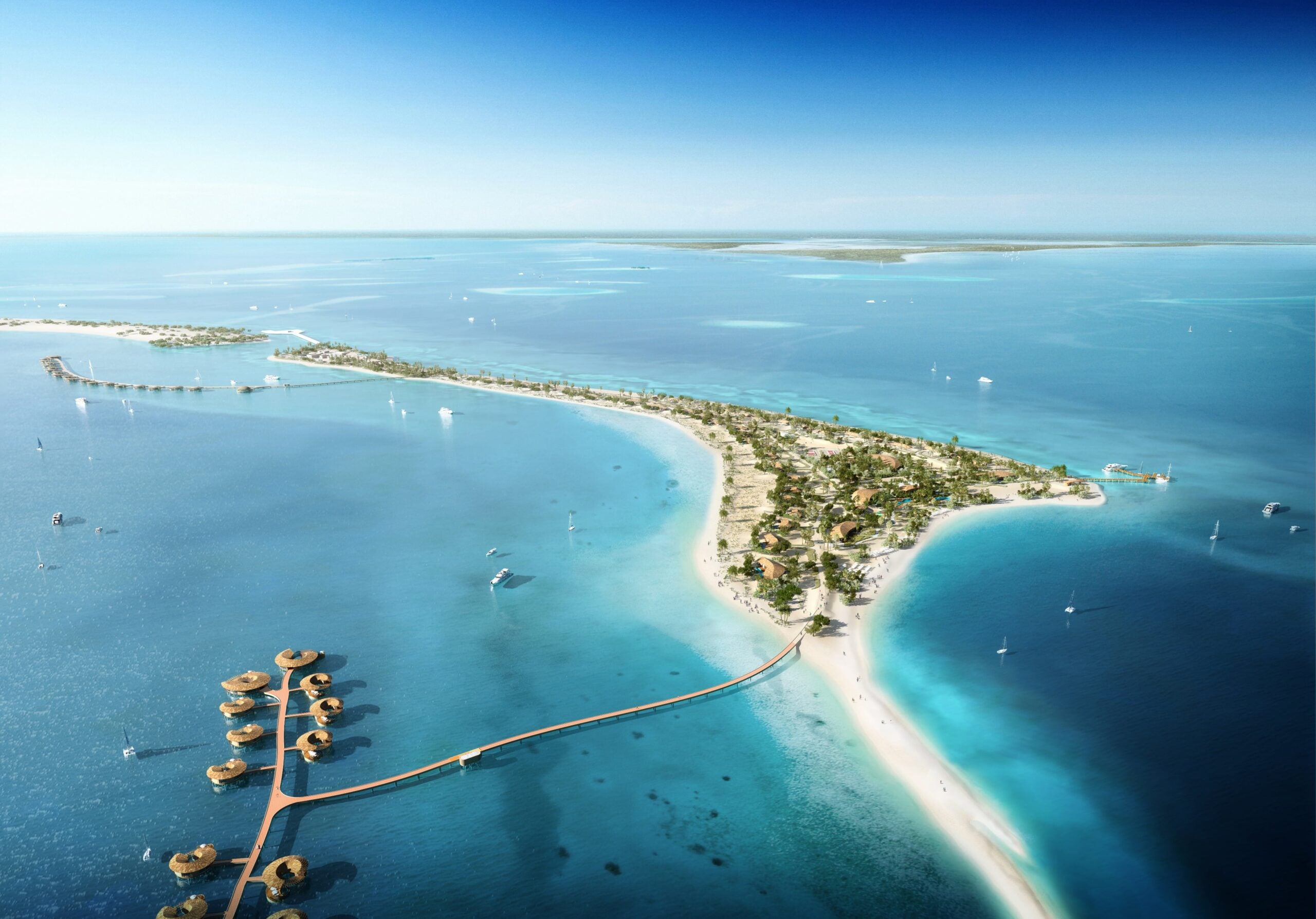 While difficult to mention all of the highlights and amenities of these two impressive hotels, there are several features that can't go unmentioned.
St. Regis features a watersports center while the Ritz-Carlton Reserve has its own dive center. "We expect there to be some movement between the properties," says Coveney. "If you're staying at St. Regis and go diving you will take the short boat ride to the Reserve."
It is hoped that the symbiotic nature of the hotels will ensure a high quality of service for guests.
As for dining highlights, St. Regis will feature an all-day dining concept, Nesma, serving Levant cuisine; a relaxed and casual beach club; a Japanese restaurant called Gishiki 45 and a signature restaurant serving steak and seafood called Tilina. "Tilina will be fairly interactive with an open kitchen and has a gorgeous sunset balcony that overlooks the reefs," says Coveney.
Both hotels will also feature world-class spa facilities, with the Ritz-Carlton Reserve, in particular, excelling in this area due to its private and peaceful nature, with treatments inspired by the stars.
As the grand opening of several of these new hotels draws nearer, it's getting more likely The Red Sea will soon become a must-visit destination for lovers of an authentic luxury experience.
To learn more visit redseaglobal.com
[Visit the Red Sea Global Hub Page Here]