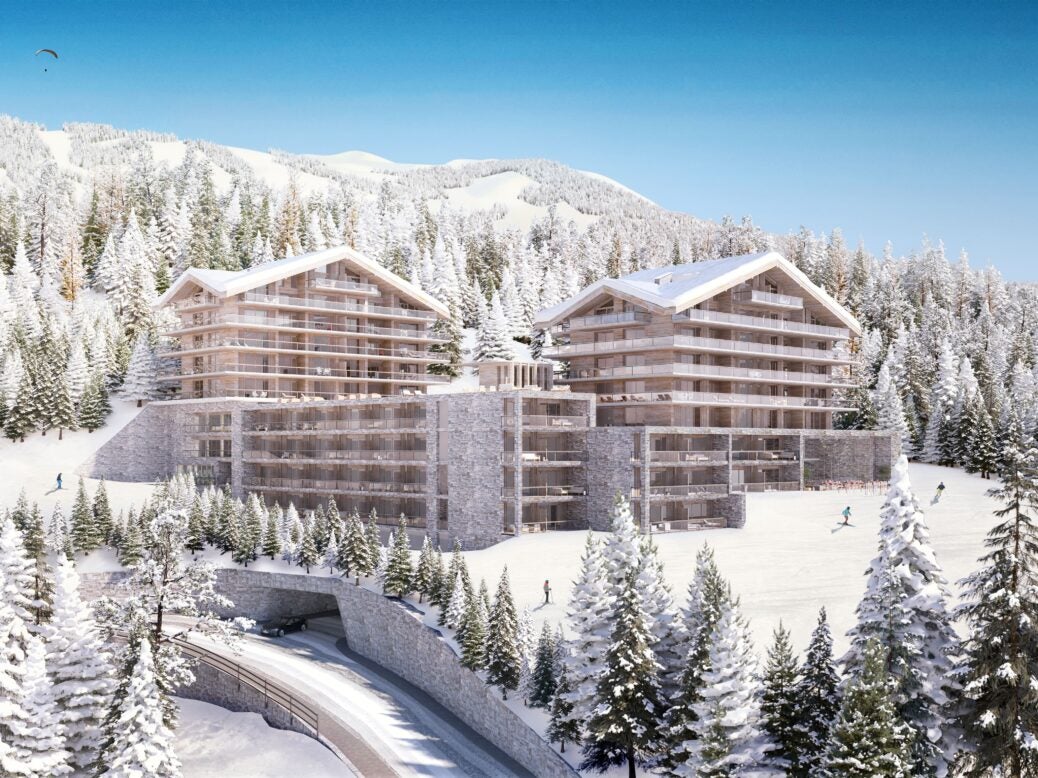 It seems like hardly a week goes by without Six Senses announcing plans to expand its burgeoning portfolio of hotels, with outposts set to pop up in Rome, London, and Zimbabwe next year. Now, the luxury brand has set its sights on Switzerland and will be welcoming guests to its brand-new Crans-Montana ski resort in February 2023.
Set high above the Rhone Valley in the heart of the Swiss Alps, Six Senses Crans-Montana is on track to become one of the coolest Alpine retreats in Europe. The resort is nestled among the pine forests on the sun-drenched south-facing slopes just above the main gondola in Crans and will boast direct ski-in, ski-out access.
Reminiscent of a typical Swiss chalet, the retreat features just 45 terrace rooms and one- and three-bedroom suites. Floor-to-ceiling windows bathe the interiors in natural light while private terraces reveal sweeping views across the Valais valley spanning the Swiss Matterhorn, 4 Vallées range and majestic French Mont Blanc massif.
[See also: The Chedi Andermatt Review: An Opulent Alpine Retreat]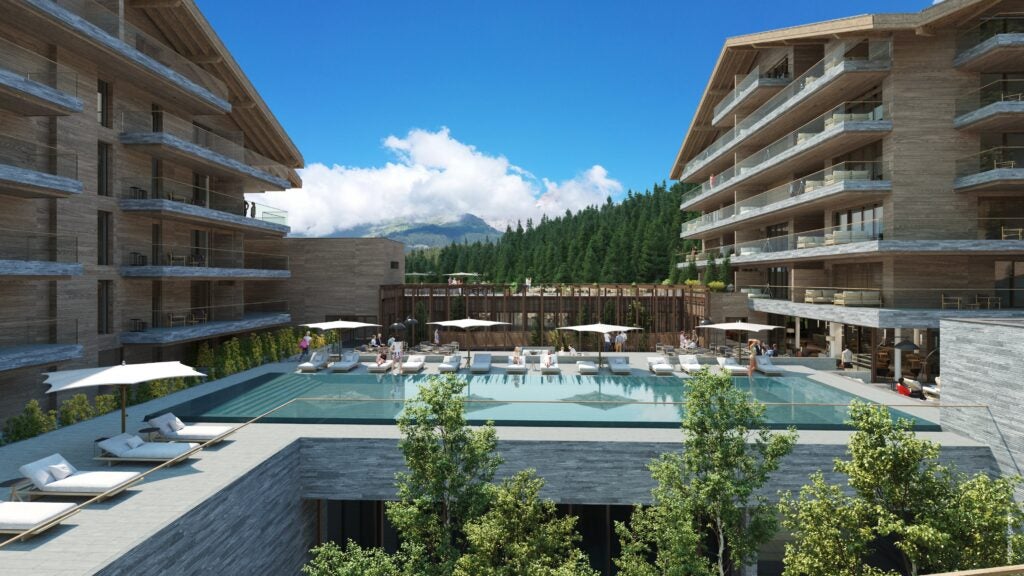 Each of the rooms has been adorned with plenty of natural materials including local larch, quartzite stone, oak and slate giving them a cozy feel. Extra comfy beds topped with fluffy throws and soft rugs make the abodes the perfect setting for warming up after a long day on the icy slopes.
Naturally, being a Six Senses property, the Crans-Montana outpost is home to an expansive 21,500-sq-ft spa complete with nine treatments rooms, a Stretch Pod (for relieving muscle tension), fitness facilities, and a yoga studio. Guests will also enjoy access to a large indoor pool, rooftop pool, steam room, hot tub, hamman and cold plunge pool.
To help ease sore muscles after a hard day on the piste, Six Senses Crans-Montana is also set to introduce an innovative Biohack Recovery Lounge. Here, guests can don NormaTec compression boots to warm up and increase circulation; use the Hypervolt percussion massager to relieve stiffness; and indulge in a soothing Venom Back Wrap which uses heat and vibrations to melt away tension in the lower back.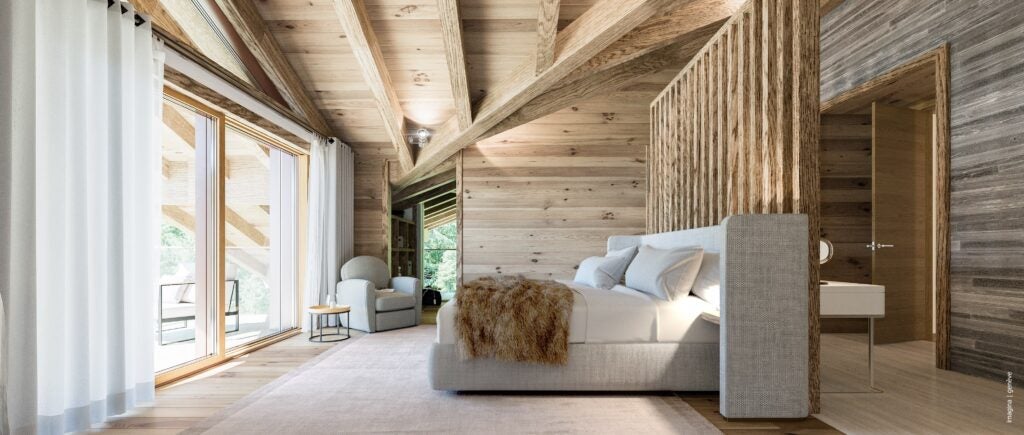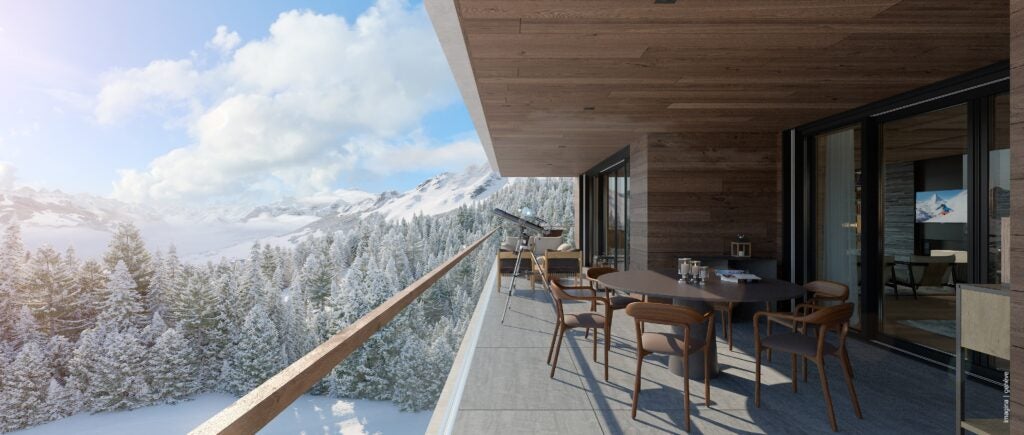 Perhaps most exciting of all is the gourmet Japanese eatery, Byakko. Named after Japan's mythical white mountain tiger, the restaurant will serve an incredible array of dishes including sushi and fish, grilled meats and hotpots. For something a bit more casual, the Wild Cabin is an all-day brasserie with a large open terrace serving classic Swiss fare.
Beyond the resort, guests will have access to over 80 miles of open slopes that descend from the 3,000-meter-high Plaine Morte glacier. Of course, the hotel's ski and concierge team is on-hand to organize lift passes and ski lessons for all abilities.
But the snowy season isn't the only time to visit Six Senses Crans-Montana. During the summer months, the lake in Crans comes alive with plenty of water activities available from pedalos to paddleboarding, and there are countless mountain trails to explore by foot or on horseback close to the hotel.