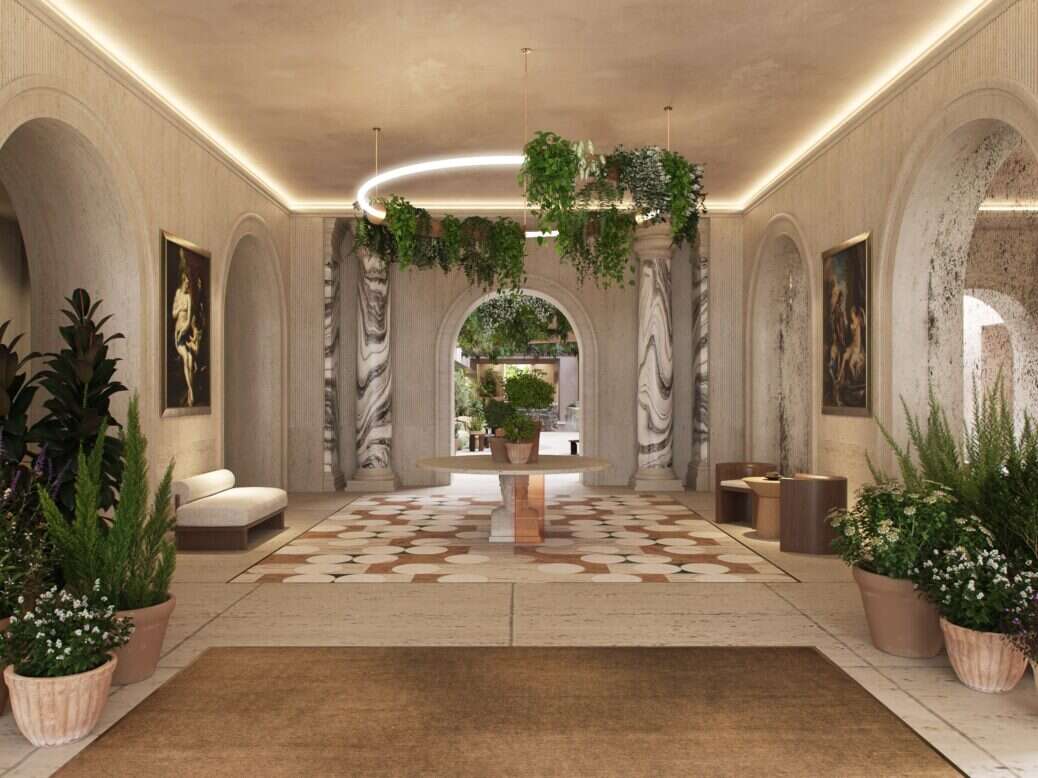 Six Senses has been on a roll lately, opening properties everywhere from Israel to Ibiza. Now, the ultra-luxe brand has announced plans to make its debut in Italy with a hotel in the center of Rome a stone's throw from the Pantheon.
Of course, Six Senses has taken the utmost care to preserve the UNESCO listed building, fully restoring the property's original façade and grand staircase. The luxury hotel brand also went one step further and undertook major renovations of the neighboring baroque church, San Marcello al Corso.
Slated to welcome its first guests in early 2023, Six Senses Rome will be situated within the Palazzo Salviati Cesi Mellini – a historic building constructed on the site of the original palace of Cardinal Giovanni Michiel which dates back to the 15th century. The palazzo takes its name from the prominent Sao Marcelo family members who lived here.
[See also: Six Senses Ibiza Debuts New Collection of Residences]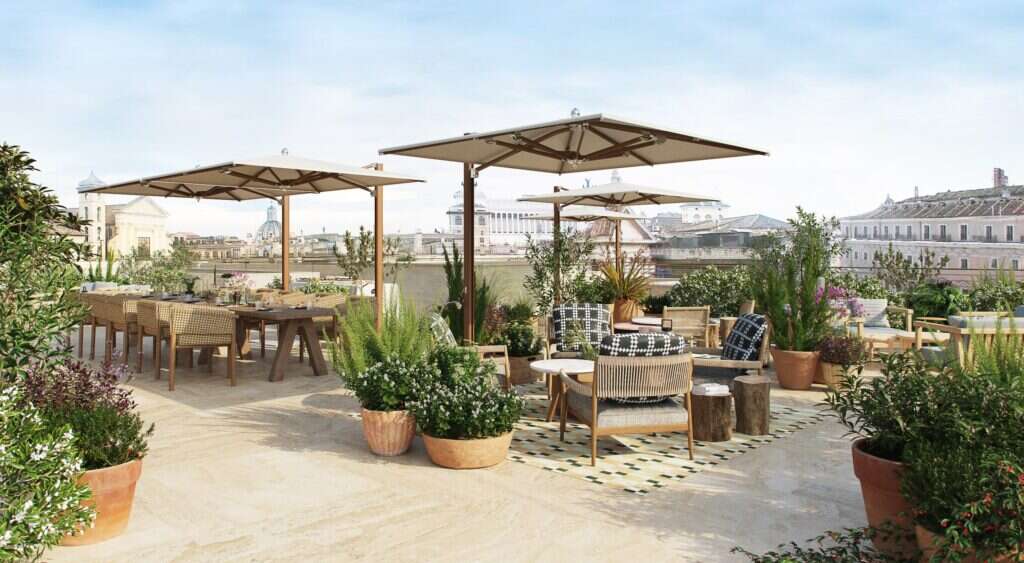 "As stewards of such a cultural and historical site, we are responsible for celebrating its past and conserving its potential for the future," said CEO of Six Senses Hotels & Resorts, Neil Jacobs.
"It also speaks to my heart. I studied culture and art in Florence and feel at home in Italy. This is more than a building to me. It is a human project, which is why we are teaming up with the architects and designers who feel as passionate and excited as I do."
To this end, Six Senses brought in Patricia Urquiola to reimagine the stunning interiors. The esteemed Spanish architect – who is known for her sustainable designs – was tasked with seamlessly blending the palazzo's authentic heritage with a contemporary vision for the hotel.
The hotel features 96 bright, airy guest rooms and suites with soaring ceilings, beautiful locally sourced Travertine limestone floors, and traditional Cocciopesto plasterwork.
On the ground floor at the BIVIUM restaurant, executive chef Nadia Frisina will serve modern Italian cuisine that draws on the bounty of vibrant local produce, while the stunning NOTOS Rooftop terrace is the perfect place to sip on a cocktail while taking in the sweeping views of the city.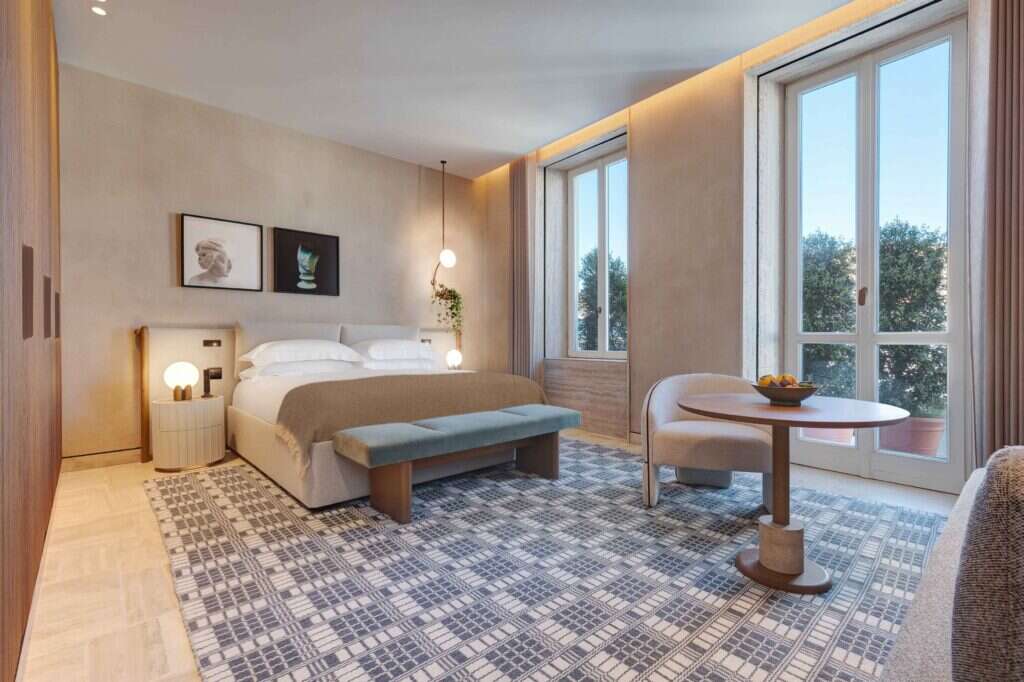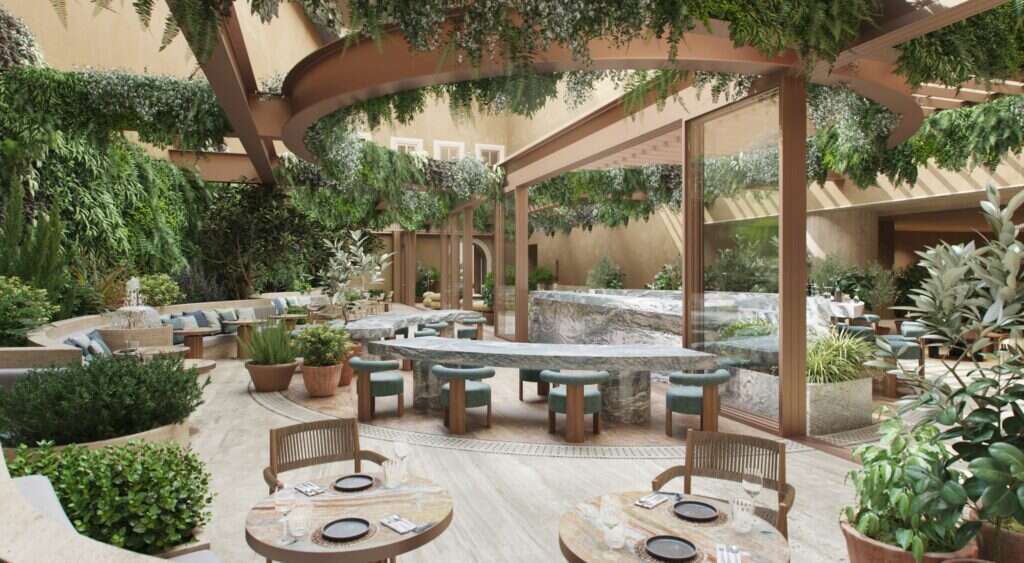 As you would expense from a Six Senses property, the Rome outpost will also feature an incredible spa. Inspired by the tradition of ancient Roman bathing, the wellness center will boast three plunge pools carefully designed to reduce inflammation and aid muscle recovery, as well as a Hammam, sauna, outdoor yoga deck and meditation rooms.
"I am honored and proud that this milestone is happening in my home city," said Francesca Tozzi, general manager of Six Senses Rome.
"My team and I are working with enthusiasm to translate the brand's core values of emotional hospitality, sustainability and wellness into a Roman context. For us, high quality and luxury include out of the ordinary experiences and respect for the local community, while keeping things fun and quirky!"
Six Senses Rome will join the luxury brand's burgeoning portfolio of properties scattered across the globe. Other hotels currently under development include Six Senses Svart situated at the foot of the Svartisen glacier in Norway and Six Senses Southern Dunes on Saudi Arabia's west coast.
[See also: The Best Fine Dining Restaurants in Rome]