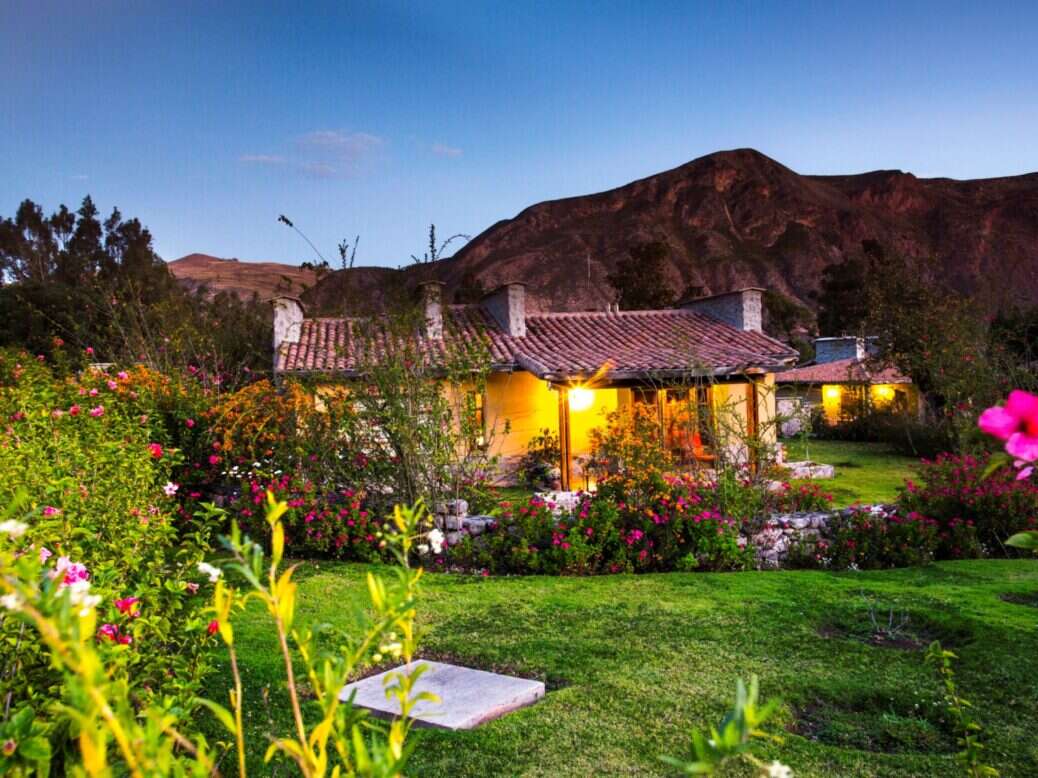 The vibe of Sol y Luna is lush tropical Peruvian bush throughout. Think Marrakech's Jardin Majorelle meets a touch of curated South American technicolor swagger. A kind of manicured mirage, if you will. Palms, cacti and a profusion of kaleidoscopic flowers spring up at every corner of the Relais & Chateaux resort with bees buzzing, butterflies fluttering and birds chirping over its stone clad casitas, or "little houses" day and night. All set within the confines of a very private slip road, dead centre in the Sacred Valley, the appeal of Sol y Luna is that it's all very hush, hush and is suited to well-heeled type travellers whose definition of trekking up to Machu Picchu is their own version of hell.
At surface level Sol y Luna's gratuitous luxury looks much the same as every other swish pad on the planet but look beyond its polished floors and fancy starlit pool and you'll soon learn it's a hotel with an inspiring story that tugs the heartstrings. Founder and owner of the hotel Petit Miribel built the resort to help fund local projects and support communities. Over the years, the successes grew, and the hotelier quickly learned that the best way she could best help the people of Urubamba (the hotel's home) would be to build a school, and so the Sol y Luna foundation was born.
There are four main branches. The first is an Intercultural school; the second the Paqari School for children with special needs; the Sol y Luna home which provides a safe haven for children who have been the victims of violence, maltreatment and abuse; and the Sol y Luna school recently set up to help support students once they have graduated. Post pandemic, much of it is funded now by guests who stay at the hotel who, after requesting visits to the nearby foundation, donate to a school of their choosing. Sure, it's beautiful and Andean to a tee, but the joy of staying at Sol y Luna is, without doubt, the fact that your bucks go straight to a cause that instantly goes back into supporting the locals and traditions that make this part of the world so special. It is, best summed up, as a luxe hotel doing good.
[See also: Luxury Hotel Collections Championing Responsible Travel]
Stay
There are precisely 43 casitas and suites spread over the Sol y Luna grounds. The best of the bunch come courtesy of the premium digs. Design wise, it's a picture of the faux-rustic style with Andean art, modern craft pieces and coffee table books dotted about the place. Expect your own living quarters decorated in florals, a private reception, an open fire, mammoth bathroom (slick shower and tub included) and a garden with mountaintop views. Bed? Supremely comfortable (a godsend when fighting off altitude-induced sleepiness) with super soft linens and topped off with hand painted fresco.
[See also: Jamshyd Sethna is Bringing the World to a Different India]
Dine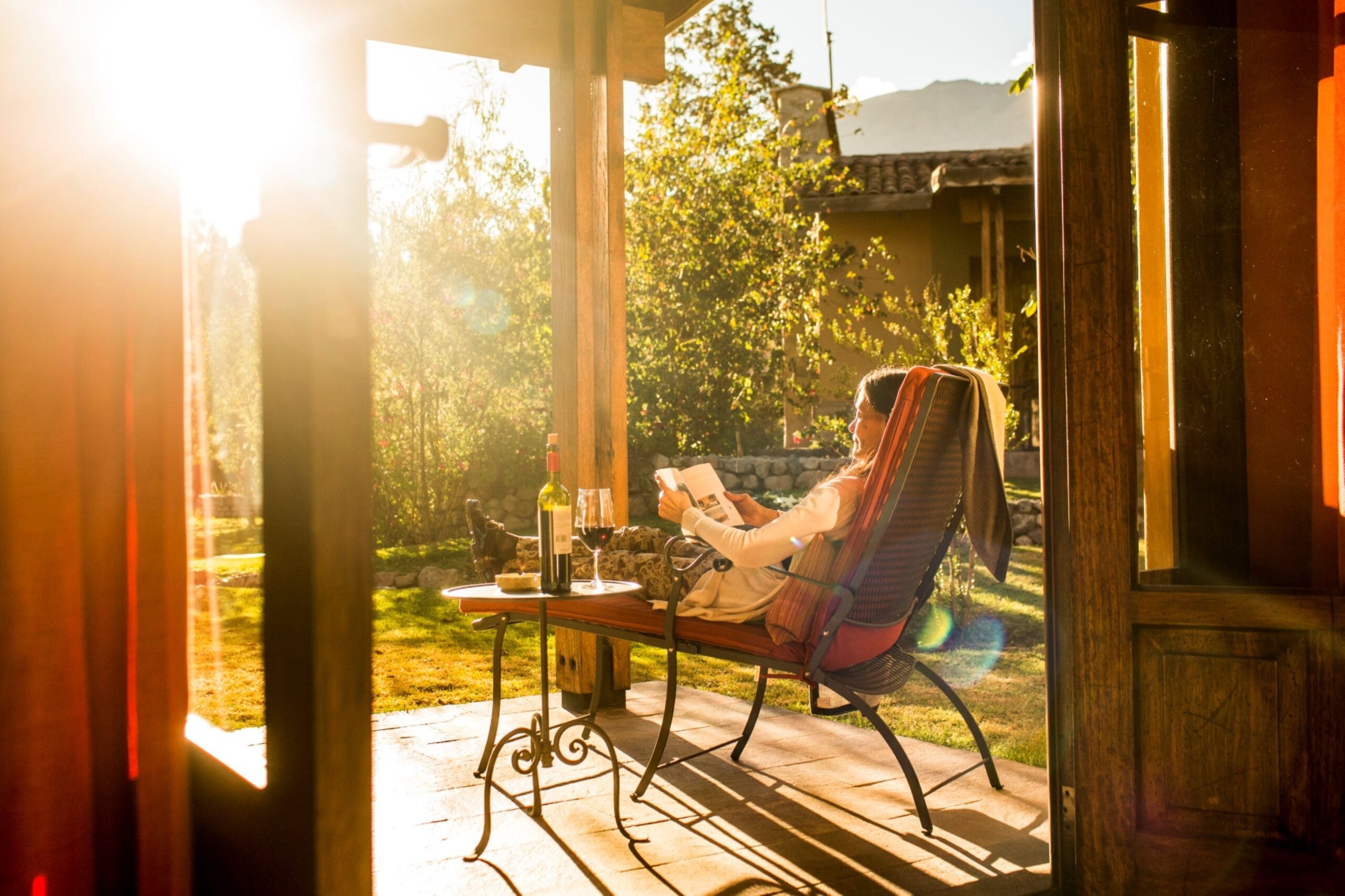 Formal Peruvian seasonal fine dining, including creative ceviches, steaks, guinea pig (cooked without the head) and a soiree of experimental dishes are served in the swanky Killa Wasi. The contemporary spin on Sacred Valley classics rustled up by chef "Nacho" will not be to everyone's tastes but in the spirit of all things adventure, go for the tasting menu to gorge on local produce, much of which is grown organically in the hotel's gardens.
More casual options come courtesy of neighbouring restaurant Wayra. Burgers, pastas and sandwiches alongside a medley of salads are dished out come lunch or dinner. Breakfast is a casual affair of fruit, granola, pastries and eggs made to order, enjoyed in the privacy of your own casita or poolside by Killa Wasi.
[See also: Our Habitas Opens Hotel in Chile's San Pedro de Atacama]
Explore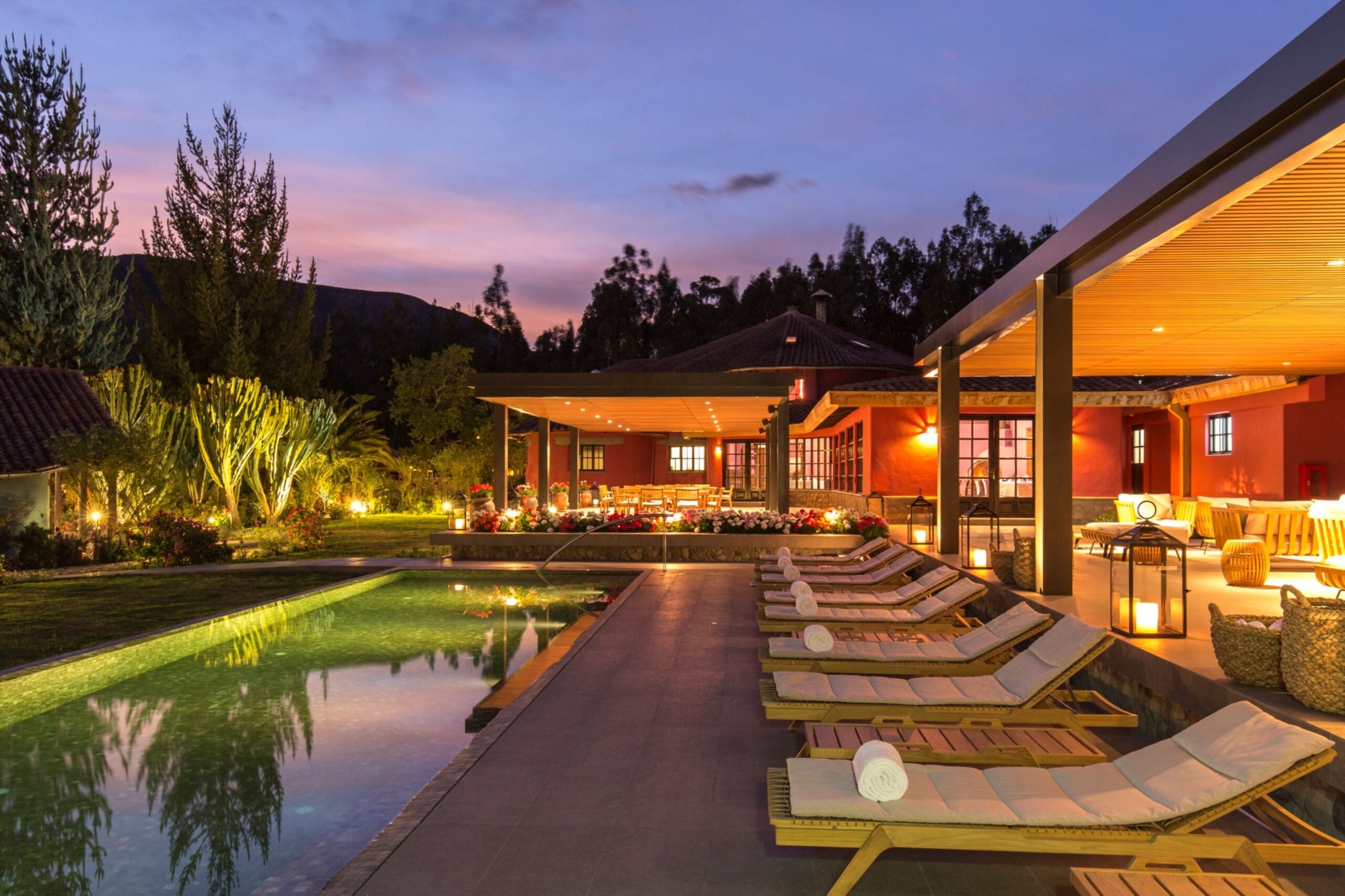 You are in the so-called capital of the Sacred Valley, so there's plenty to do. Guides are on hand for cycling tours and horse-riding excursions atop Peruvian pasos for trips around the city or to nearby ruins. If you are driving, the Moray Inca agricultural site and Salineras salt-pans are roughly a 30 minute drive up hill from the hotel. R&R comes courtesy of the large spa and there's also a very chic and well-stocked crafts shop full of local wares, apparel (ponchos, yes) and ceramics.
[See also: Relax & Unwind: World's Best Yoga Retreats]
Scott Dunn offers a 16-night Peru itinerary, including a stay at Sol y Luna, from £11,320 (about $13,775) per person. For more information, please visit www.scottdunn.com