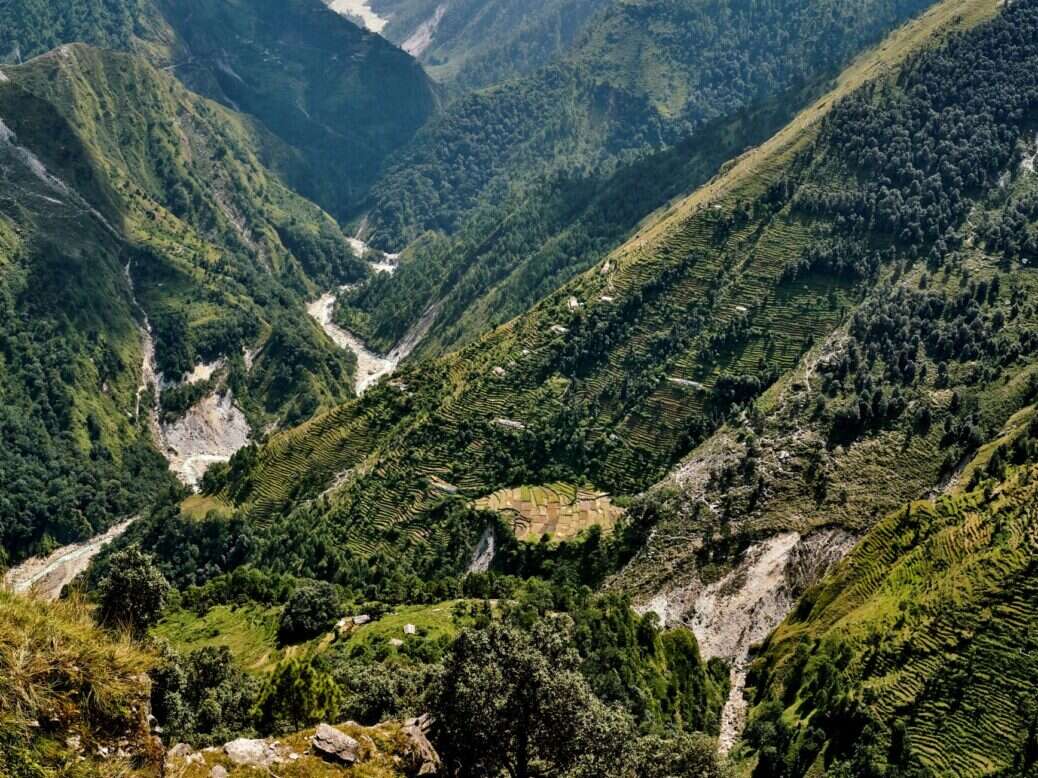 "I kept returning to the mountains," Jamshyd Sethna, founder of Shakti Himalaya, says. "After I left school. Whenever I had a break in college – we used to get three months off in summer – I used to head off to the mountains, or to Manali, or to Kashmir, or to Nepal. And this was in the early 70s, when the hippies walked around…"
I'm sat opposite my laptop in a windowless meeting room in London. Sethna's face looms across the digital divide. His voice, measured and somewhat lyrical as he discusses his experience of being a young man in India and developing a relationship with the Himalayas, is utterly transfixing.
"I was just one of these long-hair sort of weirdos," he continues, smiling at the memory. "That would roam around the mountains most of the time…"
[See also: "I Won't Let This Beat Me": Michael Caines on Defying Expectations]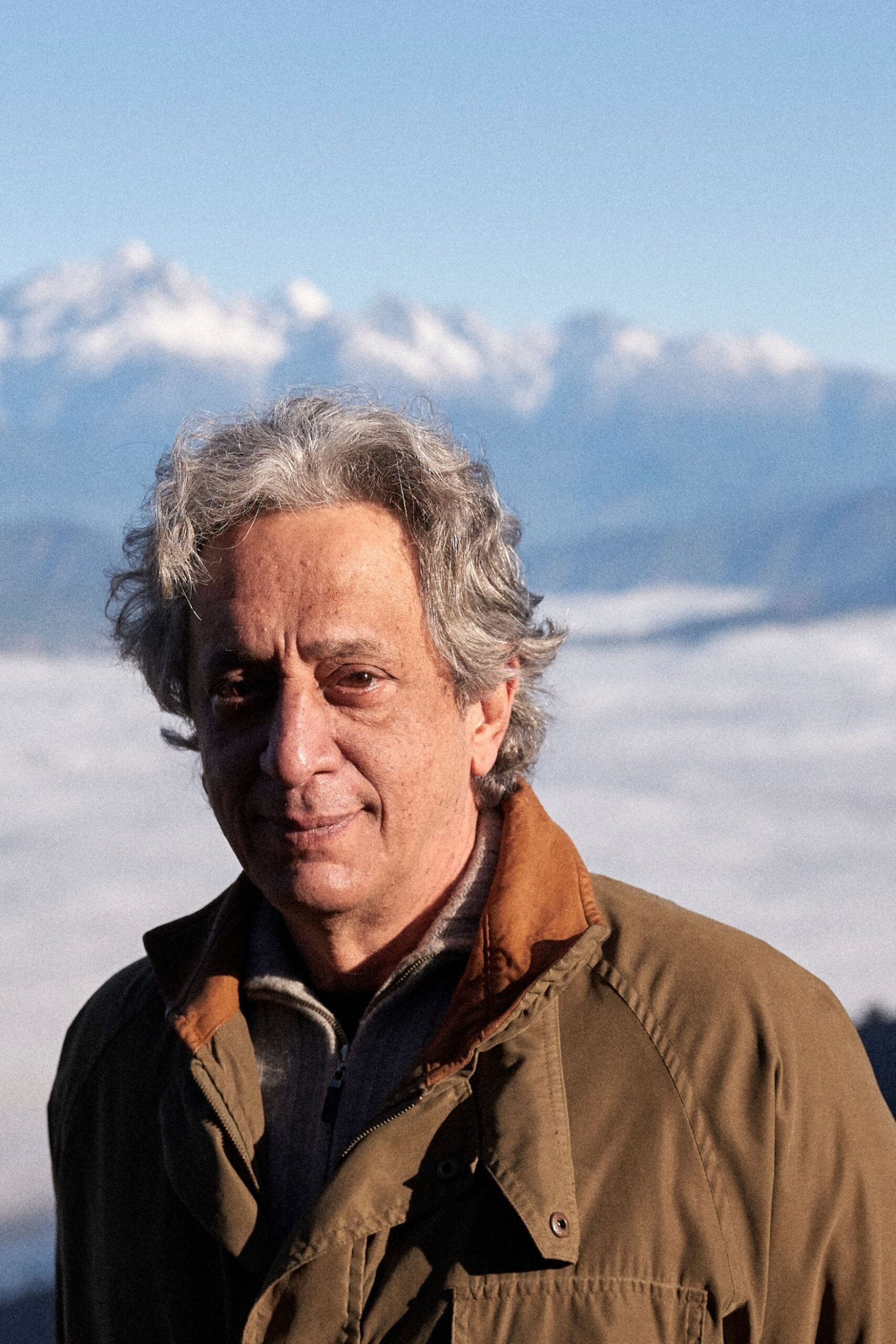 Speaking with a measured earnestness that feels somewhat poetic, Sethna truly loves the Himalayas. I am by no means the first to comment on this. Guests of Shakti Himalaya's Shakti 360 Hotel, located 7,200 ft high within the Himalayas in the rarely visited district of Kumaon, sing the praises of a mountain experience that offers both comparable luxury with unprecedented authenticity and knowledge that comes from a sincere love.
The same goes for his company's walking journeys, Shakti Lanakh and Shakti Sikkim, which tour guests – usually Westerners – around remote villages in the Himalayas and plunge them headfirst into a world far more serene and beautiful than anything we know in our culture of early alarm clocks and hasty coffees, busy commutes and office small talk.
"When I got involved with the tourism business, and I started working, I hunted around but I couldn't really find a suitable outfitter, a travel company that made arrangements to a certain level in India," Sethna says when I ask him to explain the story of Shakti Himalaya.
Blissfully unique and growing in popularity for those seeking something beyond the usual trappings of a luxury vacation abroad, Sethna's inspiration for the experience actually sparked with a journey of his own.
"A dear friend who runs a very well-known British operating company came down to India and persuaded me to join him on a walk up in the mountain somewhere," he continues. "Christopher and I walked, and we stayed in a really dilapidated sort of village… Very uncomfortable. The food was awful."
[See also: Shakti Himalaya Announces New Sacred Journeys Walking Tour]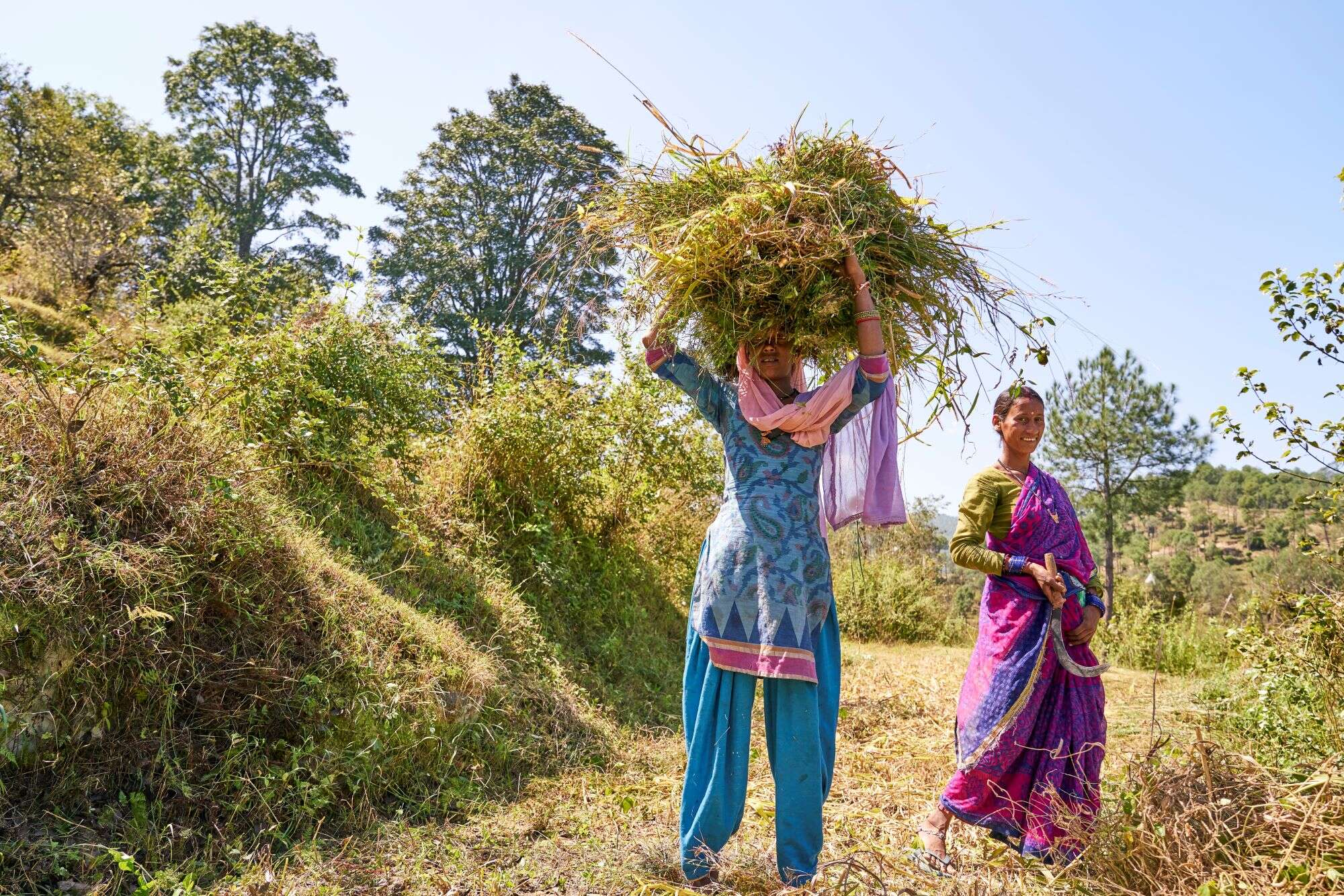 "But we were exposed once again to celestial mountains." He pauses. "That's when it started clicking, I said, 'Why not set this up as a walking route?' And I could do it as a hobby. So that's how it started."
His inspiration for the company may have come about as an adult, but his affinity for the Himalayas was birthed out of childhood.
Born as an only child in Mumbai, Sethna was sick throughout his childhood: polio one year, heat stroke for a few others. So, on doctor's orders, the young boy was shipped off to a British boarding school in India, where he was "really lonely and miserable."
"I came from far away," he expanded. "As an only child, I found it very difficult to fit in and break into other groups. So I fell back on literature." Teenage Sethna read "more or less" every book that was in the school library; inspired by his dad, he also embraced music as a means of escapism: Western, classical and jazz.
This desire to escape to other worlds – and the vivid excitement to be escorted there by the solace provided in art – is a sentiment shared by many of us across the world. But being physically able to leave one's surroundings for something totally different is, perhaps, a thrilling opportunity more unique to Sethna's story.
"Every summer we had a break," he recounted. "I'd be the youngest tagging along with sixth formers; I wouldn't have been in first form at that time. I discovered that the mountains had the same kind of effect on me as music and literature did. Being exposed to great beauty, really. It's that, and then one also internalizes great mountains, like you internalize great music and literature."
[See also: Natural Paradise: Inside the Eco-Luxe Habitas Tulum]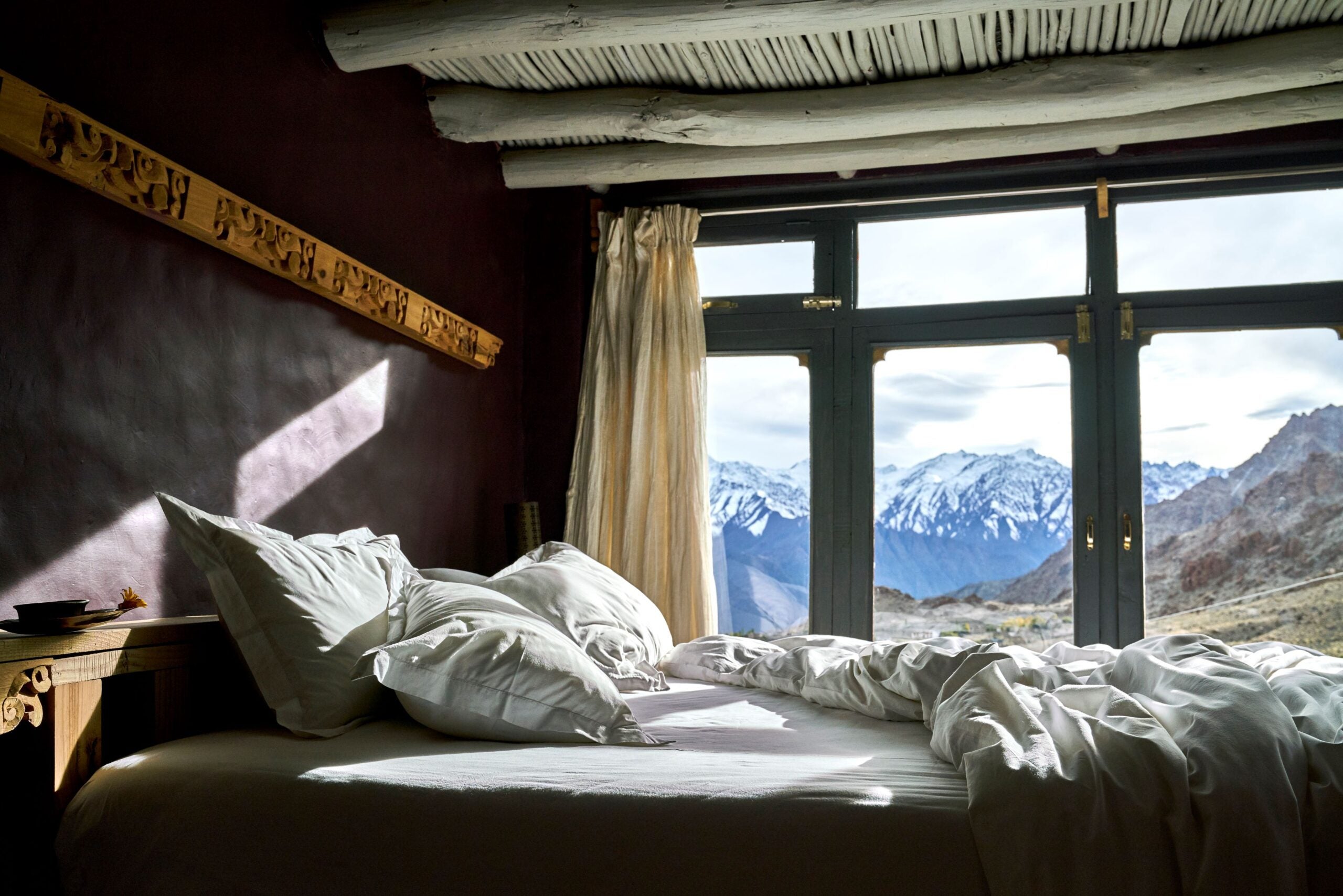 Sethna sought to expose clientele to "another extraordinarily beautiful part of India." We discuss the usual hotspots for international tourism in the country – Mumbai, Taj Mahal in Rajasthan, Goa and Kerala – but "they've just disintegrated so nobody in their right minds would want to go to a Darjeeling or similar."
"So we had to create a brand," Sethna summarized. But he does acknowledge "there was no business model or plan."
"It was just sort of instinctive, that I had an idea as to what people really wanted, what I really wanted. And if I really want this and love this, I'm sure I'm going to find a few hundred people around the world who also feel the same way."
He laughs as he recounts his colleagues in the company's early days. "I think they just went along with me, they thought I was losing the plot completely. And they were right. I'm a single father; I have one dependent in terms of my daughter. But that's it, you don't need to have a lot of money. So that went into developing Shakti."
Having launched 17 years ago, Shakti quickly became known for its brilliant guiding, its excellent food, and celebrated for its authenticity in pursuit of sustainability, the awing of its remoteness.
And yet, as both industry insiders and tourists themselves know all too well, sustainability is expensive. Shakti only started turning over a profit two and a half years before the company had to cease operations due to covid.
[See also: Luxury and Power: The British Museum's Dazzling New Exhibition]
Perhaps this is why Sethna speaks so dismissively of big-name luxury tourism brands and their commitment to the environment. "I feel that a lot of people make sustainability a con job," he says. "I think the real problem is there's not enough pressure there, not enough people in the world who feel that sustainability is essential. We have a minority really speaking; if we were a majority the major hotel chains would get their act together."
And Sethna has authority to speak on the issue. Under his premiership, Shakti Himalaya uses sustainable sources – primarily solar – to power 100% of the electricity supply at the Shakti hotel, the village houses and the office; the brand presence in the mountains leaves minimal footfall; and waste of the properties is separated with food waste and used as animal feed.
Looking towards the future, Sethna says the operation will become almost wholly sustainable. "Right down to complete water harvesting… Making sure there is no kind of damage done to the soil, the atmosphere."
Just as impressive are the endeavors taken to protect and sustain the local communities of the Himalayas. Sethna and his team source as much as they can locally; for every dollar spent by guests, 45 cents remains in the local economy, the rest in India. Staff are hired locally, and local cultures are supported financially and actively through regular engagement.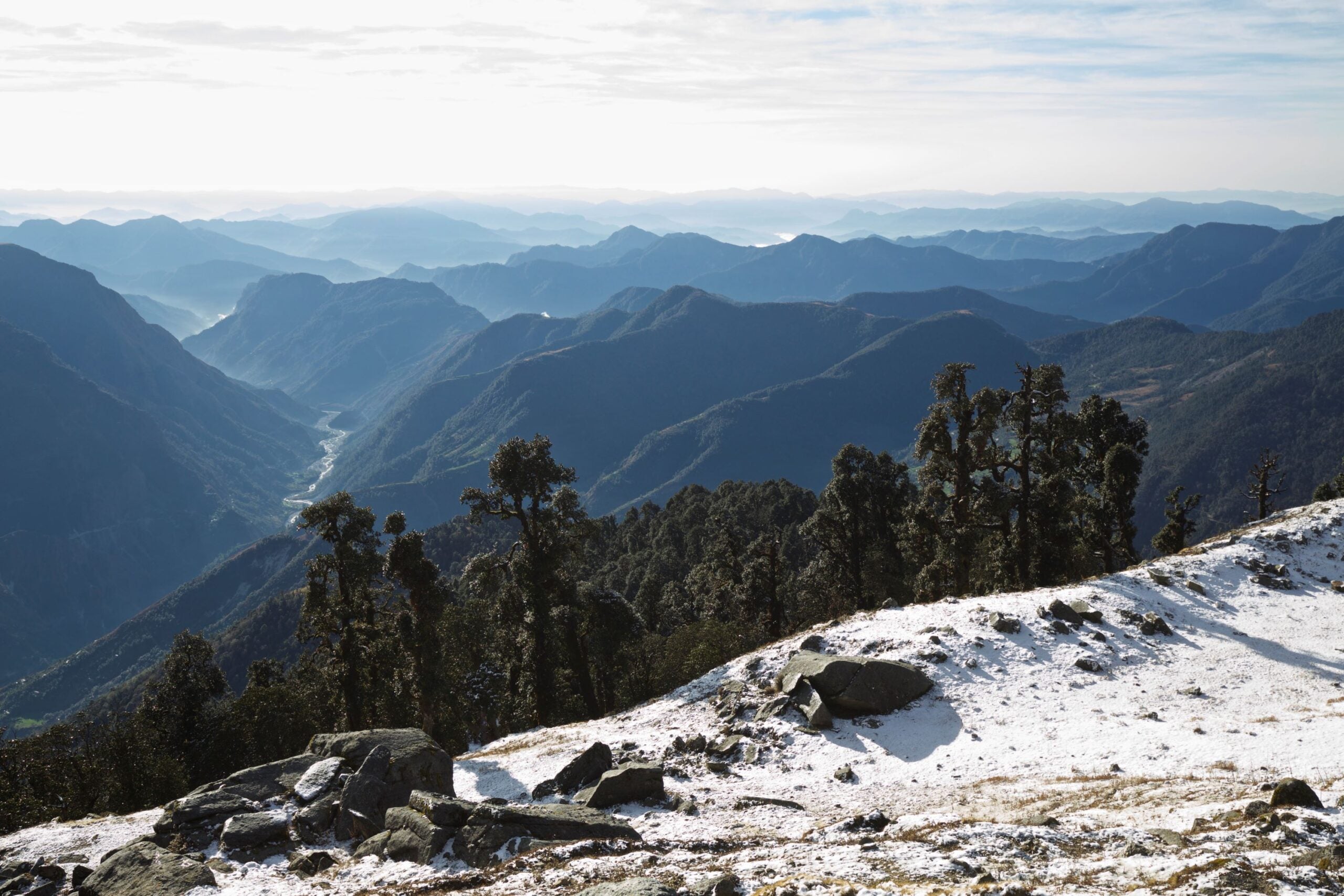 I ask if Sethna is surprised by the popularity of Shakti Himalaya. He returns to his comparison of nature to art. He points out that it makes one feel better, reading a great novel: "By the end it makes you feel like it's changed you in some kind of way for the better."
"So that's exactly the same as the experience with complete nature," he continues. "I mean, nobody else around; the mountains, forests, rivers, lakes. It does transform you, it does change you, for sure. Everybody who goes up to the mountains with Shakti writes back to us and tells us how it's really changed them. So in that sense, you know, I have already achieved what I set out to do."
[See also: Relax & Unwind: World's Best Yoga Retreats]