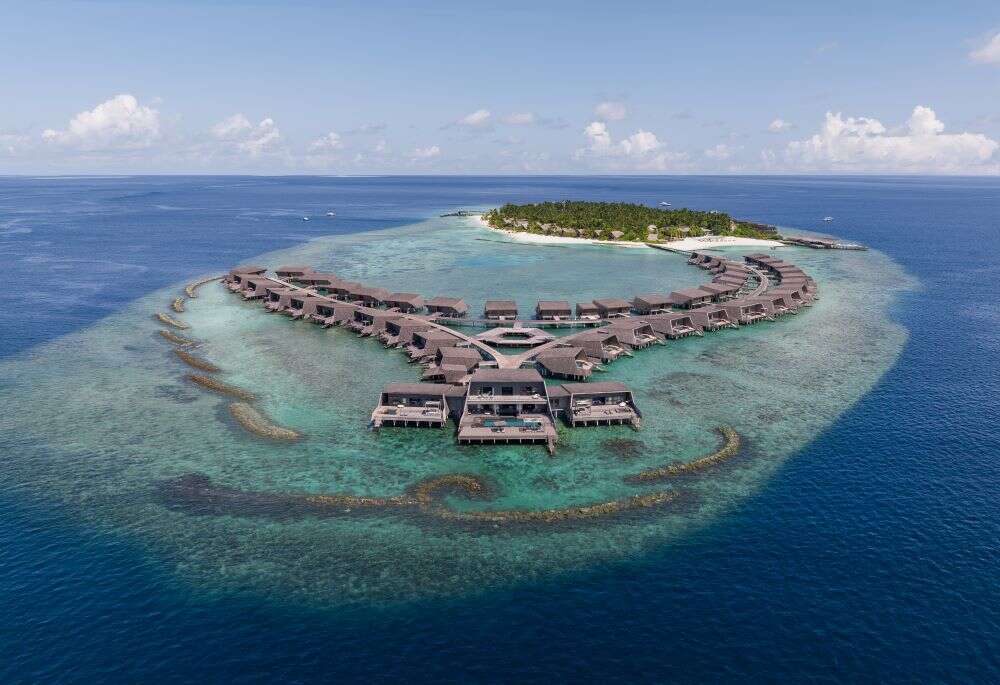 In what will be the most advanced coral propagation program yet in restoring degraded reefs, magnate of the luxury travel world St. Regis Maldives Vommuli Resort is partnering with marine environmental consultancy Reefscapers to launch a conservation initiative.
The initiative will utilize long-term monitoring from a resident marine biologist within the hotel to launch activities for guests of St. Regis in an effort to raise both awareness and sponsorship. These activities will range from snorkeling to marine life education classes for both adults and children.
"We are thrilled to be partnering with Reefscapers on such an important environmental sustainability initiative that also allows our valued guests to join us and help make a lasting difference," says Vincent Pauchon, general manager of The St. Regis Maldives Vommuli Resort.
[See also: Luxury Travelers Prioritizing Sustainability, Study Shows]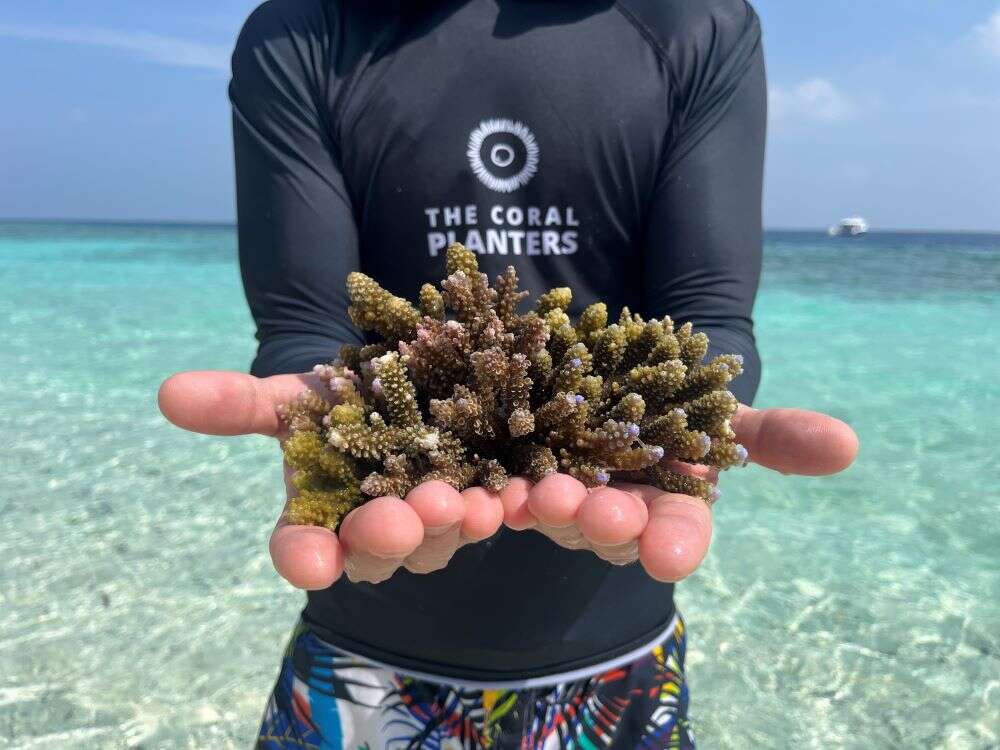 "The main project is the installation of the frames with corals around the resort to develop our house reef. A senior member of Reefscapers will be visiting the island twice a year to monitor the process while our resident marine biologist, Hazel Araujo, will stay with us permanently to support long-term maintenance, special educational classes for children, teenagers and adults, and guest sponsors for the coral frames."
And Reefscapers is the perfect partner for the hotel, often considered one of the most luxurious across the world, to collaborate with over the conservation project.
With over 15 years of experience in coral propagation, sea turtle rehabilitation, ornamental aquaculture and costal projection under its belt, the independent consultancy develops programs for island-based resorts across the Maldives to great success: as of March 2023, Reefscapers have transplanted over 9000 coral frames using over 40 species of corals.
[See also: A Luxury Guide to Island-Hopping in The Maldives]
The program will launch with an initial reef that is composed of 25 structures at the onset of implementation, which was designed after a survey was taken of the St. Regis Maldives amenities.
The frames will be monitored twice a year through a custom-designed webpage. All of the data is available online and accessible to the sponsors, who will also have the opportunity to display their dedication on the website. The resident marine biologist will then send regular updates to sponsors.
"Each transplanted and deployed coral frame will enter into a specific monitoring plan developed by our team," says Sebastien Stradal, marine consultant at Reefscapers.
"During the entire phase, each frame has a number tag and is mapped on a satellite QGIS interactive map. The frames are entered into a database linked to a website to provide us with details including the date of transplantation, GPS coordinates, depth, coral species, health, sponsors and more." 
[See more: The Most Luxurious Eco-Friendly Hotels]