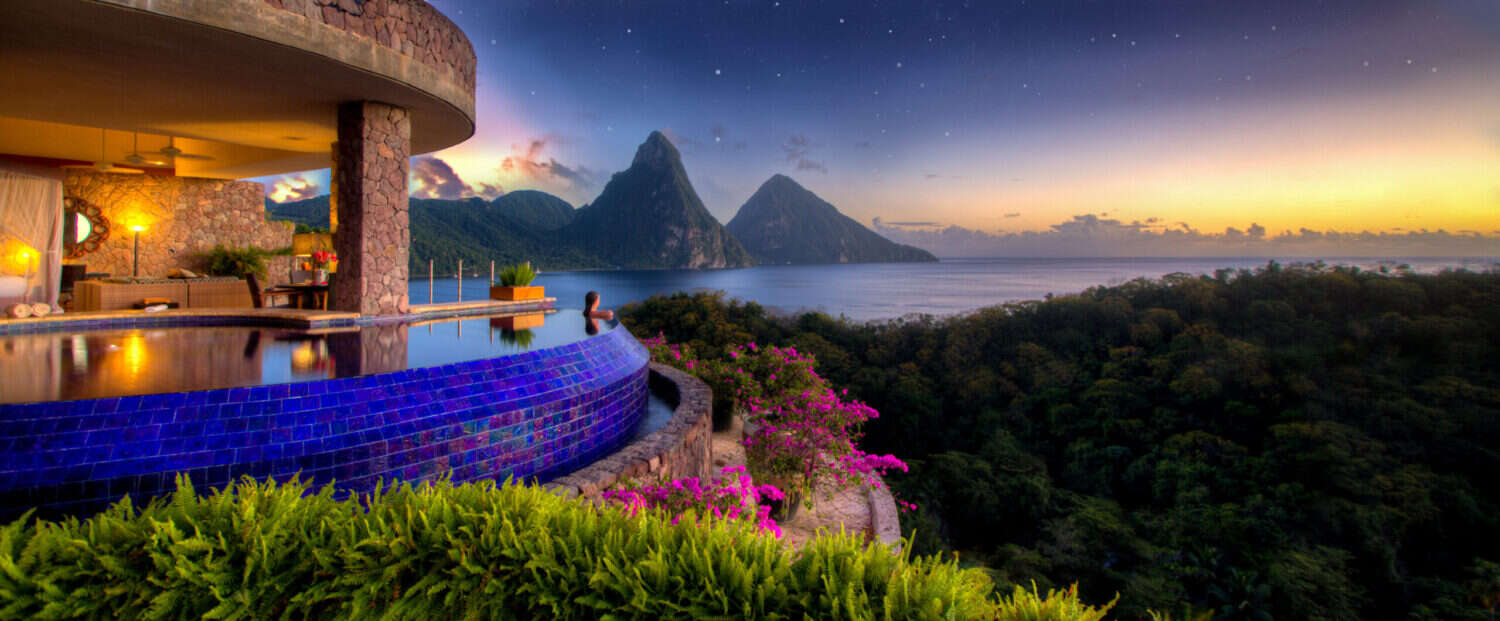 With the arrival of Elite Traveler's hotly-anticipated Top 100 Suites 2022, we have crunched the numbers to discover the hotel suites that combine unsurpassed luxury with a world-leading sustainable ethos.
Only the suites with the highest standards in environmental responsibility and conservation have been recognized as one of  Elite Traveler's Gold, Silver or Bronze Sustainability Award winners, with the data offering a glimpse at which five-star hotels — and which regions — are leading the way.
[See also: The Most Complete Suites in the Elite Traveler Top 100]
To establish our sustainable hotel suite winners, we took into consideration 26 different criteria, from recycling systems for glass, paper, food and plastic to the percentage of energy that comes from renewable sources. We also delved into not-so-sexy details such as wastewater management and sustainable laundry policies. Another consideration was the social impact of each resort on the local community. 
Out of our Top 100 Suites 2022, 20 received our Gold Sustainability Award,  followed by 11 awarded Silver and 13 with Bronze. 
Interestingly, when looking at the geographical spread of our Top 100 Suites 2022, some regions fared better than others.
Out of all five regions, South and Central America (encapsulating the Caribbean) have come out on top when it comes to sustainability. Despite only laying claim to 12 hotel suites in Elite Traveler's Top 100 Suites 2022, five received Gold Sustainability Awards — that's an impressive 42%. A further 16% received Silver and Bronze awards. 
At the other end of the spectrum was Asia-Pacific. Accounting for more hotel suites in our Top 100 than any other region with 28, just two suites received a Gold Sustainability Award: the stunningly secluded Grand Bay Pool Villa at Zannier Hotels Bãi San Hô in Vietnam and the Two-Bedroom Ocean Beach Villa with Pool at the paradisiacal Six Senses Laamu in the Maldives. 
Though the industry is aware that it still has some work to do, our Gold Sustainability Award winners are shining examples of what true eco-tourism can be, taking clear responsibility for the (often naturally beautiful) environments they call home and making a positive impact on local communities. 
We take a closer look at a couple of outstanding Gold Sustainability Award winners. 
Forest Villa, Wilderness Safaris Bisate Lodge — Rwanda 
Wilderness Safaris is widely recognized as one of Africa's leading luxury eco-safari operators and with a visit to the breathtaking Bisate Lodge in Rwanda, it's easy to see why.
Founded in 2017, the lodge is leading a pioneering reforestation project to restore agricultural land back to the natural habitat of Rwanda's iconic but critically endangered mountain gorilla. Hearteningly, successful ongoing efforts have extended the footprint of Volcanoes National Park and lured other native flora and fauna back to this wondrous corner of the planet.
Located on the slopes of an eroded volcanic crater now populated with indigenous trees, six sumptuous stilted Forest Villas leave no visible trace on the pristine environment below as they peek out from the rainforest canopy, offering breathtaking views of the Bisoke and Karisimbi volcanoes.
The villas were constructed by local people using local materials. Water is heated using thermodynamic geysers and wastewater from the villas and the wider camp is treated in an above-ground plant. This prevents any contaminated water from entering the precious landscape.
Since purchasing the site from 103 community members, the camp has maintained close ties with neighboring residents opting to employ local people and forming a cooperative to ensure equitable procurement of fresh produce and other goods from land adjacent to the site.
Every guest that visits Bisate Lodge is encouraged to plant a tree, ensuring a personal connection to the reforestation efforts. This magical destination aims to establish itself as a center of excellence for great ape research, focusing on mountain gorillas and ultimately growing a local, sustainable conservation-based economy.
Flat Earth Suite, Fogo Island Inn — Canada
There are not many places in the world like Fogo Island Inn. Perched on the edge of a small island surging out of the wild Atlantic off the coast of Newfoundland, the sustainable hotel has a somewhat otherworldly quality. This is in part thanks to its remote location and sci-fi-like design that takes its inspiration from the Newfoundland tradition of building temporary buildings with a light footprint. 
Rainwater is collected from the roof to use in the laundry, and efficient design and highly insulated glass ensure less energy is wasted. As the destination strives for carbon-neutrality, guests have the option to purchase meticulously calculated carbon offsets that directly support Newfoundland-based carbon-offsetting projects. 
However, eco-conscious architecture and a location within the unspoiled wilderness are not the only things that make Fogo Island Inn something truly special. Much more than a luxury sustainable hotel with beautiful suites, the destination is a dedicated social business, reinvesting 100% of operating surpluses into the island community to ensure a sustainable and resilient future.
As the hotel puts it: "Many luxury properties have a charitable foundation. Our charitable foundation has a luxury Inn." This charitable foundation is named Shorefast, and as well as investing in community and cultural preservation initiatives, the charity funds The New Ocean Ethic program which looks for new ways to care for the health of our oceans. 
A stay at Fogo Island Inn's Gold Sustainability awarded Flat Earth Suite is guaranteed to be unforgettable. Floor-to-ceiling windows frame the endless waves below leaving you feeling like you might have just stumbled across the world's last outpost. It is here that will form your cozy but luxurious base for exploring the wilds that the island has to offer, from whale watching in the summer to ice fishing in the winter. The suite also comes complete with the use of the Inn's Tesla. 
Visit the Top Suites database here