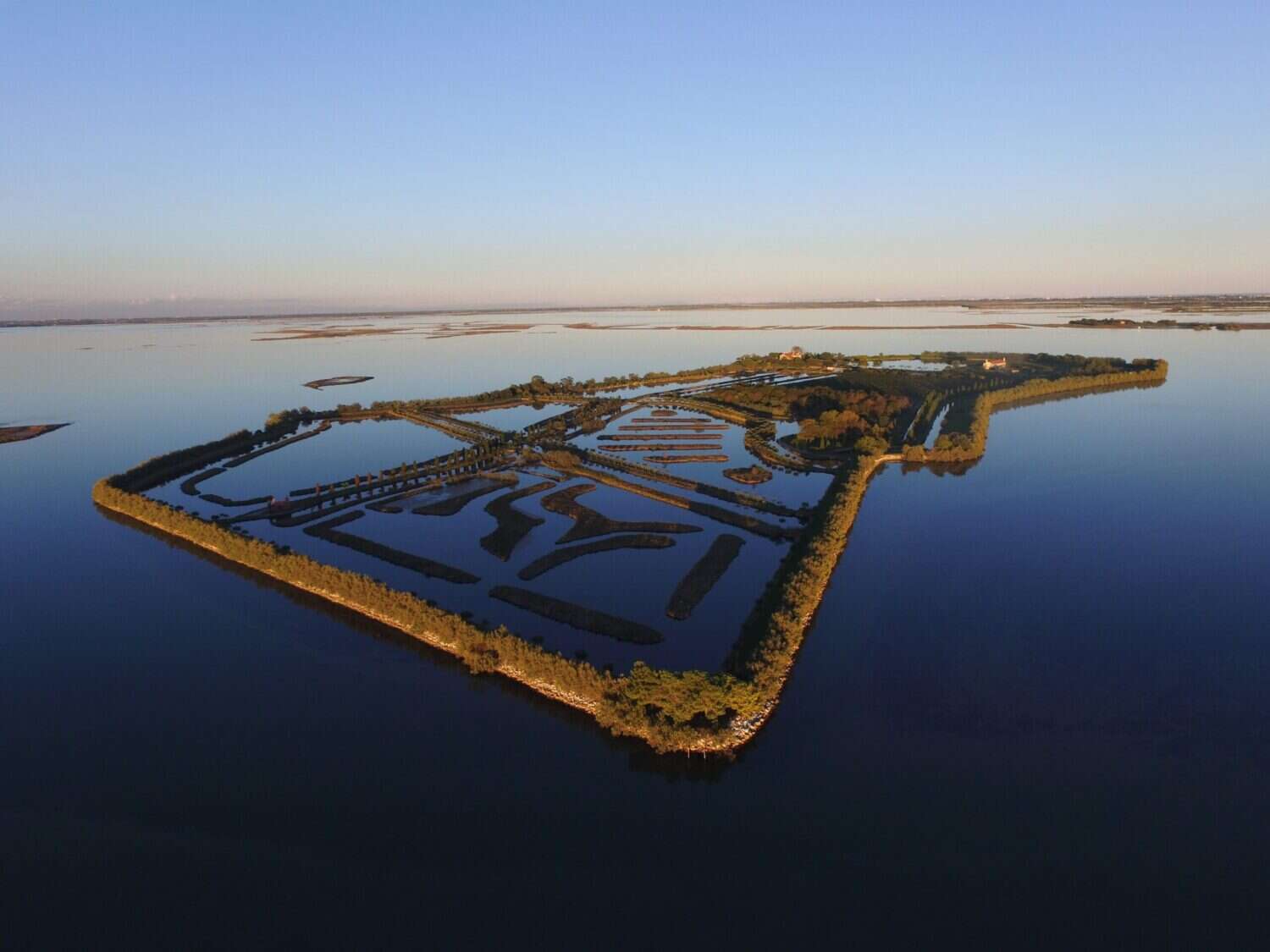 Ah, privacy. There's nothing quite like it. Carve out your very own delicious slice of paradise by visiting one of these private island resorts, or round up your nearest and dearest and go all out — book the whole island. With every possible need taken care of, courtesy of an army of dedicated staff (butlers, chefs, masseurs, etc…), the only thing you'll have to do is decide between going on a fun adventure or spending your days unwinding in your own little bubble of bliss.
andBeyond Mnemba Island, Zanzibar
Situated just off the northeastern tip of Zanzibar, Mnemba Island is a small, fin-shaped atoll surrounded by a vibrant reef with a range of corals. Arrive by private plane or speedboat and take off your shoes to step through the crystal-clear ocean; you're unlikely to put your shoes back on throughout your whole trip (maybe flippers, though).
The tiny island's circumference measures just under one mile, meaning you can take a walk through the bone-white sands in half an hour. There are just 12 rustic-yet-elegant beachside villas, each one looking out onto the unblemished beach and hugged by a casuarina pine forest. The villas have thatched roofs, and interiors favor the natural: soft linen, wood, rattan and shells.
There are tons of activities to enjoy, from a romantic sunset cruise to a spice tour where you'll follow the scent of vanilla, nutmeg and cinnamon through the lush greenery of the island's spice-growing areas. The reefs that surround the island have been declared a marine conservation area, and the island itself is an important green turtle breeding site.
Depending on when you visit, you can join the conservation team as they monitor turtle nests: Track the footprints of female turtles at night during the year-round nesting season, learn how the team helps to deter predators, and study turtle etiquette and behaviors. This experience has taken two decades of intense research and monitoring, as only around one hatchling in 1,000 makes it to adulthood. While the ability to see hatching year-round cannot be guaranteed, know that it generally peaks between February and March. And there are a number of day trips for guests of the island to Zanzibar, known as Spice Island; there, you can discover the ancient architecture of 'Stone Town' on a guided tour.
From $1,270 per person per night. Contact +27 118 094 300, andbeyond.com
Isola Santa Cristina, Venice, Italy
It's so whimsical, charming and utterly romantic that it's hard to believe Isola Santa Cristina is just a 30-minute boat ride from the busy streets of Venice. The island is one of the largest in the Venetian Lagoon and dates back to the fifth century; today, it is the only island of the original Ammiana archipelago to survive. Originally home to a monastery, it has long been in the hands of the Swarovski family and is now looked after by magnate Gernot Langes-Swarovski's stepson, René Deutsch, and his wife Sandra.
On the island's 75 acres, you'll find vineyards that produce some 10,000 bottles of wine a year, apricot and fig orchards, olive groves, a red-brick chapel, and free-roaming peacocks and pheasants. At the island's center is Villa Ammiana, the only accommodation on the island. The nine-bedroom abode can sleep up to 16 guests and is in a classic Italian farmhouse style—think soothing, neutral tones, working fireplaces, beamed wooden ceilings, Art Deco-style library, and a Venetian-tiled kitchen complete with a wood-burning pizza oven.
There is a swimming pool, two outdoor terraces (one with a fireplace) and one traditional altana rooftop terrace that has the most spellbinding views over the lagoon. There is also an eco-friendly fish farm and the island is in the process of becoming fully self-sustainable with its own fresh water source and produce farming.
Exclusive use from $30,000 per week. Contact info@veniceprivateisland.com, +43 664 822 5080, veniceprivateisland.com
Kokomo Island, Fiji
South of the Fijian mainland, along the edge of the volcanic Kadavu archipelago, is where you'll find Kokomo Island. Accessible via a 45-minute scenic helicopter or seaplane transfer from Nadi, it is surrounded by the Great Astrolabe Reef, the fourth-largest barrier reef on the planet and famed for out-of-this-world diving, fishing and snorkeling.
[See also: Kokomo Island Introduces $150,000 Buyout Package]
With 140 lush acres, the island is one of the few Fijian islands with stretches of brilliant white sandy beach. Environmental and cultural sustainability was a vital part of Kokomo's construction: The finest local building materials were selected, including local plantation timbers (like fallen cinnamon trees) and stone sourced from the island. The accommodations are classic Fijian-style: 21 beachfront bures (thatched roof villas) with one to three bedrooms, and the newly completed three- to six-bedroom luxury residences.
Kokomo Island is the labor of love of Australian property developer Lang Walker. Walker, a keen fisherman and master diver, came across the island when sailing through the South Pacific on his yacht, Kokomo, and was instantly enchanted. Kokomo has an 'anchor stay' package for those arriving by superyacht that includes complimentary mooring. Explore the reef with Cliona O'Flaherty, the island's resident marine biologist, and plant new coral that you can name.
From  $1,995 per night; exclusive use from $65,000 per night for 30 guests. Contact reservations@kokomoislandfiji.com, +679 776 4441, kokomoislandfiji.com
Musha Cay, Caribbean
In the Exuma Chain in the southern Bahamas, Musha Cay is a 700-acre Edenesque island. Owned by the world-famous magician David Copperfield, the island can be reached in around 90 minutes by air from Miami; there's a dedicated runway on the island. It is sandwiched between two other islands, and is the only one in the 11 islands of Copperfield Bay that is inhabited. Available only for exclusive use (one group of up to 24 guests), there are five guest houses, each with its own character and more amenities than you could possibly need. Each one has direct access to a private beach, and Copperfield is constantly adding antiques and treasures from his travels to the curated decor.
Highview, a two-bedroom abode spanning 10,000 sq ft, sits on the highest point on the island and has dazzling 360-degree views. The Palm Terrace is perfect for families, with one master bedroom, three doubles and one twin. There's a wine cellar with some 500 bottles and an expert sommelier on hand to help you imbibe, and dining is an experience in itself at Musha Cay. With your toes in the sand, dine on freshly caught seafood at Coconut Beach, or have a torchlit dinner over the sea on the wooden dock. Board Musha's amphibious boat and step onto a sandbank that will likely disappear back into the sea in a few hours' time, but for now, it will be your destination for a decadent picnic, under the shade of a parasol as you enjoy a crisp glass of wine or cool beer.
There are 11 islands in the chain, and 40 private beaches are at your beck and call; within a few minutes, you can be having dinner on a pink-sand beach. If there are kids in your group, Dave's Drive-In is a charming, '50s-style outdoor theater that pays homage to classic American drive-in movies. There's also a super-fun treasure hunt, created by Copperfield, that is a hoot for kids (and big kids)—'pirates' will guide the journey around Musha and the other islands, seeking treasures on hidden beaches and a petrified lake. There's also the Musha Olympic Games — team up for various challenges like relay races. An awards ceremony will be held to award bronze, silver and gold medals to participants.
From $50,000 per night, five-night minimum. Contact mushacay@davidcopperfield.com, +1 954 955 8177, mushacay.com
North Island, Seychelles
Stepping foot onto North Island's soft, sandy shores feels like coming home. Could it be the laid-back, unobtrusive yet want-for-nothing service? The intimate seclusion, with only Aldabra giant tortoises for company? Or the jaw-dropping vistas and enchanting sunsets? Actually, it's a combination of these things that makes the island so magical. The granitic island measures just under 500 acres, so everyone on the island zips around in golf carts or on bicycles, and there are just 11 villas, measuring 4,845 sq ft each. The line between architecture and nature is a blurred one: Mainly natural, local materials were used in each villa's construction, and local Seychellean craftsmen assembled parts by hand.
While all the villas are splendid, Villa 11 (aka Villa North Island) is something else. Measuring over 8,000 sq ft, it is encircled by the takamaka forest and is the last villa on the stretch of Anse d'est Beach. The views from pretty much everywhere are fantastic, and you can soak in the oversized marble tub and listen to the gentle hush of the ocean's waves. While it's easy to spend languid days soaking up the sunshine and soothing sounds of nature, there's plenty to do for those who prefer an active vacation, like a whole host of water-based activities—as you'd expect—including stand-up paddleboarding, scuba diving, kayaking and fishing trips.
As North Island is so unspoiled, there is an environmentally conscious philosophy to protect and rehabilitate it. The Environment Centre on the island serves as a base for the resident conservationists and as a rendezvous for volunteers (who are encouraged to plant their own indigenous tree that will be named after them). A number of endangered species have been reintroduced to the island, such as the Eye-White Seychelles bird, which was thought to be extinct but is now thriving. Head out on a tour with a conservationist to learn more about the native flora and fauna, and the efforts to create a 'Noah's Ark' on the island.
From $6,575 per night; Villa North Island from $10,642 per night. Contact info@north-island.com, +248 429 3100, north-island.com
Lizard Island, Australia
The northernmost resort on the Great Barrier Reef, off the coast of North Queensland, Lizard Island is secluded from Australia—and pretty much the rest of the world. The granite island can be reached by a short (and spectacularly scenic) flight from Cairns, and when it comes into view you know you're in for a treat.
The island has a long, varied history: It was known as Dyiigurra to the Dingaal Aboriginal people and considered a sacred place. The name 'Lizard Island' was bestowed by Captain Cook when he passed it in 1770, a name given because of—unsurprisingly—the amount of lizards he saw (you'll still share the island with the monitor lizards).
It has been a national park since 1937 and has over 2,400 acres of lush flora and fauna, 24 beaches and gorgeous coral gardens. The famous Cod Hole diving spot is nearby, or you can snorkel right from the beach to experience the depths below. The nearby Ribbon Reefs are famed for having some of the best big-game fishing in the world. Cook's Look is a popular two-hour hike to a vantage point from which Captain James Hook established a safe route away from the island in 1770.
The Lizard Island Research Station, a coral reef research facility that has amassed an astounding amount of important work, is also based here. Tours to the station are conducted twice a week for guests. There is also a Lizard Island Nature Calendar, where guests can learn about natural wonders depending on the time of year: January is 'amphibious month,' June and July are the months when humpback whales can be seen and, in November, the blue waters turn orange as the coral reef begins to spawn.
While the island is definitely a dream for active and curious types, there's plenty of unwinding to be done. Visit the wine cellar filled with Australian and international bottles, curated especially for the island by Australia's revered critic Jeremy Oliver. There are 40 villas and suites to choose from; the Oceanview Villas are nestled high along a ridge with views overlooking the Coral Sea, but The Villa is the star of the show. The two-bedroom villa's cliff top has the most hypnotic ocean views.
The Villa from $6,299 per night. Contact luxury-aus@delawarenorth.com, +1 844 833 7862, lizardisland.com.au